Philip Morris International (PMI) works toward its carbon-neutrality targets with a transformative new solar energy project for Sampoerna in Indonesia.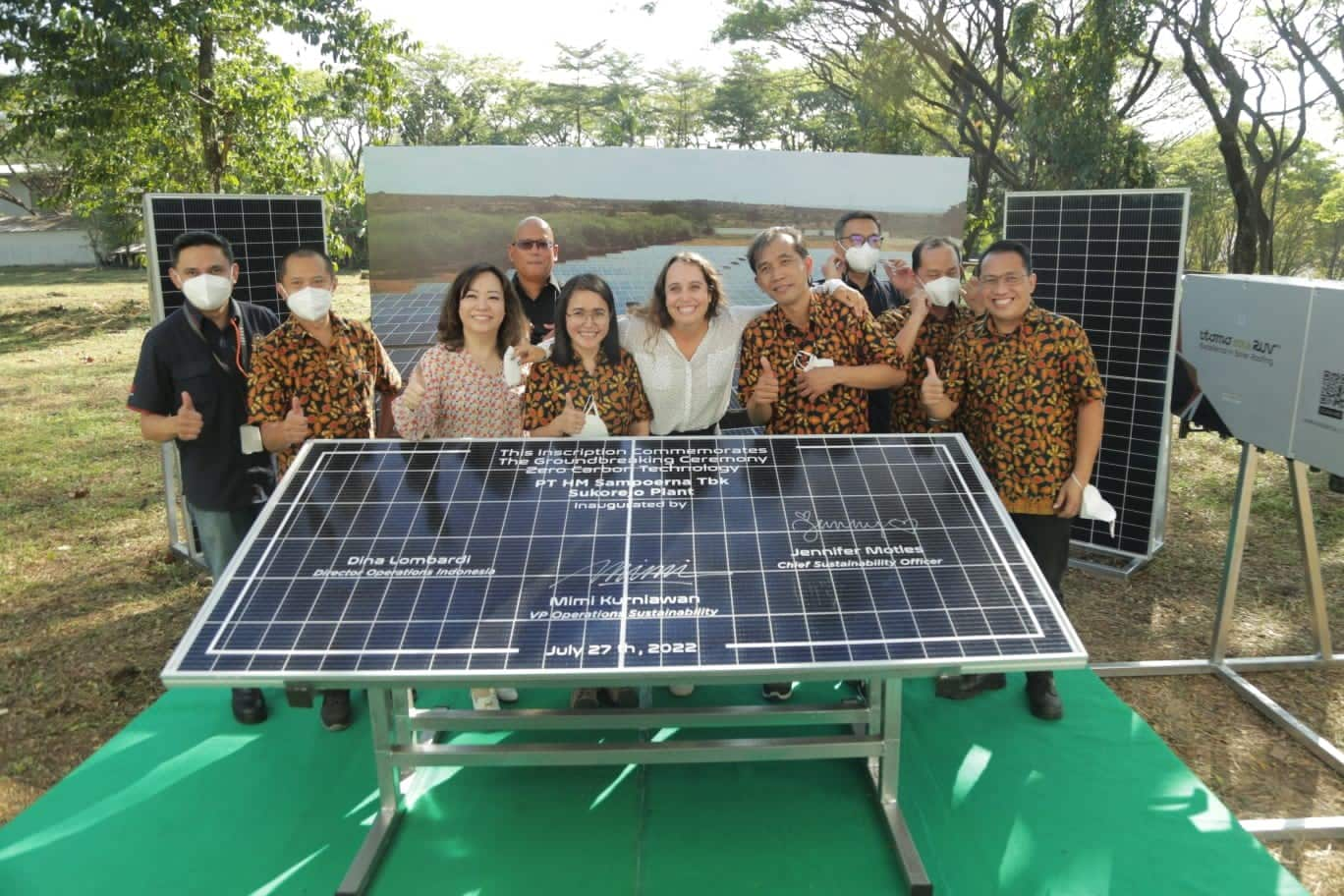 PMI continues its shift to renewable energy with a transformative solar energy project for Sampoerna, an affiliate of PMI in Indonesia. This project supports the company's goal to be carbon-neutral in its direct operations by 2025.
The current electrical supply to the Sukorejo production center comes from the national grid, solar panels, and a gas-powered generator. When the project is complete, the gas-powered generator will be shut down. The production center will be powered entirely by electricity from the grid, a new biomass boiler, and new photovoltaic (solar) panels.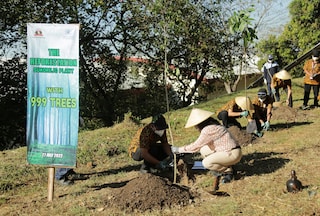 This change will contribute to PMI's goal of achieving carbon-neutrality across all its production centers by 2025, one of the ambitious targets set out in its Low Carbon Transition Plan (LCTP), which details the strategy behind how the company is working to reduce greenhouse gases, especially carbon emissions.
PMI has adopted a three-step approach to achieve its emissions targets:
Reducing consumption and optimizing efficiency to cut greenhouse gas (GHG) emissions.
Minimizing the use of fossil fuels and promoting the switch to renewable energy.
Compensating unavoidable emissions by prioritizing in-setting projects (nature-based solutions) and purchasing high-quality carbon credits.

With each announcement of a new carbon-neutral production center, the company moves a step closer to realizing its goal—to transition toward a carbon-neutral model. We caught up with the project's senior engineer, Indira Perizade Dece, to learn more.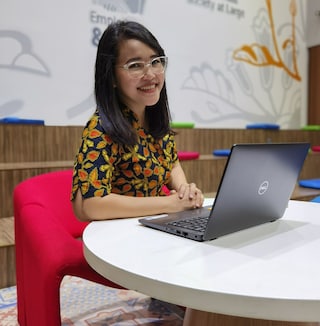 Senior engineer, Indira Perizade Dece
What is your background?
I joined PMI two years ago, in 2020. My background is in architecture, I graduated from the University of Indonesia and then achieved an M.A. in property management in Melbourne, Australia. While I have over a decade of experience in the oil and gas industry, I jumped at the opportunity to join PMI because of their vision of creating a smoke-free future, and their sustainability strategy.
Can you tell us about the project?
The planning began in 2019, focusing on achieving our carbon-neutral targets and furthering our goal toward sustainable practices. In 2020, the plan started to take shape, and a decision was made to accelerate the project to launch in 2023 to help us hit our goal of all affiliates in the PMI network being carbon-neutral by 2025.
The project focuses on two types of technology: A biomass boiler (powered by sustainable, renewable fuel) and photovoltaic (solar) panels.
The biomass boiler's capacity is 9tph (which means it produces nine tons of steam per hour for production activity), while the photovoltaic (solar) panels are 7MWh (they convert seven megawatts of electricity per hour). This combination completely replaces the need for a gas-powered generator, which in turn, almost entirely eliminates our reliance on natural gas, a fossil fuel.
How did the project come to life?
The short answer is, with a lot of planning. PMI is demonstrating that it is willing to make sound investments in the mid-term because it's the right thing to do for our company, and its future sustainability.
This approach is rewarding because these physical improvements we're making will reduce our impact on the environment. It's fantastic that PMI has committed to green energy.
What did the planning entail?
To get this project off the ground, we initially did a lot of outreach work within the company itself, getting support from the global team before engaging the expertise of external consultants and other senior stakeholders. It was a massive collaborative effort; it truly takes a village! After assessing various options, we settled on renewable energy for Sukorejo, making the production center carbon-neutral.
What were the main challenges?
Like any large-scale project, this was not without its challenges. Technology-wise, we considered many alternative solutions that, in the end, were not a match for various reasons. Some were not financially viable; others were not compatible with the project.
Regarding timings, we've managed to keep the project on track so far, despite the rainy season here.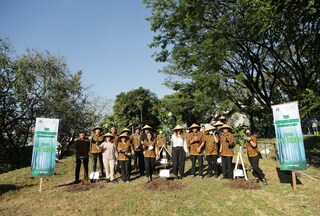 What's the most impressive thing about the project?
For me, that would be the sheer scale of the photovoltaic (solar) panel system. In total, we are planning to install more than 10,000 panels over seven hectares. As part of the efforts to reduce our impact on the environment, we have planted 999 trees in the area to compensate for the land preparation to create the space. At Sampoerna, we consider nine a lucky number, so 999 was an especially lucky number of trees for the project.
What's the next step in this project?
We aim for the photovoltaic (solar) panels to be installed by the end of March 2023, and for the biomass boiler to be in place by June the same year.
The plan is to shut off the old gas boiler and the gas-powered trigeneration engine—everything will then be powered by steam from the biomass boiler, and electricity will be supported by the photovoltaic (solar) panels and the grid. There will still be a small amount of natural gas usage, which we will balance with offsetting activities. Offsetting will be done for unavoidable carbon emissions, ideally by insetting projects developed in our supply chain and generating certified carbon credits, and alternatively by purchasing carbon credits.
The electricity we get is from a state-owned company with a green certificate (renewable energy certificate)—meaning that the electricity they provide is also sustainable and comes from a renewable energy source, such as solar panels, wind, or water-powered turbines. Combined with our direct actions to construct the biomass boiler and photovoltaic (solar) panels, this will enable us to meet the targets from Scope 1 + 2 (direct operations).
What improvements do you hope to see from the project?
By having both biomass and photovoltaic (solar) panels, we aim to reduce scope-1 emissions (natural gas) by 72 percent and scope-2 emissions (electricity) by 38 percent.
What's the most significant difference this project will make?
Essentially, this project will move the production center away from its reliance on fossil fuels toward renewable energy.
And it's just the first step. Our journey to carbon-neutrality will continue. A big company leading the way is the positive change we need to see. This sends a powerful message and leads to a transformation that I hope others will follow.
You can view the individual carbon-neutral production center declarations on the Sustainability resources page.