Sustainability
Leading on water stewardship in the Philippines
17 May 2022
A case study from PMI's Integrated Report 2021.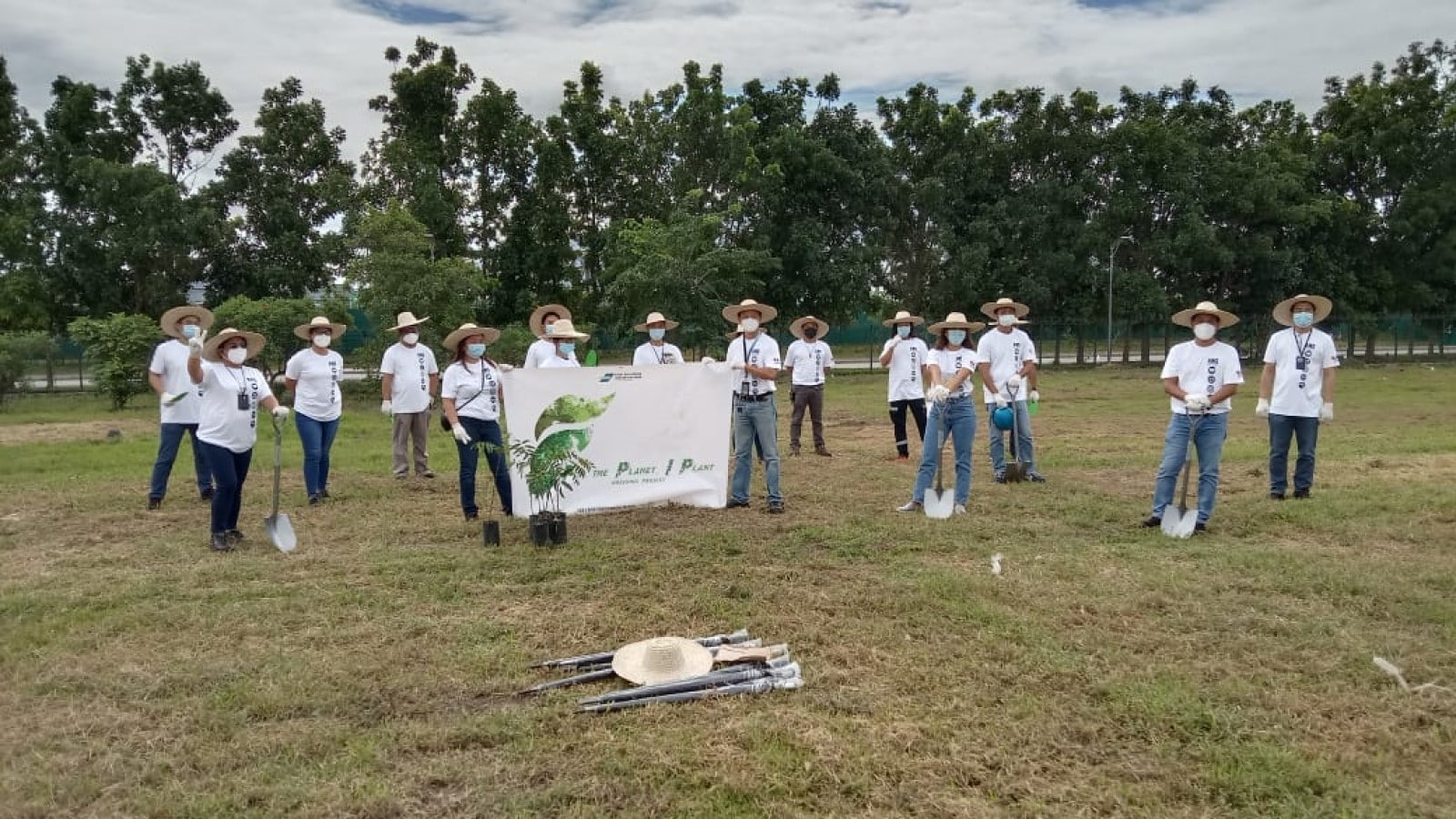 Like in many places around the world, in the Philippines water is a scarce and shared resource. As such, responsible stewardship is a necessity. The country currently faces several water-related risks such as shortages or unsafe drinking water, caused by over-exploitation, poor infrastructure, increasing water demand due to population growth, and changing weather patterns because of climate change.
PMFTC Inc. (PMFTC), Philip Morris International's Philippine affiliate, was established as a business combination between Philip Morris International and Fortune Tobacco in 2010. It has two manufacturing facilities: in Marikina City, Metro Manila, and in Tanauan City, Batangas. In 2021, the site in Batangas set out to become the first factory ever to be certified by the Alliance for Water Stewardship (AWS) in the Philippines.
The factory is part of the First Philippine Industrial Park (FPIP), an industrial complex with around 130 factories. It is located within the San Juan River Basin and this catchment covers about 19,000 hectares. The catchment serves a population of approximately 700,000, making it one of the highest populated areas in the Batangas province. San Juan River, which is flowing through the basin, is an important river tributary draining into the South Bay or nearby Laguna Lake.
PMFTC undertook the AWS certification of its Batangas factory with the goal to implement sustainable water stewardship practices and to promote and practice responsible water consumption on-site, as well as in the surrounding areas in collaboration with local stakeholders. The AWS standard specifies how a company should address its water challenges, in consultation with local stakeholders, while also addressing its water consumption and discharges. PMI intends to have all its production facilities around the world AWS-certified by 2025.
Alliance for Water Stewardship certification
read more
Working towards certification
A portion of PMFTC's facility water consumption is taken from FPIP's water source and from an on-site deep-well, both originating from the San Juan River Basin. The facility's wastewater is treated in the on-site wastewater treatment plant, and then discharged to FPIP's central plant for further treatment before it is released back into the San Juan River.
In order to better understand and potentially mitigate water-related risks, PMFTC partnered with external hydrology experts from a local university. Their study helped PMFTC take the right actions on-site and in the surrounding communities. Several water-related challenges were identified in the catchment: flood occurrence as well as a projected change in flood occurrence, surface water contamination, ecosystem degradation, and access to water, sanitation, and hygiene facilities (WASH).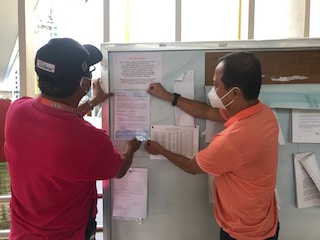 Multi-stakeholder engagement

Since responsible water stewardship requires collective action, PMFTC identified and engaged with key internal and external stakeholders, including employees and third-party workers, as well as local communities, academics, and regulators. Furthermore, the company reached out to the neighboring factories in the industrial park to promote responsible water stewardship.
PMFTC ran a comprehensive awareness campaign that included a webinar in which companies within FPIP participated in a round table discussion with the leaders of ten barangays (small communities or villages) within the catchment, a seminar for in-house contractors, and a water conservation art contest themed on water conservation to raise awareness within local communities. Extensive communications efforts across several digital channels and announcements on local bulletin boards complemented the awareness campaign.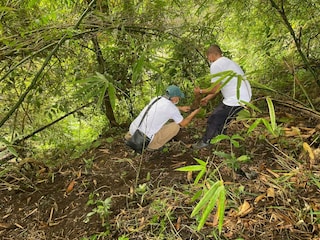 Preserving nature—protecting natural ecosystems
To mitigate the risk of flooding and prevent ecosystem degradation, PMFTC joined its community partners in organizing two tree planting activities, during which more than 300 volunteers from various stakeholder groups planted 40 trees and around 3,800 bamboo saplings. Since bamboo is fast-growing and has a wide-spreading root system, this plant is highly effective in preventing landslides and can help regulate water levels in watersheds.
The second planting activity coincided with the 2021 World Clean Up Day, wherein a group of volunteers undertook a riverbank clean-up and collected nearly 400 kg of waste at San Juan River. To prevent pollution in the first place, three barangays along the riverbanks were provided with additional trash bins, and the communities committed to promote proper waste segregation and disposal through a Memorandum of Agreement.
Further, in collaboration with the local government, the Community Environment and Natural Resources (CENRO), the FPIP, and a local NGO, PMFTC supported the installation of a trash trap in San Juan River. Two of these traps, which help prevent pollution—as well as blockages that can cause flooding—had already been installed by the local government. PMFTC and its community partners consulted third party engineers, who improved the design of the traps. Through a local NGO, the company also provided the infrastructure to install a third trash trap along the river and has plans to put additional ones in place.
Access to water, sanitation and hygiene
Access to water, sanitation, and hygiene is a key factor in the AWS certification process. To equip local communities, PMFTC has donated the first two handwashing facilities at Tanauan Vegetable Trading Post and has pledged to donate ten more until the end of 2022 to provide residents better access to WASH facilities. PMFTC also implemented awareness campaigns on the importance of good potable water quality within the local communities.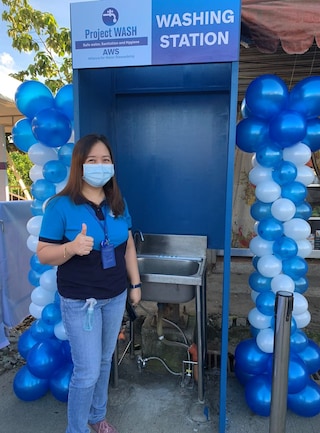 Taking action on-site
On-site, PMFTC mapped the direct water usage to be better able to identify further areas of improvement and focus on water saving actions in its production process. Furthermore, the company undertook steps to gain a better understanding of its indirect water use, i.e., the water used for the direct materials supplied to PMFTC for tobacco leaf production or the outsourced service. By engaging suppliers and service providers thusly, PMFTC hopes to encourage them to start their own AWS certification journey.
To help the Philippines achieve its commitments to the United Nations Sustainable Development Goals (UN SDGs), particularly Goal 6: Clean Water and Sanitation, PMFTC started to implement several water-saving initiatives within the Batangas factory as early as 2019. These measures save approximately 16,000 m3 of water per year, with most of the savings coming from the recovery of Reverse Osmosis (RO) reject water. Previously disposed, the rejected RO water is now used in other areas like the factory's wet scrubbers. This amounts to annual water savings of 15,000 m3. The potable water pressure reduction from 6 to 3 bars saves electricity and an additional 1,000 m3 water per year.
In 2021, the company started implementing additional technological actions, to be completed by the end of 2022. Measures include rainwater harvesting, technological adaptations to production equipment to improve system efficiencies and minimize total water consumption, along with installing water meters to better monitor consumption and detect leaks. PMFTC projects additional water savings of approximately 12,000 m3 annually.
Looking ahead
Going forward, PMFTC will continuously evaluate its water stewardship and intends to continue its social and community awareness actions together with all relevant stakeholders.
After having successfully completed the AWS Core certification process in November 2021, the Batangas factory will now also act as "buddy factory" to PMFTC's production facility in Marikina City and another PMI factory in Pakistan, to support them on their own certification journey. Furthermore, PMFTC plans to actively engage other companies surrounding the Batangas factory in the FPIP, with the aim of convincing them to also obtain certification.