A case study from PMI's Integrated Report 2021.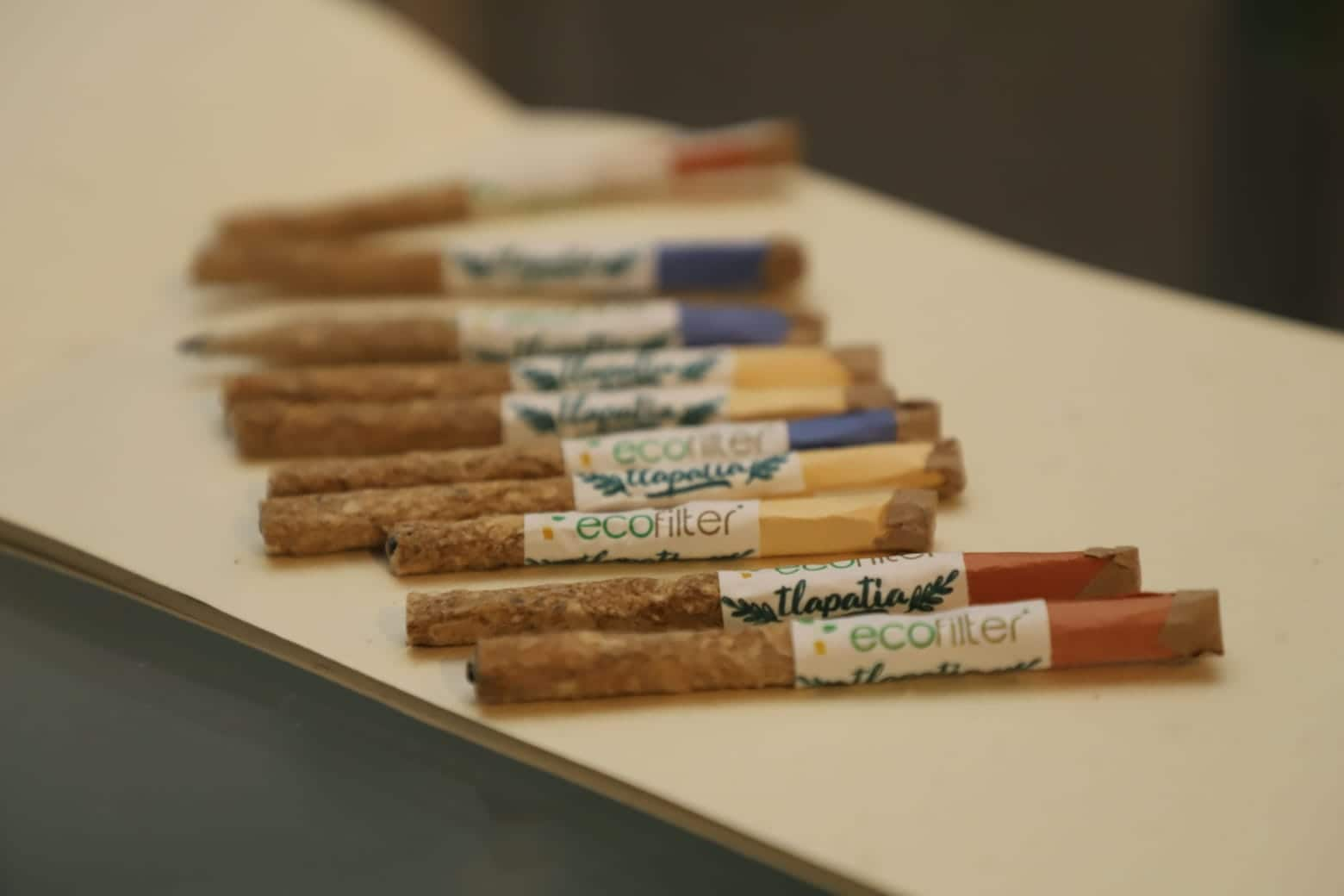 By itself, a cigarette butt might seem like a small, insignificant thing, but it is in fact one of the most littered items worldwide. With tens of thousands being thrown away every second into the environment, cigarette butts significantly contribute to the plastic pollution plaguing our planet. They are made of cellulose acetate, a type of bioplastic, and can take between three months to 15 years to break down.
The high littering rate of cigarette butts is alarming. If smokers continue throwing them away as much as they do now, there might be more cigarette butts in the oceans than fish within the next ten years.
At PMI, we believe we can and should play a role in reducing waste from our products and addressing the issue of littering by helping develop and scale up innovative solutions. Reducing and appropriately managing post-consumer waste means we can extract, convert, and use fewer raw materials from a planet with limited natural resources. Moreover, committing to the safe and responsible disposal of this waste is the right thing to do, as we share society's concerns regarding the impacts of litter—such as pollution and harm to wildlife.
Collaborating to create a positive impact
By engaging with consumers through impactful awareness-raising campaigns, we believe we can drive behavioral change and encourage the correct disposal of cigarette butts, with the ultimate goal of reducing littering. PMI runs global and local awareness and anti-littering campaigns, covering 46 countries in 2021. Going forward, we also intend to tackle the issue at the source and are investing in research and development of new innovative solutions to replace the plastic in filters with better, more sustainable alternatives.
Philip Morris Mexico (PMM) has taken the next step and moved beyond awareness-raising, piloting an option to recycle cigarette butts. Our colleagues in the Mexican affiliate partnered with a local start-up called Ecofilter in 2019 to reduce littering by developing an innovative biotechnological treatment that regenerates cellulose acetate into cellulose pulp.
"For better or worse"
PMM and Ecofilter jointly deployed a comprehensive strategy which includes: 1) nationwide activation work, where volunteer "ambassadors" bring people together to clean-up, collecting cigarette butts, 2) the deployment of numerous cigarette bins in public and highly populated spaces, and 3) an country-wide awareness campaign called "Para bien o para mal" ("For better or worse").
"For better or worse" is a campaign which aims to help solve the problem of cigarette butt littering by engaging society and adult smokers through education and awareness raising about the environmental impacts of littering. The campaign also intends to drive behavioral change that can lead to the correct disposal of cigarette butts, their collection, and where/how to contact Ecofilter´s ambassadors nationwide to trigger a recycling process. It gives concrete examples and environmental tips of how people can contribute, by making small and incremental improvements that can contribute to making our world a better place.
In 2021, volunteers collected over six million cigarette butts (in 2020: 3.2 million collected). In collaboration with local governments, PMM and Ecofilter also managed to improve the infrastructure for proper waste disposal and deployed around 300 cigarette bins in the last two years.
PMM and Ecofilter are now looking to give these millions of collected cigarette butts a second life: Thanks to an innovative biotechnological treatment developed by Ecofilter, it is possible to recycle them.

"The work between Ecofilter and Philip Morris Mexico is a clear example of how our commitment to sustainability and to a smoke-free future are one and the same. With collaboration among stakeholders, vision, leadership, and resources—in addition to science and technology—a lot can be achieved."
Cigarette-butt-eating fungi
Ecofilter discovered a fungus that breaks down cellulose acetate into cellulose pulp. Under the right conditions—with the optimal amounts of water, air, and light—this natural, non-polluting decomposing process takes approximately one month. During this time, the fungus also frees the cellulose pulp from toxins, enabling it to be recycled and used to make goods such as notebooks, pencils, flowerpots, and other objects.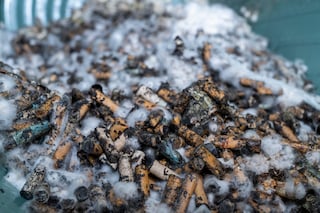 In 2021, PMM and Ecofilter took their partnership to the next level, inaugurating Ecofilter's new premises in Guadalajara, Mexico. It is the first factory with a patented process that makes it possible to have an industrialized process to biodegrade cigarette butts. The factory can process more than 300 tons of cellulose annually.
During its first year of operations, Ecofilter was able to adjust and improve the process across the whole value chain. They are now more competitive, and are currently exploring new partnerships to collaborate with other industries, with the aim of finding further uses for the cellulose pulp.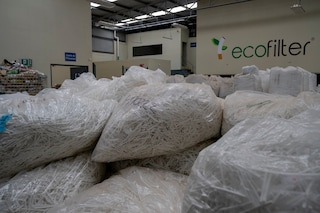 "For me, the creation of this factory—the only one in the world to treat cigarette butts—represents a way to change the world. In collaboration with one of the leading international tobacco companies, we can generate a circular economy that contributes to a better world for us and future generations."
Recycling cigarette butts utilizing Ecofilter's fungi technology showcases the power of innovation and technology, coupled with commitment, passion, and the right kind of partnership to tackle complex problems, such as cigarette butt litter.
The Ecofilter factory, and the kind of solution it offers, will contribute to achieving one of PMI's 2025 goals: Reduce post-consumer waste and prevent littering by implementing comprehensive programs covering all our consumables.