Sustainability
How PMI's targeted approach is helping eliminate child labor
11 Jun 2021
·
5 min read
To mark World Day Against Child Labor, discover why PMI sees its "Living Income" program as a key enabler in addressing labor issues, and particularly child labor, as the company aims to end the practice in its tobacco-growing supply chain by 2025.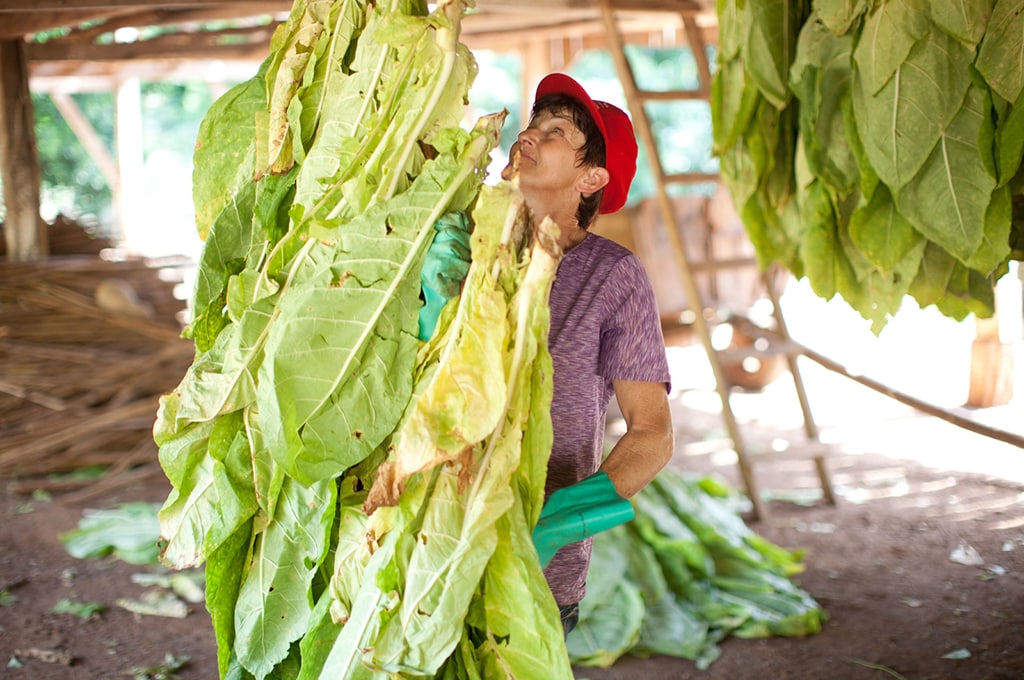 This year's World Day Against Child Labor is an important occasion to mark the continuing challenge of eradicating child labor around the world. It's also an opportunity to reflect on the extensive efforts made by Philip Morris International (PMI) aiming to provide a decent livelihood and eliminate child labor and other labor abuses from its tobacco-growing supply chain.
As a global business sourcing tobacco from 23 countries, PMI can play a role in addressing global systemic issues such as poverty, and other social issues such as child labor and forced labor that can result from it.

Poverty prevents farming communities from achieving acceptable levels of socioeconomic well-being and hinders their economic development. This leads to labor abuses, and exacerbates the risk of child labor on tobacco farms, because farmers may be unable to hire workers or afford school costs for their children, resulting in them keeping their children at home to work on the farm.
A decade after establishing its Agricultural Labor Practices (ALP) program in the countries it sources its tobacco from, PMI has maintained a relentless focus on preventing child labor through a robust due diligence system that has allowed the company to identify risks and incidents of child labor, and take immediate action.
The company's aim is to eliminate child labor in its tobacco growing supply chain by 2025. PMI acknowledges that isolated cases (when systemic occurrences are fully addressed) might continue, due to farmer base turnover or unintentional misbehaving incidents. PMI will, in all cases, remain alert and tackle these incidents promptly when identified.

"The strength of our ALP program is in our collaborative approach," says Anna Kletsidou, PMI's Head of Social Sustainability & Human Rights. "We engage with a wide range of stakeholders to improve our processes.
"We also gain additional insights on cultural norms, and can thereby better understand their concerns. Through this approach, we can then shape and redesign our projects to be more impactful in addressing the issues we face at a local level."

Tackling child labor with a targeted approach
PMI has been unwavering in its commitment to ending child labor in its tobacco-growing supply chain by 2025. Part of the company's work to prevent child labor focuses on strengthening the support provided to farmers and workers to remedy any cases found.
This support includes:
Raising awareness and training
Strengthening school access and attendance through the provision of school materials and scholarships, school feeding, after-school activities, and improving schooling infrastructure
Vocational training for older children
Other initiatives to improve household income levels, such as women's self-help groups, village savings and loans associations, and crop diversification
This 360-degree approach connects multiple and complex structural issues in each of the communities from which the company sources its tobacco.
The "Living Income" program
In 2019, PMI brought together a number of initiatives to support its contracted farmers in improving their income levels and their households' livelihoods under its Living Income program. This program aims to assess actual farmer income against the living income benchmark of a given area in order to identify potential income gaps.
Verité, an international NGO that PMI has collaborated with on its ALP program and other initiatives, has initially assisted PMI in identifying suitable partners to conduct these Living Income benchmark assessments. The initial stage of the program was conducted in Pakistan and expanded to Malawi in 2020, while PMI also completed reference value assessments for Mozambique, Turkey, and Argentina last year.
PMI will continue to tailor its approach considering local contextual factors, collaborating with farmers, workers, and their families, as the company seeks to eliminate child labor from its tobacco supply chain.