Our story so far (we feel the best is yet to come)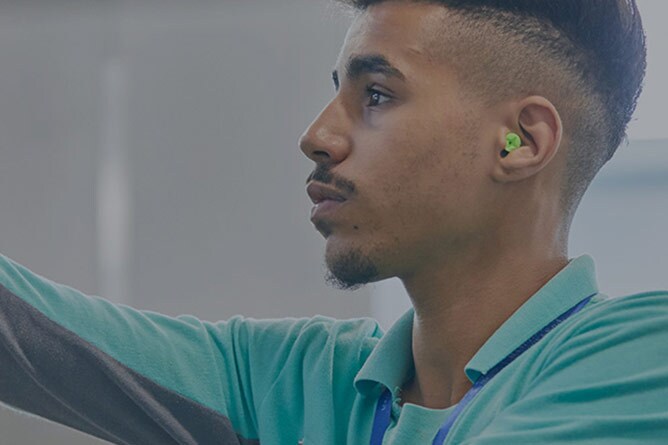 In 1847, Mr. Philip Morris opened a shop on London's Bond Street. Today, we are a leading international tobacco company and now we've made a dramatic decision.

We're building our future on smoke-free products that are a much better choice than continued smoking.

Through it all, we will rely on our strength in building great brands, in innovating and inventing, and in surpassing consumer expectations.
Our key milestones
Mr. Philip Morris opens a shop on London's Bond Street, selling tobacco and ready-made cigarettes.
In 1881 Leopold Morris, son of Philip, joins Joseph Grunebaum to establish Philip Morris & Company and Grunebaum, Ltd. This partnership was dissolved in 1885 and the company became known as Philip Morris & Co., Ltd.
William Curtis Thomson and his family take over the company in 1894. Under Thomson the company is appointed tobacconist to King Edward VII and is incorporated in 1902 in New York by Gustav Eckmeyer. Since 1872 Eckmeyer acts as sole agent for Philip Morris in the U.S., importing and selling English-made cigarettes.
Marlboro, which went on to become the company's most famous brand, is established and registered as a trademark.
The Philip Morris coronet logo is introduced in 1919. The company is acquired in the United States and incorporated in Virginia under the name Philip Morris & Co., Ltd., Inc. By the end of the next decade, the company has begun to manufacture cigarettes in its factory in Richmond, Virginia.
In the 1950s, an internal operating division is launched to manufacture and market products around the world.
Philip Morris (Australia) becomes the first affiliate of Philip Morris Co., Ltd., Inc. outside the United States.
Malboro cigarettes manufactured outside the United States are produced following an agreement with Fabriques de Tabac Réunies in Switzerland.
Marlboro becomes the world's number-one-selling cigarette.
PMI is incorporated as an operating company of Philip Morris Companies Inc.
PMI opens its first factory in Asia in Seremban, Malaysia.
PMI calls for regulation of the tobacco industry at the World Health Organization's public hearings on the Framework Convention for Tobacco Control in Geneva, Switzerland.
PMI operations center is transferred from Rye Brook, NY (U.S.) to Lausanne, Switzerland.
PMI opens a factory in the Philippines, its largest investment in Asia at the time.
PMI acquires PT HM Sampoerna Tbk in Indonesia and Compania Colombiana de Tabaco SA (Coltabaco) in Colombia. Both are the largest cigarette manufacturers in their respective countries.
PMI announces an agreement with the China National Tobacco Company (CNTC) for the licensed production of Marlboro in China and the establishment of an international equity joint venture outside China.
PMI unveils its new research-and-development facility in Neuchâtel, Switzerland, bringing together over 400 scientists, specialists, and staff in a new world-class facility dedicated to the development of reduced-risk products.
PMI launches the Agricultural Labor Practices program to progressively eliminate child labor and other forms of labor abuses on all farms where the company sources tobacco worldwide, as well as promoting good working and living conditions in tobacco-growing communities.
PMI establishes a strategic framework with Altria Group, Inc. under which Altria makes available its e-cigarette products to PMI for commercialization outside the United States and PMI makes available two of its candidate reduced-risk products exclusively to Altria for commercialization in the United States.
PMI is recognized by CDP, a leading environmental nongovernmental organization, as one of only five global 500 consumer-staples companies to be a carbon-disclosure leader, in recognition of its actions to reduce its carbon footprint.
PMI announces the investment of up to EUR 500 million to build its first reduced-risk product factory in Italy.
PMI acquires Nicocigs, a leading U.K.-based e-vapor company whose main brand is Nicocig
PMI pilots IQOS, its first heat-not-burn platform in its reduced-risk products portfolio, in Italy and Japan.
PMI launches IQOS in key cities in Portugal, Romania, Russia, and Switzerland.
PMI launches an e-vapor product in Spain and Israel, based on its cross-licensing agreement with Altria Group, Inc.
PMI joins the United Nations Global Compact, affirming its commitment to the United Nations Sustainable Development Goals.
PMI launches the PMI IMPACT initiative, investing USD 100 million to fund anti-illicit trade efforts globally over a period of three years.
PMI issues its first Communication on Progress Report on the company's commitment made in the context of the United Nations Global Compact and the Sustainable Development Goals.
PMI launches IQOS in key cities in Canada, Denmark, Germany, Greece, Monaco, the Netherlands, Spain, the United Kingdom, and Ukraine.