Imagine a city or county where cigarettes had become extinct… Discover if your neighborhood could be first over the line with our interactive online tool.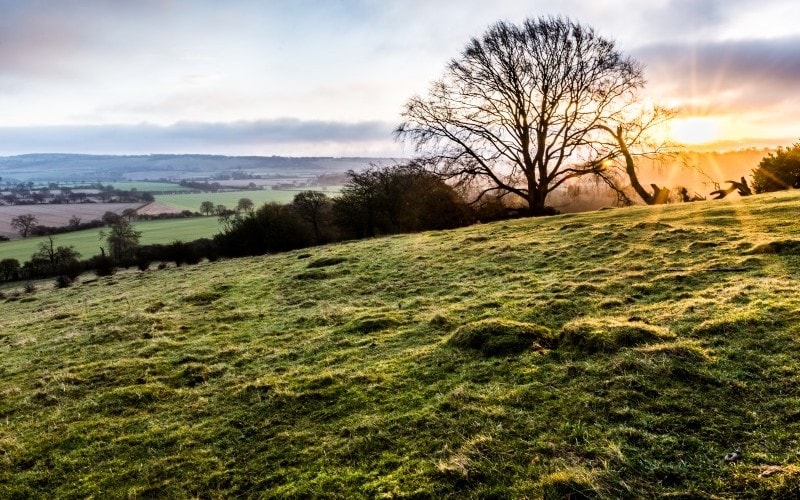 North Lincolnshire is due to quit smoking cigarettes more than 25 years after Bristol. Surprising? The truth is, there's a huge disparity in both the smoking prevalence and rate of decline across different parts of the country.
Now more than a decade after smoking cigarettes in enclosed spaces was banned, the U.K. government has released its Green Paper on "Advancing our health: prevention in the 2020s", which includes an aim to end smoking by 2030*.
But could the U.K. get there sooner? We look at 10 cities and counties likely to be among the first to unsmoke in the U.K., according to research conducted by Frontier Economics for Philip Morris International.
1. Bristol

Bristol is known for its lively art scene and independent spirit – it even has its own currency – the Bristol pound. It's also renowned for its Georgian architecture, graffiti, and harbor-side living. The vibrant city in the South West of England has long been ahead of the curve. It was the U.K.'s first "cycling city" in 2008, the first British city to be European Green Capital in 2015, and is now set to become the first city to go smoke-free, in 2024.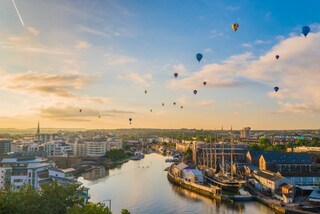 2. Wokingham

Famous for making many of the church bells heard peeling through the hills of southern England, this beautiful town also had a rougher side, with bull-baiting a popular past-time in the 18th century. Nowadays, the charming historic market town consistently ranks as one of the best places to live in the U.K. It's poised to be the second place to unsmoke in the U.K., in 2026.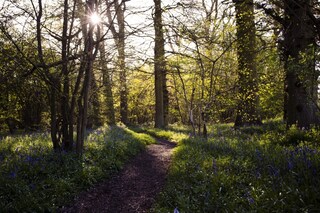 3. York

Roman history? Check. Viking past? Check. Famous historical landmarks, such as a huge 13th-century Gothic cathedral? Check. York is buzzing with history. But the city also boasts the fastest internet in Britain, and is part is part of the UNESCO's Creative Cities Network, which promotes cooperation among cities where creativity is a strategic factor for sustainable urban development. The city, in the north of England, was voted the best place to live in the U.K. in 2018, and will probably go smoke-free in 2026.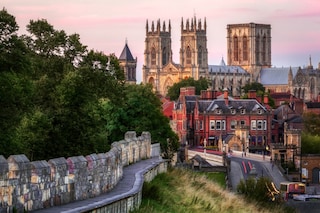 4. East Riding of Yorkshire
This county in the North of England is home to historic buildings, rugged landscape, and beautiful nature reserves. The Yorkshire Wolds Way, a long-distance footpath, stretches 79 miles across this stunning county and is a popular attraction for hikers. The area, characterized by castles, agriculture, and its many rivers and streams, could be smoke-free as soon as 2027.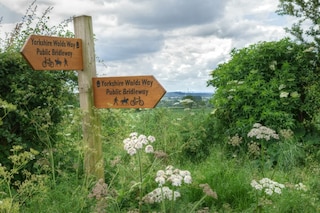 5. Blackburn with Darwen
The borough, north of Manchester, is a truly family friendly place, with hundreds of events suitable for kids happening throughout the year. But if you think it's a quiet place in the country, think again. Blackburn also has an active nightlife scene, with many pubs, bars, and restaurants. King George's Hall, in the center of Blackburn, is one the region's premiere live entertainment complexes, catering to theater-goers, music and comedy lovers alike. The former 'weaving capital of the world' is projected to be unsmoked by 2027.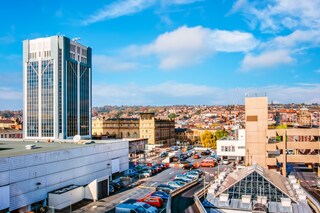 6. Portsmouth
This dynamic waterfront city is now as famous for its beautiful 170-meter Emirates Spinnaker Tower as it is for its rich maritime history and bustling seafront. If literature fills your sails, there are museums and libraries housing the works of Charles Dickens, who was born here, and Sir Arthur Conan Doyle, who practiced as a doctor here and even played in goal for Portsmouth Association Football Club. On that subject, if sport's your thing, you can join 20,000 other runners in the Great South Run over 10 miles every October. Portsmouth will join the ranks of smoke-free places in 2027.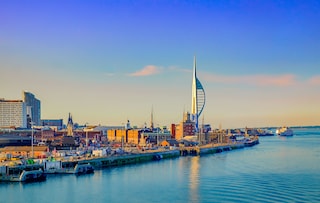 7. Reading
History and H2O – Reading's character is shaped by its rich historical heritage and a surprising connection with water. A great way to explore the 1,000-years-old town is via the Kennet and Avon Canal, built to connect the ports of London and Bristol, which sweeps through the regenerated city center. The recently restored abbey is the burial site of Henry I of England, and Jane Austen went to school here. Today, its university is ranked among the top 200 in the world. Reading is predicted to be unsmoked by 2027.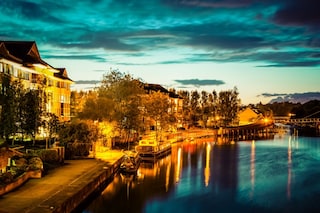 8. Buckinghamshire
Nature lovers and families will be in their element when visiting Buckinghamshire, with its beautiful countryside, the world's oldest model village, and a family farm where you can get up close and personal with the animals. The county is also home to more National Trust properties than any other county in England, and could be smoke-free by 2028.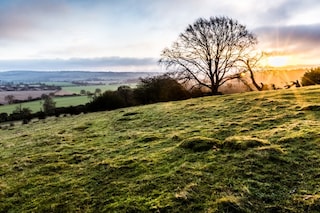 9. Bournemouth
The seven-mile Bournemouth Beach has been voted the best in the U.K. Blessed with golden sand, shallow waters and a bustling beachfront in the summer, the resort is always popular and never too crowded, thanks to its length. After a swim, you can explore the Victorian gardens, and then wander along the clifftops above. Nearby Poole Harbour is a nature-lovers paradise, and beautiful Brownsea Island was the venue for the first ever scout camp in 1907. And adrenaline-junkies will love the zip line that runs from the pier back to the beach! Bournemouth is set to be smoke-free by 2028.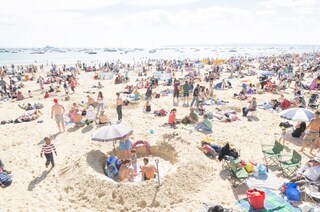 10. Milton Keynes
Bustling with high-tech industries, connected by high-speed rail with London and the North, equidistant between Oxford and Cambridge and surrounded by beautiful countryside, Milton Keynes is the city to be in. Once you are done with wakeboarding, indoor skiing or badminton, hop on a bike and explore the city on its many bike lanes. Or swing by Bletchley Park, once Britain's best kept secret and home of the codebreakers during World War II. Finish the evening in one of the many pubs, bars, and restaurants, as Milton Keynes has the fastest growing 'after 6pm culture' outside of London. The city is predicted to be smoke-free in 2028.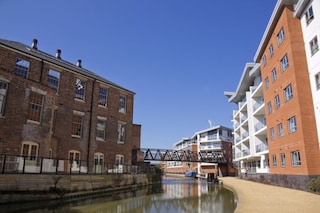 Britain still has a long way to go to be completely smoke-free, but if you live in the U.K. and want to know when your home town or county could unsmoke, enter your postcode here and find out!

*The UK Government's definition of "smoke-free" is when smoking prevalence is at 5 percent or below. For the Frontier Economics research, 'smoke-free' was defined as when smoking prevalence reached 0 percent.
All images © Getty