A case study from PMI's 2018 Sustainability Report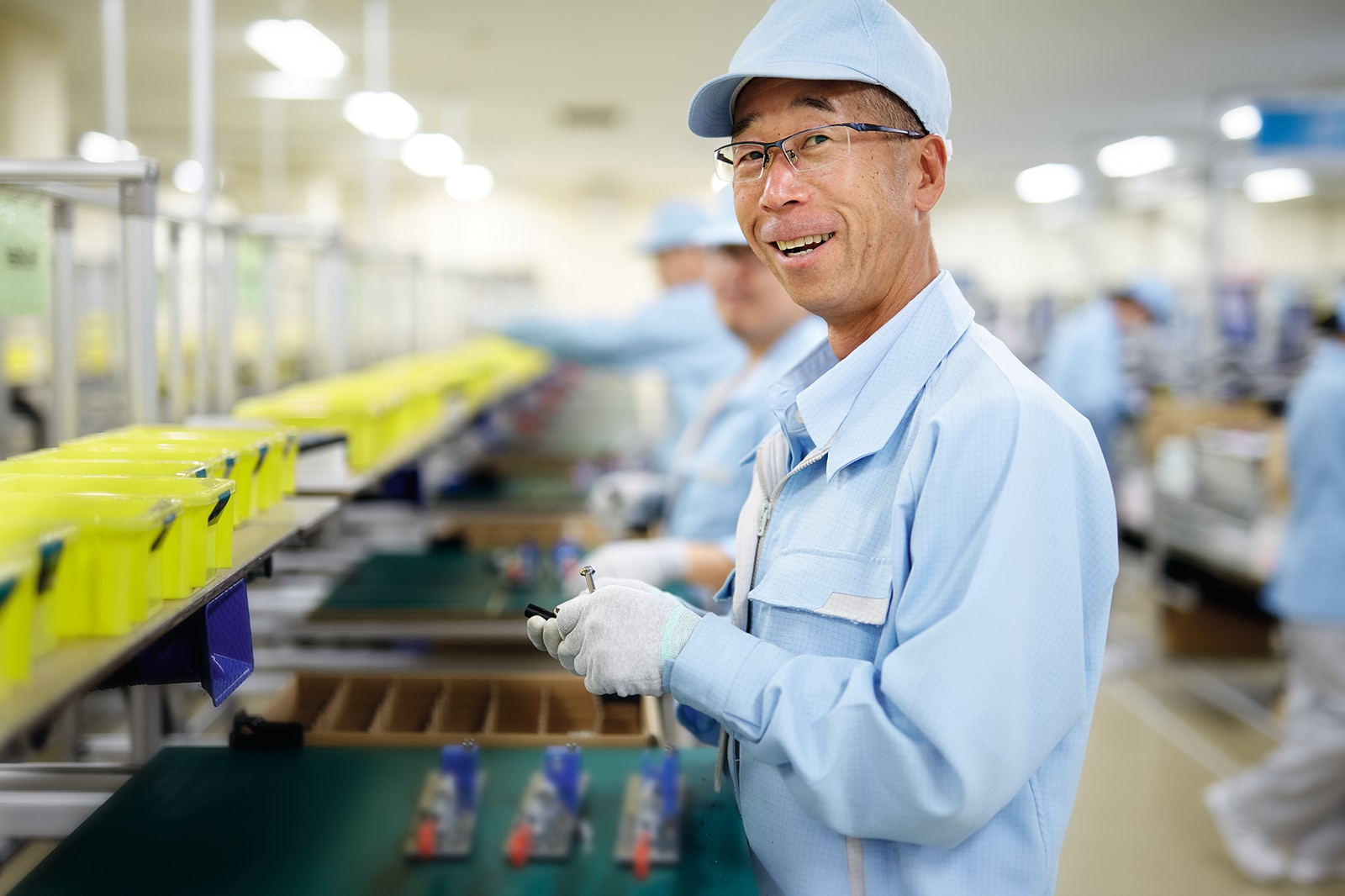 At the end of 2018, there were 9.6 million IQOS users, each owning one or more IQOS electronic devices, and this figure is projected to keep growing. With this in mind, we plan to play our part in the circular economy. Our first steps are through an initiative known as CIRCLE (Central Inspection and Recycling for a Closed Loop Economy), a substantial investment by PMI into collecting and recycling used devices. Our ambition is that each device can be returned after use and recycled to the highest industry standards in every country where we market IQOS.

2

Recycling hubs for our electronic devices in Europe and Asia
First, let's take a look at the components of IQOS. The holder is made of a heating blade, powered by a battery and controlled by a printed circuit board, housed within a polymer casing. The charger consists of a battery and printed circuit board, inside a polymer casing. In the case of our IQOS 3 MULTI version, these elements are all in a single unit.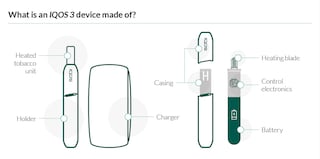 If the device breaks, the consumer is able to return the device through retail stores or postal routes depending on the country. IQOS customers can contact their care points for more information on local solutions.
State-of-the-art electronic waste management
In 2018, we established two recycling hubs, or reverse logistics centers, in Europe and Asia, to ensure that device recycling is done to best practice standards. Three markets have so far implemented CIRCLE; the remaining IQOS markets are expected to be on board by 2020 (some local conditions may mean a specific alternative solution may be used in certain markets).
These hubs are state-of-the-art facilities run by specialist companies that meet our requirements for electronic waste processing. Once devices are received, our contracted partners first inspect the product, and then dismantle it into the various material types: plastics, printed circuit boards, batteries, and metals. The disassembly procedures go beyond industry standards, with more exhaustive material separation levels achieved.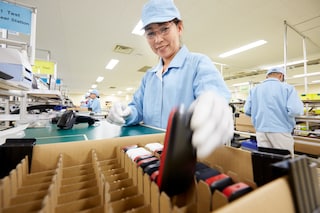 Sustainability benefits from a centralized model
These centralized recycling hubs are a first step towards a circular economy at PMI and provide a variety of opportunities to improve our sustainability performance. We identified several key benefits so far:

Quality: The inspection process allows us to identify potential manufacturing improvements, leading to lower returns and longer product life cycles, reducing the life-cycle sustainability impacts;
Illicit trade prevention: By taking our devices back and ensuring materials are processed and recycled, these materials cannot be used to manufacture counterfeit products that may not have the same reduced-risk properties as our IQOS devices;
Sustainable economies of scale: Centralized hubs are more efficient than country-level programs, allowing PMI to invest strategically in recycling program infrastructure and maximize performance;
Regional investment: Our hubs demonstrate a commitment to the regions in which they are placed, not only directly generating jobs at our recycling centers, but also supporting local recycling partners as we mutually strive for industry-leading programs; and
Design enhancement: Our device recycling process provides valuable insight on how to improve our products' sustainability, which can be directly fed back to our ideation and development teams.

The key challenges to date are ensuring the capacity of our hubs is scaled to the volume anticipated and validating a comprehensive process for on-boarding new markets within our ambitious timeline. In 2018, we began to evaluate how to reuse collected materials within our own supply chain through material studies and pilot initiatives, with the ambition to create a truly closed-loop scheme. We will continue to expand these efforts in 2019.
Ultimately, we see this investment as one more step away from the "take-make-waste" production model – particularly when a more closed-loop program creates new business opportunities for our IQOS products, transforming the way we look at raw materials in our value chain.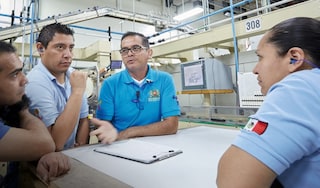 Human rights due diligence in Mexico