Human rights are inherent to the dignity of human life and a prerequisite for society to prosper. As a global company, we work to uphold human rights within our organization and across our value chain.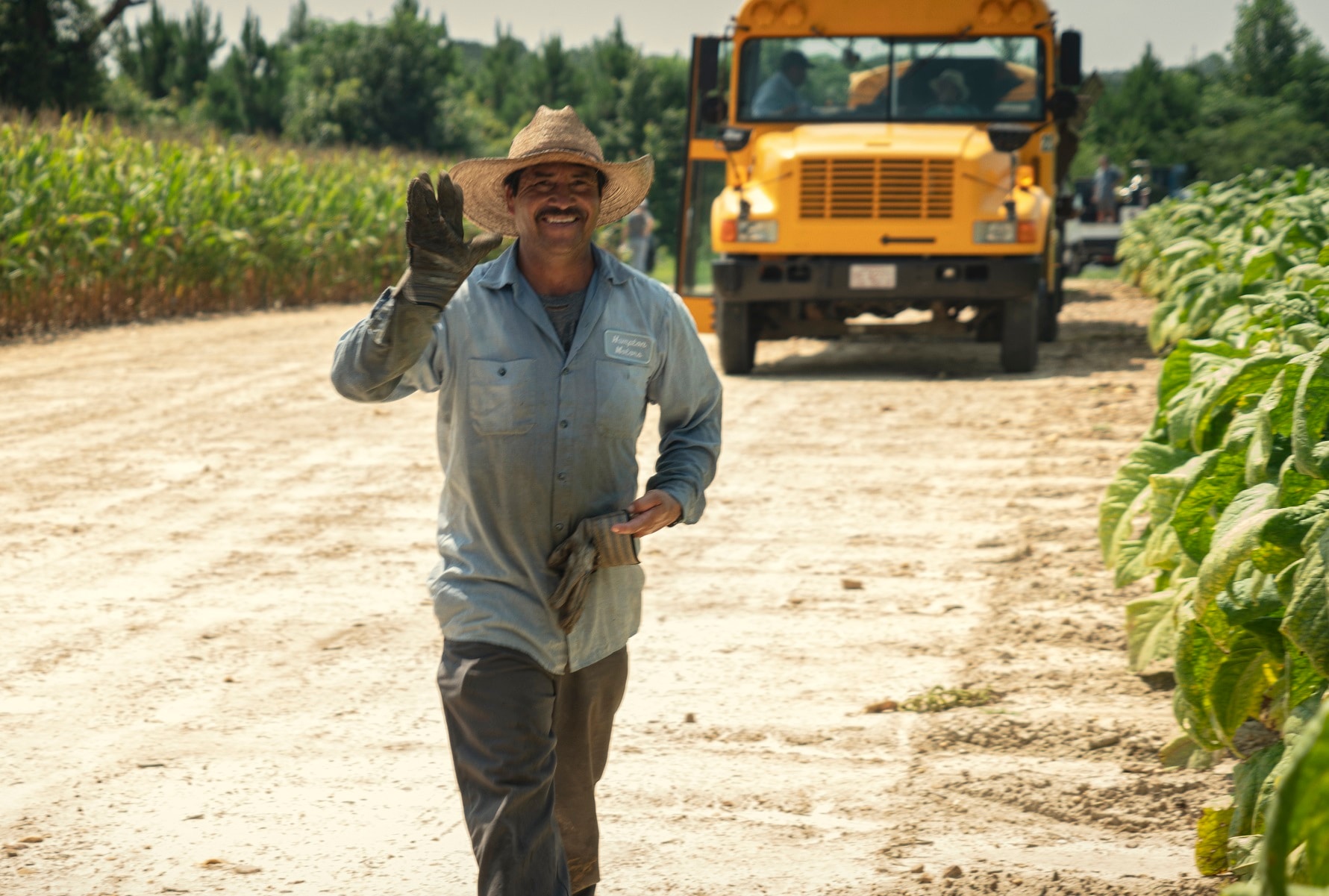 At PMI, fostering the promotion and continuous integration of human rights considerations into our company's strategy, policies, and business practices is not just the right thing to do; it also helps anticipate evolving legal requirements and minimizes our financial exposure and the risk of supply chain disruptions. Further, safeguarding and promoting human rights within our value chain creates the basic environment and conditions in which our stakeholders, including our employees and workers across our supply chain, can thrive and create value.
Our approach
Across our value chain, we aim to minimize our adverse impacts and maximize opportunities to drive positive change. Establishing a strong foundation and integrating into our organization mechanisms that promote respect for human rights are an essential part of our approach to business. While this can be challenging given the breadth of our operations and the scope and complexity of the issues involved, we believe human rights are an absolute and universal requirement—a requirement we are committed to upholding.
We seek to place rights-holders, those individuals and communities whose rights could be impacted by our operations or business relationships, at the center of all we do. We work to continuously improve our due diligence with respect to identifying and addressing risks and impacts across our value chain and securing our supply of raw materials responsibly. To succeed in this endeavor, we expect our suppliers to commit to respecting human rights within their business and we seek to collaborate with them, either individually or through various multistakeholder initiatives.
Our efforts to respect, promote, and protect human rights underlie many of the activities and programs described throughout this report. A dedicated cross-functional team at our central operations coordinates our approach, which is grounded in the United Nations Guiding Principles on Business and Human Rights (UNGPs) and centered on four pillars:
A sound policy framework: Our work is governed by PMI's Human Rights Commitment, which is complemented by other PMI policy instruments such as our company's Code of Conduct, Responsible Sourcing Principles, Marketing Standards, and Good Agricultural Practices. Awareness-raising and training help us embed those instruments and an ethos of respect for human rights within our corporate culture.
Rigorous due diligence: We have robust programs and processes in place to identify our adverse impacts across our value chain; these include our enterprise-wide assessment, human rights saliency mappings, and human rights impact assessments (HRIAs), in addition to targeted due diligence programs focused on areas of potential risks such as our tobacco and electronics supply chains. We complement these programs with external assessments and verifications.
Remediation: We implement measures to address adverse impacts and maximize opportunities to drive positive change for people across our value chain. We seek to collaborate with civil society organizations, governments, and the private sector to design and deploy impactful solutions. Wherever these adverse impacts occur, we strive to ensure affected individuals have access to grievance mechanisms and effective remedy in line with the UNGPs.
Transparency: A complex and international value chain carries the potential for human rights risks that we need to understand, manage, and continuously address. Reporting transparently on our progress and the challenges we face through our annual reporting and targeted communications is a vital component of our approach.

In 2023, we plan to publish a stand-alone Human Rights Report, detailing our strategy to respect and protect human rights and our progress to date in implementing our Human Rights Commitment, first published in 2017. This inaugural report will lay out our recently updated Human Rights Commitment (issued at the end of 2022), lessons learned, good practices in our ongoing work across our value chain, challenges faced, and future actions.
Reinforcing our Human Rights Commitment
At the end of 2022, we published our refreshed Human Rights Commitment, which articulates our pledge to respect human rights in all our operations and business relationships. The update incorporates findings from our 2020 human rights saliency mapping (read more in our Integrated Report 2020) and discusses the impact of our continued business transformation, as well as the evolving regulatory landscape.
The updated Human Rights Commitment is already included in our company-wide Business and Human Rights e-learning. In 2022, we made this e-learning available in seven additional languages (Bahasa, German, Japanese, Polish, Portuguese, Russian, and Spanish). This key step aims, as of 2023, to facilitate its accessibility and increase the number of colleagues across our global operations who can learn about human rights and our Commitment.
Assessing human rights impacts across our markets
To strengthen our due diligence framework, proactively identify risks, and mitigate potential adverse impacts in our operations and value chain, we have set an ambition to conduct human rights impact assessments (HRIAs) by 2025 in the 10 highest-risk countries in which we operate. Our HRIAs are carried out by independent expert organizations and follow a formal process aligned with the UNGPs. They result in tailored action plans, which we implement, monitor, and report on.
In 2022, we completed our sixth and seventh assessments since 2018, in Brazil and Malaysia, respectively. We also continued monitoring the implementation of actions recommended by previous HRIAs in Mexico, Mozambique, the Philippines, Russia, and Turkey.
In 2021, we developed and introduced a self-assessment tool, which we piloted to help low- and medium-risk country markets identify salient human rights risks within their organizations, and develop action plans to address them. In 2022, we used the learnings from these pilots to begin fine-tuning our methodology and toolkit. Our aim is to simplify and streamline the process without sacrificing the essential aspects and nuances that contribute to effective assessments. Our refined approach will include targeted training and new pilots.
Conducting an end-to-end human rights impact assessment in Malaysia
In the first half of 2022, we completed our sixth country-level HRIA since 2018. The exercise focused on Malaysia and aimed to identify relevant risks and opportunities across our local affiliate's value chain, including the upstream supply of electronic devices, our local plant and office, and IQOS retail stores downstream.
Read the case study here.
Assessing human rights impacts in Brazil
We conducted another human right impact assessment in the second half of 2022—constituting our seventh country-level assessment since 2018—to identify, prioritize, and help address potential risks and opportunities across our Brazilian affiliate's value chain.
Read the case study here.
Grievance mechanisms
Providing access to effective grievance mechanisms in our operations and across our supply chain is a core element of our human rights due diligence approach, aligned with the UNGPs. At PMI, we maintain clear policies, run regular training, and work to ensure that robust processes are in place to encourage individuals to speak up if they are aware of any suspected potential or actual violations of law, our Code of Conduct, or any of our policies.
Specifically, we offer the following mechanisms for individuals to ask questions, raise concerns, or report instances of observed or suspected misconduct:
The individual's PMI supervisor, department head, or affiliate or function leadership
The individual's PMI Ethics & Compliance key contact
The PMI Ethics & Compliance confidential email address
The PMI Compliance Help Line, which is a third-party operated reporting channel available 24 hours a day, seven days a week, in all languages spoken at PMI. Individuals may use the PMI Compliance Help Line anonymously, subject to local laws and regulations.
At PMI, we protect people who speak up in good faith about a suspected compliance violation or cooperate with an investigation. We have zero tolerance for retaliation.
Moving forward, we plan to continue to review and identify opportunities for further enhancement of the implementation of our grievance mechanisms in our operations and across our supply chain.
Our strategy highlights the importance of governance-related topics, which cannot be overstated. Our company's policies, rules, and procedures define our ability to implement sound strategies that successfully address environmental and social issues.

This online content about our Integrated Report should be read in conjunction with PMI's Integrated Report 2022. Unless otherwise indicated, the data contained herein cover our operations worldwide for the full calendar year 2022 or reflect the status as of December 31, 2022. Where not specified, data comes from PMI financials, non-financials, or estimates. Unless explicitly stated, the data, information, and aspirations referenced do not incorporate PMI's Vectura Fertin Pharma business (consolidating the 2021 acquisitions of wellness and healthcare companies Fertin Pharma A/S, Vectura Group plc., and OtiTopic, Inc.), nor the late 2022 acquisition of Swedish Match AB. Please also refer to 'This report at a glance' on page 2 of the Integrated Report 2022 for more information. Aspirational targets and goals do not constitute financial projections, and achievement of future results is subject to risks, uncertainties and inaccurate assumptions, as outlined in our forward-looking and cautionary statements on page 214. In the Integrated Report 2022 and in related communications, the terms "materiality," "material," and similar terms, when used in the context of economic, environmental, and social topics, are defined in the referenced sustainability standards and are not meant to correspond to the concept of materiality under the U.S. securities laws and/or disclosures required by the U.S. Securities and Exchange Commission.