Our community engagement focuses on being a good neighbor, and partnering with the communities around us to help address local needs.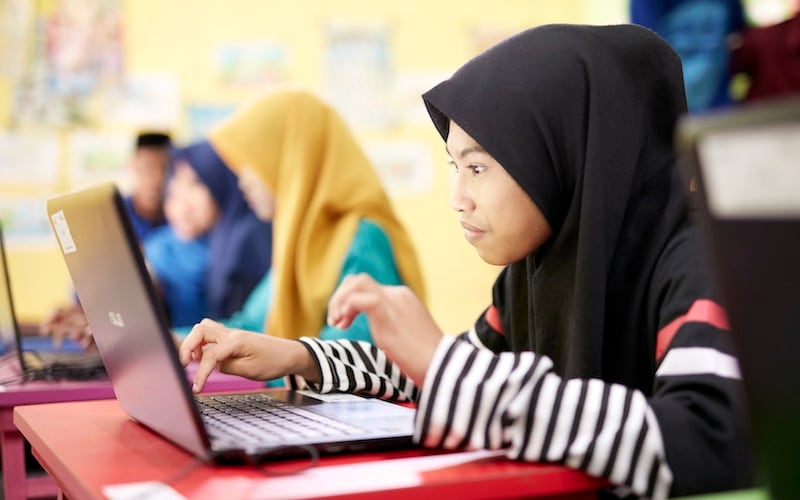 In 2018, we contributed to 280 community projects in over 60 countries, partnering with more than 230 organizations. It is estimated that these projects served over 300,000 people.
280

PROJECTS SUPPORTED THROUGH OUR CHARITABLE CONTRIBUTIONS IN 2018

300K

IT IS ESTIMATED THAT THESE PROJECTS SERVED OVER 300,000 PEOPLE

230

WE PARTNERED WITH MORE THAN 230 ORGANIZATIONS TO DELIVER OUR COMMUNITY PROJECTS
More than 5,000 PMI employees, across 18 countries, participated in corporate volunteering activities amounting to close to 18,000 hours in total. The projects we undertook in 2018 varied in scale and subject matter: we provided computer classes for the elderly, legal counselling to victims of domestic violence, small enterprises scaling up support, and access to quality education for children living in tobacco-growing regions.

In addition, when disaster happens, we help communities rebuild, delivering both immediate and long-term help.
Supporting our PMI colleagues in Indonesia
A significant effort went into a global fundraising campaign we organized in response to the tsunami that affected communities in the region around our Palu office in Sulawesi, Indonesia. PMI employees generously gave over USD$150,000, matched by the company. The proceeds paid for the relocation of PMI colleagues and their families, new accommodation and schools, town planning advice, and the creation of a fund for children of employees who sadly lost their lives.

This campaign was made through Projects with a Heart, a platform developed in 2018 by PMI employees for PMI employees, aimed at fostering volunteering initiatives worldwide. Building on our long-standing commitment to support the communities around us, we are currently refining our approach to intensify how we invest in relevant causes for positive outcomes.

We are aligning our efforts with our sustainability strategy, with reference to the LBG Framework, a global standard for measuring corporate community investment.