PRESERVE NATURE
Promote biodiversity, address critical water challenges, ensure no conversion of natural ecosystems, and halt deforestation in both our tobacco and pulp and paper supply chains.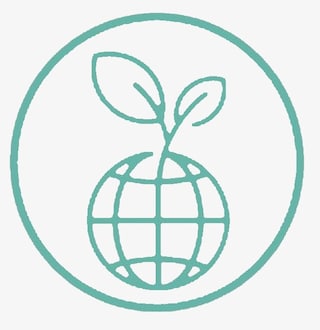 Key performance indicators to track our progress
Learn more about PMI's Sustainability Index in our Integrated Report 2021. See the full performance metrics and related footnotes here.
The right thing to do
We collectively depend on soil, land, forests, and water, which provide resources and services critical to human existence. Moreover, a healthy natural ecosystem plays a vital role in tackling climate change, with land and oceans absorbing and storing carbon from the atmosphere.
Read more
The business case
Our business activities rely on healthy ecosystems. The degradation and loss of natural capital can cause disruptions and increase production costs. The raw materials used in our products rely on fertile soil, stable climate conditions, and access to water.
read more
2021 performance highlights​
Rating A received for water security and forest protection from the CDP
100 percent of flue-cured tobacco is purchased at zero risk of gross deforestation
75 percent of flue-cured tobacco purchased by PMI was cured using renewable and traceable fuels
437,915m3 of water optimized in PMI's tobacco-growing areas
Looking ahead
We are dedicated to setting very solid foundations for our biodiversity approach to be best positioned to drive progress in a complex area. We will further develop our biodiversity strategy, covering all relevant areas of the company and its integration within our climate, water, forest, and waste reduction efforts.
Noting the relevance that biodiversity and water have in our overall climate strategy and aims to preserve nature, we look forward to introducing 2025 targets that reflect our level of ambition. We expect to have a full set of targets and actionable milestones by the end of 2022.
Massimo Andolina, Senior Vice President, Operations *
We will continue delivering on our ambition to achieve a deforestation-free supply chain. In our tobacco supply chain, we plan to become forest positive, leveraging initiatives linked to nature-based solutions and providing multiple benefits to support ecosystem restoration and enhancement. In 2022, in accordance with our Zero Deforestation Manifesto commitments, we will expand the scope of our engagement with our paper and pulp-based materials suppliers, encompassing all secondary pulp-based product categories and suppliers.
We plan to certify five additional factories to the AWS standard in 2022 and to continue enhancing water efficiency and preserving water quality in our manufacturing sites. In our tobacco supply chain, we will continue to deploy our new optimization strategy to identify the most meaningful interventions, guided by our science-based approach. Our 10 million cubic meter target is a measure of progress that illustrates much more: Strong stakeholder engagement at the watershed level, and a deep understanding of, and commitment to, acting on shared water challenges with a forward-looking interpretation of water needs.
We are focused on achieving our goal of virtually zero waste to landfill in our manufacturing facilities by the end of 2022, having all our manufacturing sites below one percent of waste to landfill in their operations, and continuing to reduce our total waste generation.
Claudia Berardi, Director, Environmental Sustainability, PMI Operations
* Massimo Andolina became President, Europe Region in January 2023.
This online content about our Integrated Report should be read in conjunction with PMI's 2021 Integrated Report. The information and data presented here cover the 2021 calendar year or reflect status at December 31, 2021, worldwide, unless otherwise indicated. Where not specified, data come from PMI estimates. Please also refer to 'This report at a glance' on page 5 of the 2021 Integrated Report for more information. Aspirational targets and goals do not constitute financial projections, and achievement of future results is subject to risks, uncertainties and inaccurate assumptions, as outlined in our forward-looking and cautionary statements on page 252. In the 2021 Integrated Report and in related communications, the terms "materiality," "material," and similar terms, when used in the context of economic, environmental, and social topics, are defined in the referenced sustainability standards and are not meant to correspond to the concept of materiality under the U.S. securities laws and/or disclosures required by the U.S. Securities and Exchange Commission.