PRESERVE NATURE
Promote biodiversity, address critical water challenges, ensure no conversion of natural ecosystems, and halt deforestation in both our tobacco and pulp and paper supply chains.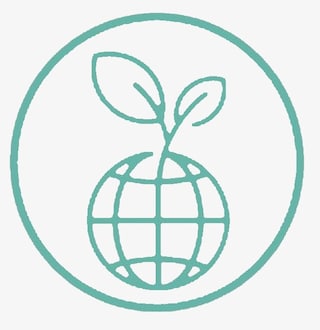 Key performance indicators to track our progress

Learn more about PMI's Sustainability Index in our Integrated Report 2022. See the full performance metrics and related footnotes here.
The right thing to do
We collectively depend on soil, land, forests, and water, which provide ecosystem services critical to human existence.
Read more
The business case
As a business with an agricultural supply chain, it is paramount that we take needed steps to protect and preserve the ecosystems where we operate.
read more
Looking ahead
PMI's strategy on biodiversity and water consolidates existing targets and actions to address impacts of our business on nature, while also updating our directional ambition for 2033 and expressing longer-term goals for 2050. As a global player with a diversified value chain, we recognize the role we can play in taking actions to halt biodiversity losses and are committed to contribute to a nature-positive future in line with the Post-2020 Global Biodiversity Framework.
In 2023, we plan to update our company's Environmental Commitment to reflect latest developments in our work and our newly established nature-related ambitions. We will also continue aligning our work with relevant updates on international methodologies, such as the Science-Based Targets for Nature (SBTN) and the guidance from the SBTi to set Forest, Land, and Agriculture (FLAG) science-based targets, and share best practices with others by participating in relevant forums and working groups.
Scott Coutts, Senior Vice President, Operations
Considering the substantial impact that agriculture has on nature, our tobacco-related environmental programs are critical to our aspiration to preserving nature. In 2023, we will remain committed to progress against our deforestation-free supply chain ambition, foster the application of our Good Agricultural Practices governing the production of our tobacco, promote water stewardship and the efficient usage of natural resources, and ultimately contribute to the Science-Based Targets for Nature (SBTN) that we will set to guide our roadmap to reducing our environmental impacts.
Pedro Braga, Vice President, Global Technical Operations
With our new nature-related ambition as a compass, we are committed to rigorously look at and address the most relevant pressures on nature generated by our operations and value chain, with a focus on ecosystem use and use change.
As part of our climate strategy and accounting for synergies with our nature protection ambition, we will continue to identify and invest in nature-based solutions that focus on protecting nature by avoiding deforestation, improving nature through community projects, and fostering natural ecosystems beyond forests.
We are on track to achieving a deforestation-free supply chain and are committed to accelerating our afforestation and reforestation efforts in the years to come to contribute to our no net loss ambitions. Moving forward, we intend to extend our water stewardship efforts in our non-tobacco supply chain, and notably across our supply of electronics, paper and pulp-based materials, and other agricultural products. We plan to work collaboratively with suppliers and key stakeholders to drive water circularity and resilience, starting with priority areas in our supply chain. This entails, as the first step, expanding our water risk assessment process within the coming years to cover the most relevant categories of materials. We will then fine-tune a detailed roadmap to 2033 by integrating water stewardship milestones, including specific targets, and fully developing the interlinks with other areas of environmental sustainability such as biodiversity protection and waste management. Meanwhile, we will continue certifying our manufacturing sites to the Alliance for Water Stewardship standard, prioritizing our efforts based on production volume and type, water consumption, and internal capacity.
Mimi Kurniawan, Vice President, Operations Sustainability
This online content about our Integrated Report should be read in conjunction with PMI's Integrated Report 2022. Unless otherwise indicated, the data contained herein cover our operations worldwide for the full calendar year 2022 or reflect the status as of December 31, 2022. Where not specified, data comes from PMI financials, non-financials, or estimates. Unless explicitly stated, the data, information, and aspirations referenced do not incorporate PMI's Vectura Fertin Pharma business (consolidating the 2021 acquisitions of wellness and healthcare companies Fertin Pharma A/S, Vectura Group plc., and OtiTopic, Inc.), nor the late 2022 acquisition of Swedish Match AB. Please also refer to 'This report at a glance' on page 2 of the Integrated Report 2022 for more information. Aspirational targets and goals do not constitute financial projections, and achievement of future results is subject to risks, uncertainties and inaccurate assumptions, as outlined in our forward-looking and cautionary statements on page 214. In the Integrated Report 2022 and in related communications, the terms "materiality," "material," and similar terms, when used in the context of economic, environmental, and social topics, are defined in the referenced sustainability standards and are not meant to correspond to the concept of materiality under the U.S. securities laws and/or disclosures required by the U.S. Securities and Exchange Commission.