PURPOSEFULLY PHASE OUT CIGARETTES
Our efforts have led to a continued rapid increase in the proportion of our total net revenues represented by smoke-free products, reaching 32.1 percent in 2022.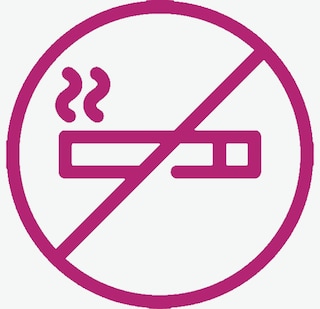 Key performance indicators to track our progress

Learn more about PMI's Sustainability Index in our Integrated Report 2022. See the full performance metrics and related footnotes here.
THE RIGHT THING TO DO
Our aim is not only to make our company smoke-free, but to make cigarettes obsolete. To achieve this, we will continue to responsibly and coherently sell cigarettes, taking a consistent, disciplined, and steadfast approach to one day completely leaving them behind.
Read more
THE BUSINESS CASE
Despite being well on our way to delivering a smoke-free future, we still have some distance to travel, as our combustible tobacco product business still represents the majority of our revenues.
Read more
Looking ahead
While cigarette sales today remain the largest part of PMI's business in most countries, this is changing rapidly. PMI is actively accelerating the decline in cigarette smoking beyond what traditional tobacco control measures can achieve alone. Our stakeholders, who are fundamental both to achieving our purpose and to determining the pace of our progress, will be affected in different ways by our company's transformation. We will seek to engage and collaborate with all of them in an inclusive manner to speed our transformation while mitigating negative consequences.
Jacek Olczak, Chief Executive Officer
Industry disruption only looks easy in hindsight. At present, we are in mid-stride: with one foot in our past, operating in a fiercely competitive legacy cigarette business, and one foot in our bold future, building an entirely novel and improved category of products. We recognize the magnitude of the challenge and remain committed to continuing to lead, tracking progress, and reporting on it transparently to ensure that cigarettes become obsolete as soon as possible.
Emmanuel Babeau, Chief Financial Officer
Cigarettes continue to represent a sizeable portion of our volumes and an opportunity to engage with adult smokers around better alternatives than smoking. We are committed to selling them responsibly while transitioning to smoke-free products. We will continue implementing our youth access prevention efforts globally and investigate ways of strengthening their enforcement.
Werner Barth, President, Combustibles Category and Global Combustibles Marketing
This online content about our Integrated Report should be read in conjunction with PMI's Integrated Report 2022. Unless otherwise indicated, the data contained herein cover our operations worldwide for the full calendar year 2022 or reflect the status as of December 31, 2022. Where not specified, data comes from PMI financials, non-financials, or estimates. Unless explicitly stated, the data, information, and aspirations referenced do not incorporate PMI's Vectura Fertin Pharma business (consolidating the 2021 acquisitions of wellness and healthcare companies Fertin Pharma A/S, Vectura Group plc., and OtiTopic, Inc.), nor the late 2022 acquisition of Swedish Match AB. Please also refer to 'This report at a glance' on page 2 of the Integrated Report 2022 for more information. Aspirational targets and goals do not constitute financial projections, and achievement of future results is subject to risks, uncertainties and inaccurate assumptions, as outlined in our forward-looking and cautionary statements on page 214. In the Integrated Report 2022 and in related communications, the terms "materiality," "material," and similar terms, when used in the context of economic, environmental, and social topics, are defined in the referenced sustainability standards and are not meant to correspond to the concept of materiality under the U.S. securities laws and/or disclosures required by the U.S. Securities and Exchange Commission.