Farmers, workers, and families living and working on the farms in in PMI's tobacco supply chain are among those whose human rights are most affected by our business. Much tobacco leaf is grown on small farms in low- and medium-income countries, and human rights issues such as child labor, subpar wages, and poor working conditions are identified risks in the sector.

PMI is aware of its responsibility to respect the human rights of the many people who produce tobacco for us. We therefore established our Agricultural Labor Practices (ALP) program in 2011. It has been a key focus for PMI for the past decade, and we have learned much about how to identify and address potential human rights issues resulting from tobacco production. Over the years, the program has been continuously refined and strengthened, and today we apply innovative and integrated solutions to systemic issues, while fully engaging with suppliers, farmers, and local communities.
Zero child labor
in our tobacco supply chain by 2025
100%
of tobacco farmers achieving a living income by 2025
100%
of contracted farmers supplying tobacco to PMI to have basic water access by 2025 and access to basic sanitation and hygiene by 2030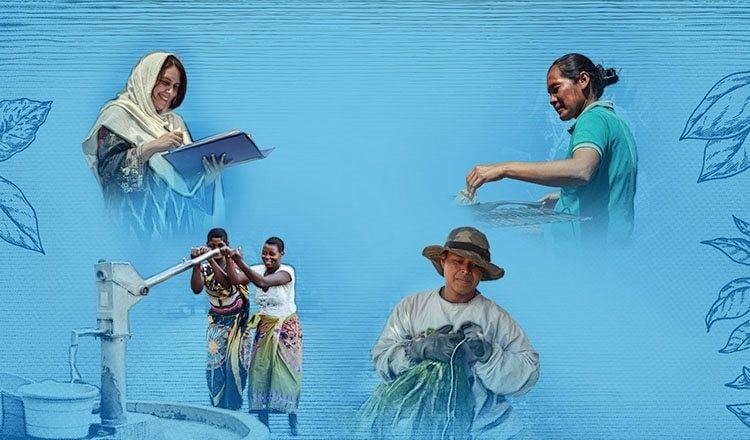 Empowering women in agriculture

Agriculture is a sector in which women are frequently faced with employment segmentation and gender gaps in earnings. This can lead to a lack of financial inclusion, and poor access to credit, training opportunities, or technical support.

PMI addresses these challenges by putting women involved in its tobacco supply chain—including farmers, workers, spouses and daughters—at the heart of its work to ensure safe and fair working conditions for all those involved in tobacco farms.
discover more
Massimo Andolina
Senior Vice President Operations, PMI
Shawn MacDonald
CEO, Verité
Laurence Ruffieux
Director Operations Sustainability, PMI
Pedro Braga
Vice President, Leaf, PMI
Sedef Mayda
Manager Social Sustainability, EU&EEMA, PMI
Jon Heinrichs
Program Manager, Control Union
"This program enables us to identify and monitor areas where we can proactively address the needs of these communities, particularly in the areas of labor rights and other occupational risks."
"Our collaboration with PMI has been a strategic partnership in the true sense, characterized by a deep shared sense of purpose and a consistent practice of engaging with each other rigorously and honestly."
"I feel honored to celebrate this 10-year anniversary of the ALP program. Its success is the result of collaboration, passion, and hard work of the many people involved: PMI employees, suppliers, field technicians, farmers, and local and global partners. We are playing a key role in improving the livelihoods and well-being of families and farming communities around the world. We are aiming at a radical, long-term, impactful change."
"Since the start of Step Change, we have solidified the approach and identified critical enablers to address the root causes of social issues in our tobacco supply chain. Improving the livelihoods of our contracted tobacco farmers is instrumental in preventing labor abuses. Accordingly, we deploy initiatives to improve income levels for our contracted farmers, support women in taking an active role in their households and communities, and ensure access to clean water, sanitation, and hygiene."
"With the Step Change, we introduced in Turkey—as in other priority markets—the external verification. This brings us new insights for the ALP program. Learning from the EV results, we introduced new practices such as strengthened community engagements, additional checkpoints, enhanced supervisory controls, rotation of field technicians' monitoring area, and targeted training. We now feel more confident that we are capturing the reality on the ground."
"Control Union would like to congratulate PMI on the 10th anniversary of the ALP program. We are proud to have contributed to establishing transparency and in-depth insights via our independent ALP assessments. Together with our local teams, we have seen the program prove to be impactful in challenging contexts and achieving to take into account local realities of tobacco-farming communities. It is inspiring to see that over the past decade the program has matured and became a leading example in the industry. We are looking forward to continuing the journey of increasing positive impact in the coming years."
10.12.2021
PMI ALP Anniversary Report
download