Philip Morris International recognized suppliers supporting its transformation through commitments to sustainability, value creation, and innovation.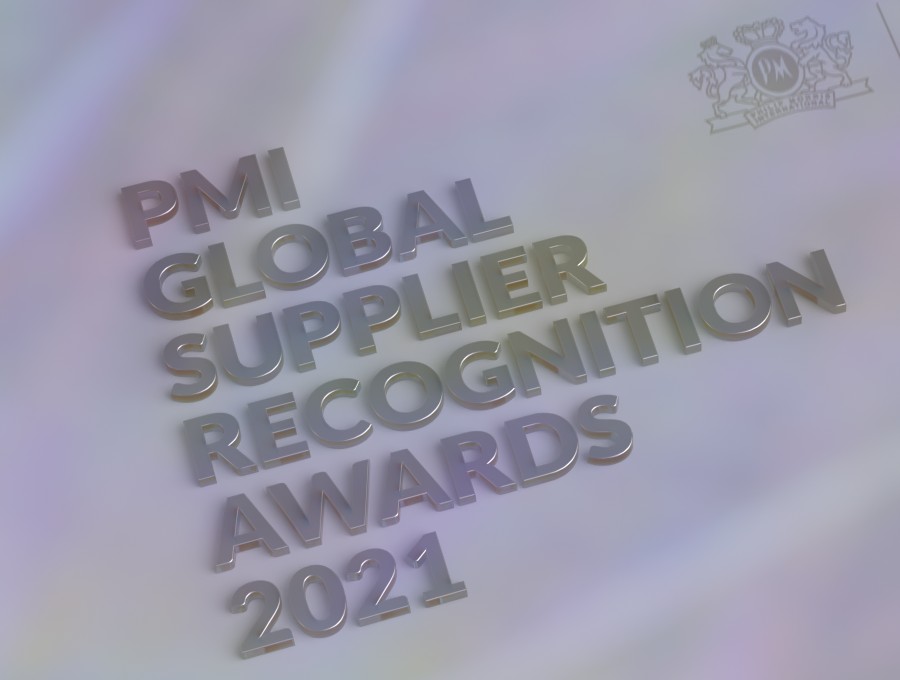 Phillip Morris International (PMI) has honored several of its suppliers with awards in recognition of their commitment to sustainability, value creation, and innovation.
The company is fortunate to work with suppliers that reflect its own ethos, and are willing to collaborate to overcome challenges.
The scale of PMI's smoke-free transformation is only possible with the support of its suppliers.
"PMI is known to foster strong and long-lasting relationships, working closely to bring forth innovation, solve business challenges, and join forces to ensure success every step of the way," said Hafed Belhadj, Chief Procurement Officer for PMI.
"We genuinely value all the work that is delivered together. And with the support of our suppliers, we will continue to be successful in creating a smoke-free future."

Sustainability Award
Sustainability is a fundamental aspect of PMI's smoke-free vision and the company recently publicized its commitments to bringing forward its targets to help address climate change.
Presenting the Sustainability Award Jennifer Motles, Chief Sustainability Officer, PMI, said: "No company in the world can expect to survive and thrive without being conscious of the role they play in society. Sustainability is also an opportunity for innovation, growth and long-term value creation."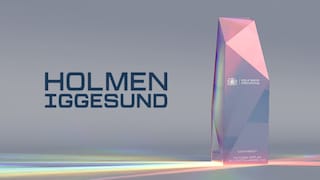 Many of the company's suppliers are committed to a sustainable future, but it is Holmen Iggesund that was chosen as the 2021 recipient of this award.
Holmen Iggesund is Europe's third-largest manufacturer of high-quality virgin fiber paperboard. It only sources pulp from countries with a low risk of deforestation and which can provide Certificates of Conformity. Holmen Iggesund has made a significant contribution to the implementation of PMI's zero-deforestation manifesto.

Value Creation Award
Value creation is vital aspect of PMI's transformation, reflected in the recent publication of its Business Transformation-Linked Financing Framework.
This award recognizes a supplier that embodies PMI's values and actively contributes to its transformation by finding improvement opportunities, solving challenges, and joining forces to achieve success.
Presenting this award, Massimo Andolina, Senior Vice President Operations, PMI, said: "We cannot achieve our business objectives, and the vision we have for our company, by ourselves. We do it together with our partners who share our values, our vision, and our objectives. Our suppliers are not only suppliers to us, they are also agents of change."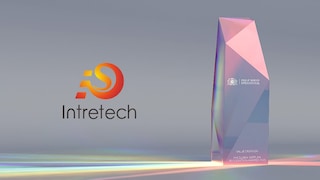 Intretech, an electronics supplier for PMI, is the 2021 recipient of this award. The company designs, produces, and sells intelligent control components and consumer electronic products.
By developing an intelligent manufacturing system based on information interconnection and automation using its own innovative version of the ODM model, Intretech meets the needs of collaborative development, customization service, and flexible production.

Innovation Award
PMI's transformation is built on scientific innovation, and this award is especially significant to the company's vision.
To generate a strong pipeline of smoke-free products PMI needs to build a community of suppliers who can develop innovative products and deliver cutting edge ideas.
Presenting the Innovation Award, Dr. Moira Gilchrist, Vice President Strategic and Scientific Communications, said: "In this moment of significant global challenges, we have witnessed the incredible power of science to find solutions, to expand the frontiers of human knowledge, and to change our lives for better. And this is exactly what science has enabled PMI to do. We're now on a path to one day replace cigarettes with science-based, smoke-free alternatives that are a better choice for those who would otherwise continue smoking."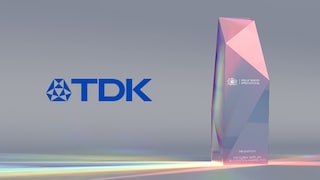 TDK is the 2021 recipient of this award, after demonstrating a proven commitment to bringing new ideas to PMI, helping the company obtain a business advantage and meet its current and future business needs.
The company provides electronic solutions for the smart society built on a foundation of material sciences. TDK welcomes societal transformation by remaining at the forefront of technological evolution. Its comprehensive, innovation-driven portfolio features passive components, sensors and sensor systems, power supplies and energy devices, and magnetic heads.
TDK has worked with PMI on its smoke-free products, contributing to developing revolutionary technology while helping PMI stay ahead in the leadership of this category.

Chief Procurement Officer's (CPO) and Special Awards
The Mediterranean Shipping Company (MSC) were recipients of the 2021 CPO Award which is given in recognition of an exceptional partnership. MSC is a world leader in global container shipping and has partnered with PMI for around 30 years.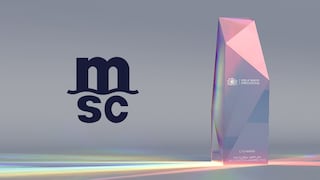 Building long-lasting relationships
MANE, a global flavor house, also received a Special Award recognizing more than 15 years of working with PMI. Over that time, PMI and MANE have established an open, transparent collaboration that has led to success for both and laid the foundations to overcome challenges that were faced together.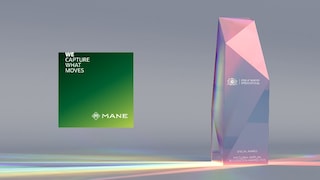 PMI's Chief Procurement Officer Hafed Belhadj closed the awards ceremony by emphasizing the value the company places on long-lasting relationships. "With your support," he said, "PMI will continue to lead the world to a smoke-free future."