One positive to emerge from the COVID-19 pandemic is the way in which companies have increased focus on those with both visible and invisible disabilities, ensuring they have a sense of belonging and psychological safety at work.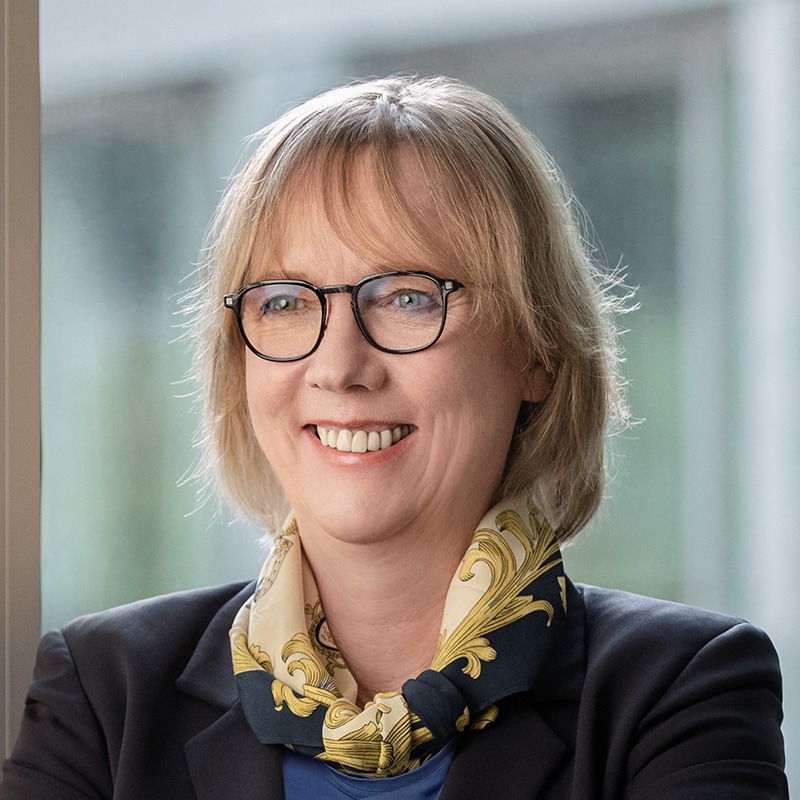 Written by
Silke Muenster, Chief Diversity Officer, Philip Morris International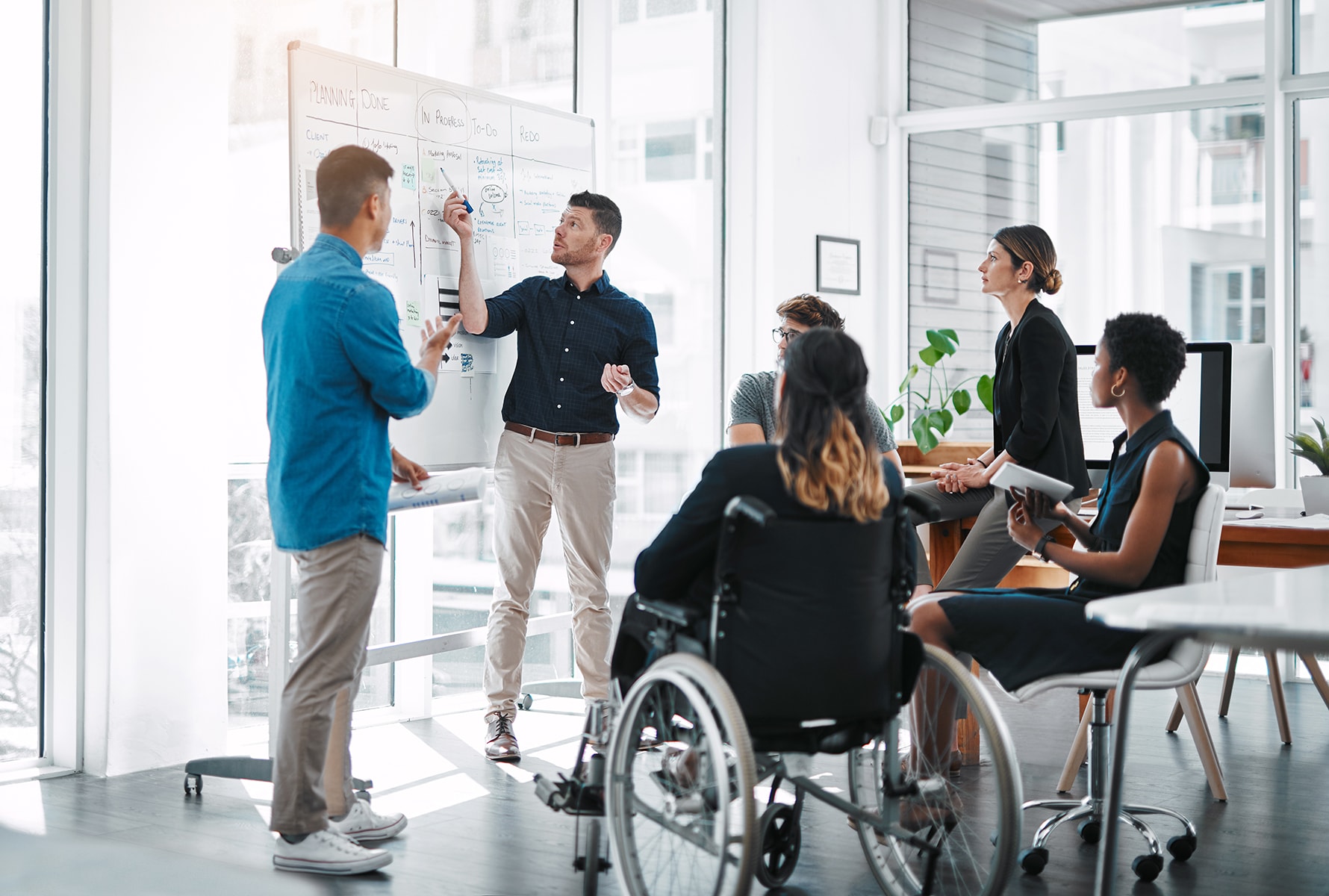 For all of us, 2020 was a year unlike any other. For me—as for everyone else—it was a challenging time for obvious reasons, but it was also the year that I became PMI's first Chief Diversity Officer.
Plans were already underway for me to take up the newly created position before the outbreak of COVID-19, so PMI was already taking steps to prioritize inclusion and diversity (I&D) on its business agenda. Yet the timing—in March, as lockdowns were introduced in many parts of the world—meant that the focus on I&D intensified.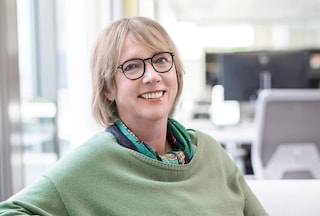 Bringing hidden disabilities into the open
In some respects, 2020 was the year of making the invisible visible. To me, that is the essence of making diversity and inclusion a priority.
What was invisible (or ignored) before has been brought to the fore. This includes conscious or unconscious bias and its negative impacts, and the daily struggles endured by many due to disabilities, or any other dimension of their identity. The onus is upon each of us to take steps to understand and respect our collective differences, to help right wrongs, and to forge a fairer, more inclusive workplace and society for everyone.
This includes more than one billion people with disabilities worldwide, a significant number of whom are living with a hidden or "invisible" disability condition. Disability ranges from mild to severe, and includes physical, sensory, and cognitive disabilities—hearing or sight loss, loss of limbs and paralysis, dyslexia, learning difficulties, autism, and depression, to name but a few. Disability is about all of us, because almost every one of us will experience disability within our lifetime. Disability does not discriminate.
Advancing disability inclusion at PMI
At PMI, we're committed to creating an inclusive, nurturing environment for those with all disabilities. And we're making significant progress. Last year, our then-CEO, André Calantzopoulos, joined the Valuable 500—a global CEO initiative committed to advancing disability inclusion in the workplace.
I am proud that we have made a public commitment to action, sending a clear signal that PMI is strengthening its focus on disability inclusion, and making it a priority on our business agenda.
We need to challenge the stereotype that disability is binary: able versus not able. Disability absolutely does not mean lower performance at work. On the contrary, ability reveals itself in innumerable ways when we open our minds and foster it, and provide the necessary environment.
And, to cite Caroline Casey, founder and CEO of The Valuable 500: "Where businesses go, society will follow." That is why we must make it our business to ensure that disability inclusion is an intentional, integrated part of our strategy to create a more inclusive, sustainable workplace and society.
Throughout this unprecedented pandemic, businesses across the world have been doubling down to boost belonging, anchored around the belief that this work must begin on the inside.
By creating spaces of psychological safety across organizations, diverse communities of like-minded employees can connect, converse, and learn from each other.
This helps to enhance our collective understanding of humanity and of our differences as we strive to unlock and enhance a shared joy of belonging within our corporate cultures.
For me, an inclusive approach offers the pathway to success—by making the invisible visible, and providing opportunities for all to contribute, develop, and reach their full potential in a society that serves everyone.
Companies advancing their efforts
Many companies have stepped up to the plate to take action. To name but a few, T-Mobile created employee resource groups (ERGs) as an early step in its inclusion efforts, while AMC Networks named its first Chief Diversity Officer, and Campbell Soup Co. created the new role of Chief Culture Officer. Meanwhile, Unilever is piloting a four-day working week program in New Zealand, and Standard Chartered has announced flexible working options for its 85,000 workforce.
I'm proud to share that PMI has also risen to the challenge, with the launch of a number of global ERGs, as well as other meaningful company-wide initiatives, including joining the Valuable 500.
We have announced more inclusive minimum global parental leave principles, which apply to all employees, regardless of gender or sexual orientation, and regardless of whether they become parents through birth, adoption, or surrogacy.
We also announced plans to introduce more flexible working worldwide for our employees once COVID-19 restrictions are lifted—another important step in building a more inclusive workplace for women and men who want to have a rewarding career and family life, or who have other personal commitments.
Creating a world where nobody is left behind
The sum of these efforts can make a big impact in fostering a modern, progressive workplace on our journey toward greater inclusivity at PMI.
This not only helps us meet the needs of our people, but also helps us to stay focused on the evolving needs of our diverse adult consumer base.
I believe we can reset our world so that no one is left behind. For me, an inclusive approach offers the pathway to success—by making the invisible visible, and providing opportunities for all to contribute, develop, and reach their full potential in a society that serves everyone.
This is not just the right thing to do—it's essential if we are to deliver on our mission to create a smoke-free future, and is a fundamental element in driving inclusive, sustainable growth.