To all our stakeholders
PMI manufactures nicotine containing products that are made of, or derived from, tobacco. Altough the vast majority of our sales is still in combustible products, mainly cigarettes, we are seeking to completely replace these by non-combustible, smoke-free products, which are a better alternative for the health of those consumers who would otherwise continue smoking.
Since we announced our vision to deliver a smoke-free future in 2016, our annual combustible product shipment volume declined by 114 billion units. Almost half of this decline can be attributed to our own efforts, complementing government measures to prevent smoking initiation and encourage cessation, as we actively and purposefully switched many smokers who would otherwise have continued smoking cigarettes to our smoke-free alternatives. The increase in our smoke-free product shipment volume by 52 billion units over the same time period is a testament to this massive business transformation.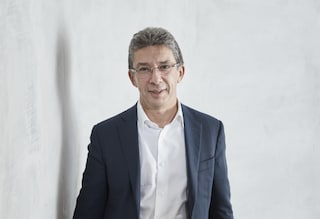 The business case for our strategy is clear: We were able to gain overall market share in the nicotine-containing products market and deliver strong financial results in 2019. We generated an adjusted operating income of USD 11.8 billion, an increase of 11.2 percent on a currency-neutral like-for- like basis versus the prior year. This was driven by growth in smoke-free product users and sales volume, price increases of combustible products, coupled with the favorable impact of our cost-saving initiatives and increasing leverage of existing smoke-free product infrastructure.
We also improved our performance in a number of environmental, social, and governance (ESG) related areas, while strengthening our sustainability strategy, and setting new and ambitious targets for our most material sustainability topics. For example, PMI continues to demonstrate leadership in addressing climate change. We ranked on CDP's A Lists for climate and water security, achieved A- for forest disclosure, and featured on CDP's Supplier Engagement Leaderboard once more.
We have set the target to become carbon-neutral as a company by 2030, and by 2050 including the whole value chain. We also aim to reduce our absolute emissions consistent with a 1.5-degree global warming scenario.
Another ambitious and new environmental target relates to plastic and post-consumer waste, specifically the litter caused by cigarette butts. We have developed and are implementing comprehensive plans to achieve a 50 percent reduction of the plastic litter from our products by 2025.
Regarding social impact, I would like to highlight the importance we place on guarding against youth initiation and youth use of nicotine-containing products. All of our markets have been tasked to further enforce and modernize youth access prevention programs. Moreover, it is our priority to ensure that by 2023, at the latest, our full portfolio of electronic smoke-free devices will be equipped with age-verification technology.
I recognize that we still need to make meaningful progress with regard to diversity, equality, and inclusion. We are proud to be the first multinational company to achieve the Global EQUAL-SALARY certification in March 2019. More recently, I appointed a Chief Diversity Officer, reporting directly to me, to push harder toward creating a more inclusive and diverse workplace.
Replacing cigarettes with less harmful alternatives is at the very core of our corporate strategy and sits atop our sustainability priorities.
These are all important developments, but it is equally clear to all of us at PMI that the biggest positive impact our company can have on society is to replace cigarettes with less harmful alternatives. This is at the very core of our corporate strategy and sits atop our sustainability priorities. Our aspirational target set three years ago is that by 2025, at least 40 million adult consumers will have stopped smoking and switched to our smoke-free products. I am convinced that it is possible to completely end cigarette sales in many countries within 10 to 15 years, but for that to happen, manufacturers and governments need to work in the same direction.
People all over the world believe that CEOs manage companies for the short term because of a single-minded focus on shareholders. To address this, academics, think tanks, corporate leaders, and NGOs have started talking about how to reform the capitalist system so that it works for everyone. In August 2019, the Business Roundtable issued a statement signed by 181 CEOs who committed to focusing on all stakeholders.
In March 2020, PMI's Board of Directors issued our company's Statement of Purpose, available in this report. It reaffirms that we are disrupting our business from the inside, leading the industry toward a future without cigarettes, while meeting the needs of our stakeholders, and ensuring the long-term viability of our company.
Clarity of purpose is essential for internal alignment; change is tough for well-established companies like ours, with strong business performance over decades. It is natural for employees to continue the behaviors that have led to strong results. Business success, more than failure, presents a big hurdle to a company's transformation, and I devote a large part of my time to ensuring that we have the right organizational capabilities and mindset.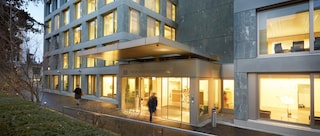 Since the launch of our smoke-free product IQOS, we have made enormous progress in terms of organizational capabilities, know-how, the integration of sustainability in the way we operate, and in our business results. To accelerate our progress, we must further enhance our ability to stay at the forefront of consumer centricity, technology, science, and innovation – to build on PMI's unique scientific capabilities and outline the company's strategy for new products and services that go beyond tobacco and nicotine.
We continue to deal with skeptical stakeholders: international organizations, NGOs, media, and academics, who doubt that harm reduction through smoke-free alternatives is sound public health policy or argue that our purpose-driven strategy is nothing more than window dressing. Harm reduction is an accepted approach in many areas of life: from reducing salt and sugar contents in food and drinks to lowering carbon emissions by switching to electric cars. The alternatives are rarely without health risk or environmental impact, but product improvements are always welcomed when they are scientifically substantiated. I feel strongly that people who smoke cigarettes, the most harmful nicotine-containing product, should not be denied the opportunity to switch to better alternatives. We will therefore not give up and will continue to proactively engage with such critics, explaining what we are trying to achieve. Listening closely and showing that our company takes criticism seriously is an essential part of our transformation.
To accelerate our progress, we must further enhance our ability to stay at the forefront of consumer centricity, technology, science, and innovation.
Sustainability strategy is corporate strategy, and ESG issues are business issues. This is what we want to emphasize with this publication – our first integrated report. I hope it gives you a better insight into PMI, the challenges that we face, and the progress we have made since announcing our smoke-free vision in 2016.
I cordially invite you to respond, challenge, and most of all, work with us as we remain focused on making our business one with a sustainable purpose.
André Calantzopoulos
Chief Executive Officer*


*André Calantzopouplos was speaking in his role as CEO at the time. On May 5, 2021, Jacek Olczak succeeded Mr. Calantzopoulos as CEO, and Mr. Calantzopoulos became Executive Chairman of the Board.
This online supplement to our integrated report should be read in conjunction with PMI's Integrated Report 2019. The information and data presented in this online supplement cover the 2019 calendar year or reflect status at December 31, 2019, worldwide, unless otherwise indicated. Where not specified, data come from PMI estimates. See About this online supplement for more information. Aspirational targets and goals do not constitute financial projections, and achievement of future results is subject to risks, uncertainties and inaccurate assumptions, as outlined in our forward-looking and cautionary statements.