As a community stakeholder, businesses can play a vital role in empowering people and organizations. Partnering with local groups to address social and economic challenges contributes to the success of the business.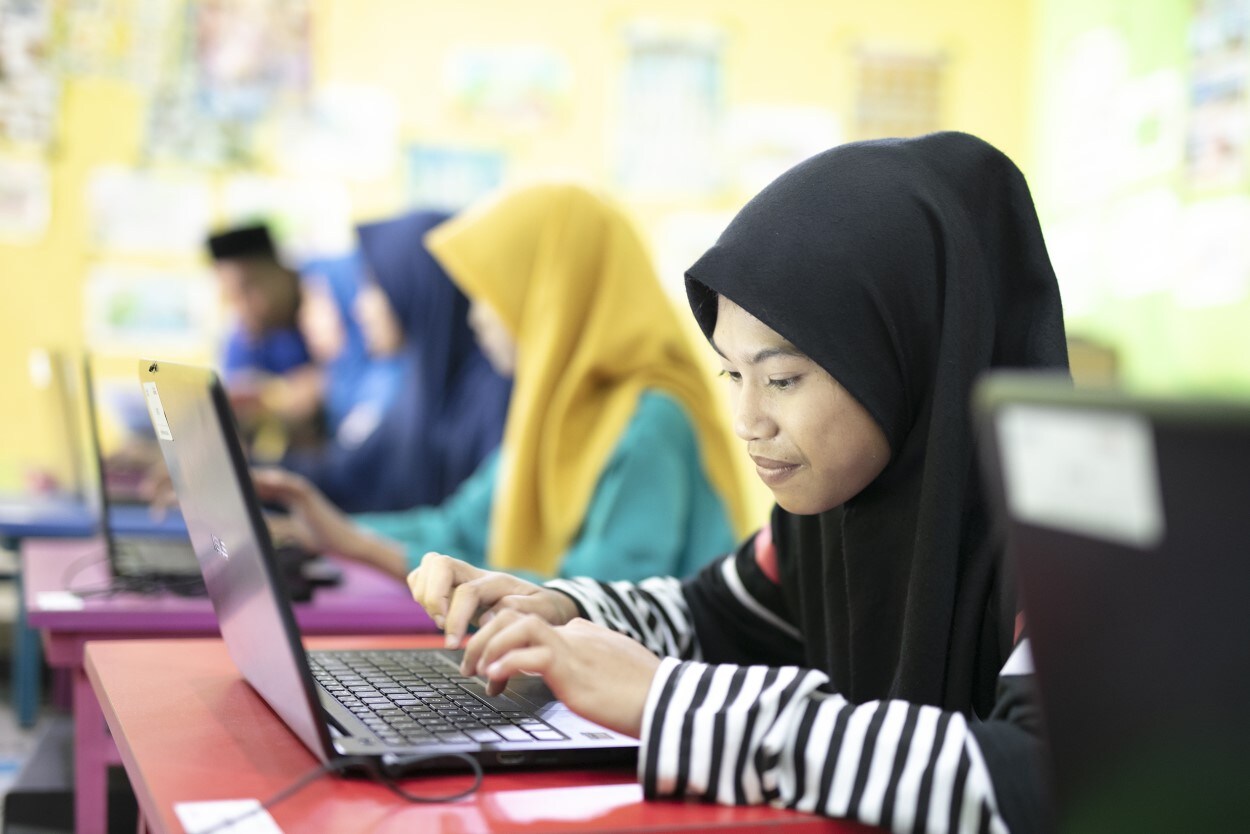 Topic description
For PMI, supporting the communities in which we operate primarily means contributing to local development through community investments, charitable contributions, and employee volunteerism.
Why it is important to us and our stakeholders
Done right, community support enables or accelerates projects that meet local needs. In addition to bolstering our social license to operate, sound community support can help to resolve socio-economic or environmental issues associated with our value chain. Providing opportunities for our employees to make a positive impact on their local communities also strengthens their relationship with the company and contributes to their overall well-being.


Achieving our aims
We value our relations with the communities in which we operate, and we are committed to supporting community work that addresses local, social, and environmental challenges.
PMI's Chief Sustainability Officer oversees our community support strategy. In 2019, we evolved our Social Contributions policy approach to make it more decentralized, providing greater flexibility and autonomy for affiliates to decide on the community projects that will best meet local needs. We also clarified the distinction between charitable donations and community investments.
Community investments help manage social and environmental impacts associated with our value chain. They are currently focused on two main priorities: sustainable tobacco livelihoods and clean neighborhoods (targeting littering).
Charitable donations, in contrast, are not linked to impacts along our value chain and are made to enhance the overall quality of life in the communities where we operate. They are locally managed by our affiliates to address local priorities and include disaster relief efforts.
Our employee volunteering efforts are cross-cutting across a wide range of aspects of our community support work.
We measure our community support in line with the framework of the London Benchmarking Group (LBG), an internationally recognized global reference for measuring and managing corporate community investment. We have revised our Social Contributions Policy and measurement approaches to be in accordance with LBG guidance.
The Foundation for a Smoke-Free World
In 2017, we announced our support of the Foundation for a Smoke-Free World. The foundation holds U.S. nonprofit status and is an independent body governed by its own independent board of directors. The foundation's role, as set out in its corporate charter, includes funding research into the field of tobacco harm reduction, encouraging measures that reduce the harm caused by smoking, and assessing the effect of reduced cigarette consumption on the industry value chain.


Progress in 2019
Community investments
The investments we made in 2019 contributed to socio-economic improvements and included educational programs, women's empowerment initiatives, and anti-littering campaigns focusing either on sustainable tobacco livelihoods or clean neighborhoods (targeting littering). In total during the year, we ran 25 projects with 22 partners over 17 countries, directly reaching over 89,000 beneficiaries.

Tobacco-growing livelihoods
There is clear alignment between investment in tobacco farming community livelihoods and PMI's business. In some of the communities from which we source tobacco, issues such as poverty and limited access to education are at the heart of problems such as child labor and other unacceptable labor practices. As a complement to our ALP program, sustainably investing in community projects helps address issues requiring a wider and more collaborative approach.

Our community investments in tobacco sourcing regions align with SDG 8 (decent work and economic growth), as well as with our 2025 sustainability strategy. The projects supported cover a wide range of activities, such as schooling assistance for the children of tobacco farmers and farmworkers, after-school activities, and training for women and broader community members. In 2019, as a result of our projects:
>23,100 community members participated in child labor awareness activities

>19,700 children had improved access to education

>3,800 beneficiaries gained new skills or the means to improve farm practices

>580 beneficiaries improved their financial condition

>1,150 farmers experienced a direct positive impact on their quality of life
Thailand community investments
In Thailand, we have been working with a civil society organization – the Population and Community Development Association – since 2012 to provide better access to education, promote local economic development, and empower women in tobacco-growing families. Through these efforts, our affiliate in Thailand has become a recognized and valued partner by farmers, leaf suppliers, and local authorities. In 2019, we commissioned a qualitative and quantitative analysis of this program, which showed a significant positive impact and an overall increase in farmers' quality of life. Highlights of our activities:
We run this program to help female farmers build their skills, gain confidence, and increase their incomes. Among the 500 participating farmers, we have seen an average household revenue increase of 34 percent and a clear uplift in leadership skills and empowerment.
The aim is to reduce the risk of child labor by providing additional educational and socialization opportunities for children. The program achieved a high level of satisfaction among participating children, and no cases of child labor were identified during the program's implementation.
Since 2012, we have provided 19,000 scholarships in 17 provinces to improve access to education. Parents use the grants to reduce educational costs (school uniforms, daily allowances, tuition fees) and expressed a high level of satisfaction with this program.
Clean neighborhoods
Another priority for us is the promotion of clean neighborhoods. Such community investments align with both SDG 12 (sustainable consumption and production patterns) and our sustainability strategy. In 2019, we introduced this as a priority focus in our Social Contributions policy, in line with the identification of littering prevention as a tier 1 topic in our 2019 sustainability materiality assessment. Working with community stakeholders, we encourage anti-littering behaviors and proper waste management. Given that in 2019 we started to develop anti-littering plans in 64 countries, we expect to see a significant number of our community initiatives focused on this topic.
Charitable donations
Our commitment to the communities around the world in which we operate extends to charitable donations and humanitarian relief. In 2019, we made charitable donations valued at around USD 15 million, supporting 145 projects carried out with 128 partners across 39 countries. Our humanitarian relief efforts amounted to USD 1.2 million. Our 2019 donations varied in scale and focus so as to most appropriately cover local priorities. In line with SDG 4 (quality education), providing or improving access to education has continued to be a common theme across geographies; it represented close to half of our charitable donations spending in 2019. The programs we support have ranged from strengthening competencies and employability for young adults in Argentina to providing scholarships for children raised by foster parents in Japan, technical education for children in economically challenged areas in Egypt, dual professional education for disabled people in Russia, and educational support promoting the integration of migrant families in Germany, among many others. A complete description of all the projects we supported in 2019 can be found on this website.
Humanitarian relief
We also support relief and reconstruction projects in countries affected by natural or man-made disasters and other emergencies. In 2019, PMI and its employees donated a total of USD 567,520 to help Mozambique and Malawi in the wake of Cyclone Idai. In both countries, tobacco growing is an important part of the national economy. There was huge loss of life as a result of the cyclone, as well as significant damage to homes, farms, livelihoods, and public infrastructure. PMI contributed to the Swiss Red Cross and to the Malawi Red Cross to support their aid work in the affected areas. Additionally, PMI's Projects with a Heart raised employee donations, which were used to rebuild three damaged schools in Tete Province and to supply rebuilt schools with desks so children could return as soon as possible.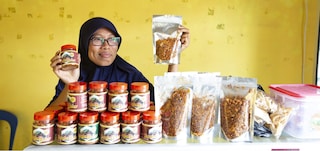 Volunteering
Volunteering is another form of social support. At PMI, it's decentralized and carried out autonomously at the affiliate level. Volunteering varies in sophistication and scale but has benefits both for the individuals assisted and for employee participants, who gain a greater sense of purpose and team-building skills. Moreover, there is often a clear alignment between volunteerism projects and PMI's goals. In 2019, for instance, we initiated a coordinated effort to mobilize our employees across the world for World Cleanup Day and to raise awareness about our company's commitment to combating the littering of our products. The response exceeded our expectations, with 3,962 PMI employees and other volunteers taking part in cleanup efforts in 51 cities in 31 countries. Further information on PMI's anti-littering efforts can be found here.

Our affiliates in Russia are particularly active in creating volunteering opportunities for employees. In 2019, they organized 40 such initiatives, involving over 1,900 employees across the country. Activities included tree planting, clean-ups and landscaping of public places, and support for deaf and blind community members, among others. Overall, our employees in Russia volunteered 9,750 hours to community support projects, of which 4,922 hours were on company time.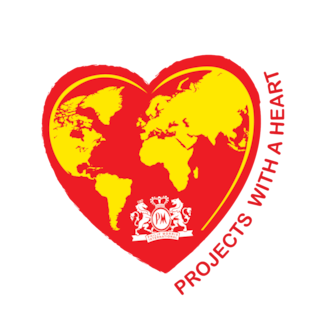 Projects with a Heart – a grassroots employee movement

In 2018, a group of PMI employees created an independent employee donation and volunteering platform, Projects with a Heart (PwH). Tapping into the goodwill of our employees, PwH's vision is "to connect those who need help with those who want to help without anyone in between." Using the PwH digital platform, any PMI employee can submit a project that needs support, volunteer to work on a project someone else submitted, or make a monetary contribution. The implementation of these projects is supported by a growing network of 130 volunteer ambassadors in 42 countries. In 2019, PwH raised over USD 100,000 in employee donations to support more than 100 projects in 32 countries. The scope of projects is diverse, with efforts addressing immediate pressing needs such as access to food, medicines or healthcare, and educational materials. Beyond funding small individual projects, PwH has used its platform to organize global fundraising campaigns among our employees to support disaster relief efforts. In 2019, the platform raised funds to rebuild schools in Mozambique in the wake of Cyclone Idai and to support families affected by flooding in Russia and the earthquake in Albania.


Next steps
We will continue to assess the effectiveness of our new, decentralized social contributions approach. The use of metrics will allow us to track the impacts of our community investments, as well as our other contributions to the UN Sustainable Development Goals.

This online supplement to our integrated report should be read in conjunction with PMI's Integrated Report 2019. The information and data presented in this online supplement cover the 2019 calendar year or reflect status at December 31, 2019, worldwide, unless otherwise indicated. Where not specified, data come from PMI estimates. See About this online supplement for more information. Aspirational targets and goals do not constitute financial projections, and achievement of future results is subject to risks, uncertainties and inaccurate assumptions, as outlined in our forward-looking and cautionary statements.