SEEK NET POSITIVE IMPACT IN WELLNESS AND HEALTHCARE
Leverage scientific and development capabilities to generate at least USD 1 billion in annual net revenues from products in wellness and healthcare.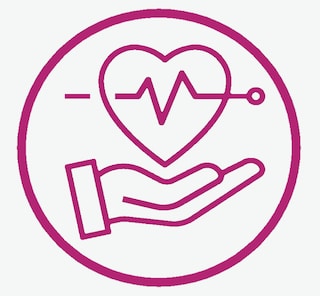 Key performance indicators to track our progress

Learn more about PMI's Sustainability Index in our Integrated Report 2022. See the full performance metrics and related footnotes here.
THE RIGHT THING TO DO
Researching and developing smoke-free alternatives that are scientifically substantiated to be less harmful than cigarettes was the first step in our journey to address our biggest negative externality: the impact of cigarette smoking on health.
Read more
THE BUSINESS CASE
The critical next step in PMI's transformation is leveraging our expertise and capabilities to expand into products beyond tobacco and nicotine as part of a natural evolution into a broader wellness and healthcare business
Read more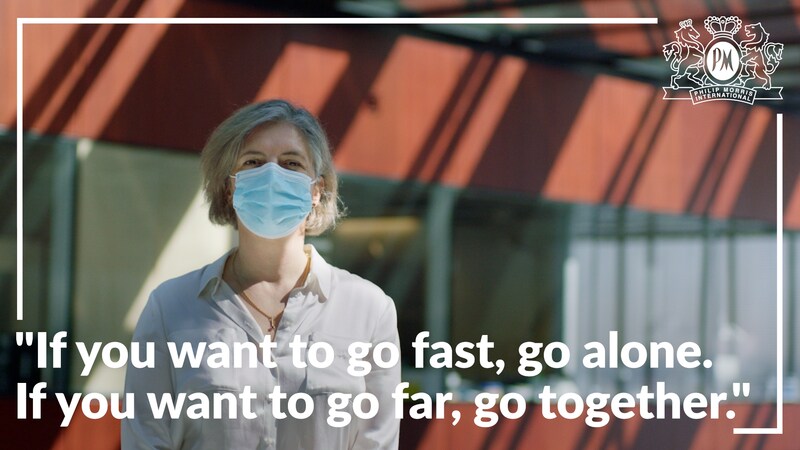 Looking ahead
Vectura Fertin Pharma's aim is to be a leader in the health and wellness space by developing a pipeline of proprietary products that we can commercialize. This is an unprecedented endeavor for our company. It requires once more a shift in mindset, business model, and ways of working. It also means accepting a very different risk profile from an investment perspective, as well as probability of success, and requires us to directly compete with incumbent players that have significant experience and resources.
In 2023, we will continue to drive our technology platforms and CDMO business, so that we can invest in our proprietary pipeline. We will also work with partners to develop new products.
In health, we are focused on products targeting areas of high unmet medical need in two disease areas: cardiovascular and neurology. In the future, we will consider expanding into other areas where we see strategic opportunities.
In wellness, a high growth sector, we are looking to develop high-quality, consumer-appealing products directed at "energy with purpose," helping consumers enhance daily activities such as sleep and work. In 2023, we are focusing our efforts in the U.S. market, where we believe the biggest opportunities lie. We are also developing best-in-class oral formulations of nicotine delivery as nicotine replacement therapy in certain markets, and exploring the opportunity to enter the cannabinoid space for consumer health, an area we believe holds significant potential.
Our ambitions for Vectura Fertin Pharma will evolve as we develop our product portfolio and pipeline. In the immediate term, we must demonstrate our ability to deliver and to bring the first product to market. Ultimately, our goal is to create a sustainable, long-term business, develop products that improve people's lives, and be a strong and successful part of the PMI transformation story.
Jorge Insuasty, Vectura Fertin President and Chief Life Sciences Officer
This online content about our Integrated Report should be read in conjunction with PMI's Integrated Report 2022. Unless otherwise indicated, the data contained herein cover our operations worldwide for the full calendar year 2022 or reflect the status as of December 31, 2022. Where not specified, data comes from PMI financials, non-financials, or estimates. Unless explicitly stated, the data, information, and aspirations referenced do not incorporate PMI's Vectura Fertin Pharma business (consolidating the 2021 acquisitions of wellness and healthcare companies Fertin Pharma A/S, Vectura Group plc., and OtiTopic, Inc.), nor the late 2022 acquisition of Swedish Match AB. Please also refer to 'This report at a glance' on page 2 of the Integrated Report 2022 for more information. Aspirational targets and goals do not constitute financial projections, and achievement of future results is subject to risks, uncertainties and inaccurate assumptions, as outlined in our forward-looking and cautionary statements on page 214. In the Integrated Report 2022 and in related communications, the terms "materiality," "material," and similar terms, when used in the context of economic, environmental, and social topics, are defined in the referenced sustainability standards and are not meant to correspond to the concept of materiality under the U.S. securities laws and/or disclosures required by the U.S. Securities and Exchange Commission.