FOSTER AN EMPOWERED AND INCLUSIVE WORKPLACE
Nurture a more diverse culture that promotes equity and inclusion by providing access to lifelong learning to all our employees, and improving gender and local representation in management globally.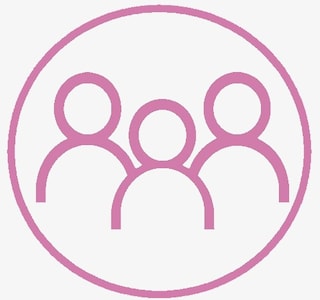 Key performance indicators to track our progress

Learn more about PMI's Sustainability Index in our Integrated Report 2021. See the full performance metrics and related footnotes here.
The right thing to do
Equitable and fair conditions of employment are crucial for societal harmony and well-being, and are central to a sustainable and prosperous future for all.
Read more
The business case
Our long-term business success relies on human capital in the form of the dedication, talent, and passion of our employees.
read more
2021 performance highlights​
100 percent of PMI's employees are paid at or above living wage level
77 collective labor agreements in place in 34 countries, covering 61 percent of PMI's employees
More than 92 percent of employees covered by formal performance reviews
Our target for employee Net Promoter Score (eNPS) of ≥30 achieved for second consecutive year, with 35 in 2021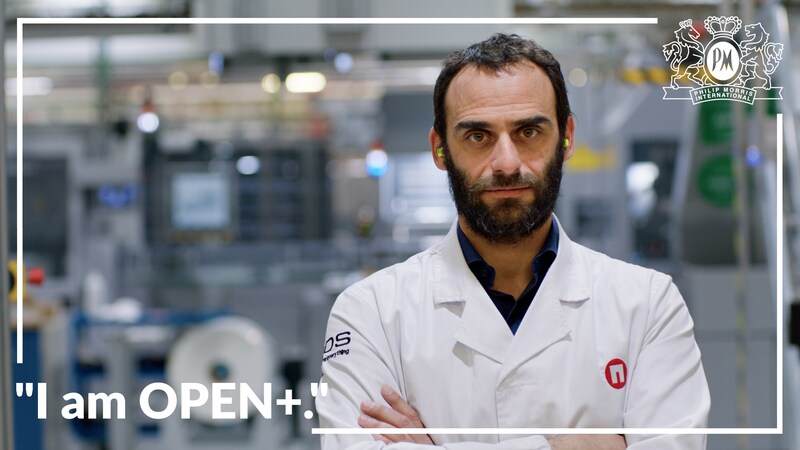 Looking ahead
The health and safety of our employees will remain at the top of our agenda, and we will closely monitor how the pandemic evolves, adjusting our measures as needed and seeking ways to best support our employees. Where conditions allow, we will continue the deployment of SMART WORK, fostering flexibility in where employees work. In parallel, we will seek to formalize our health and safety standards for remote work.
Continued development of our human capital is critical to PMI. In 2022, we plan to revamp our approach to learning to ensure employees get clarity on the capabilities and skills that will both boost their employability and contribute to the success of PMI, and we will work to ensure they have access to training and education in these areas. To that end, we will expand access to our lifelong learning program while seeking to strengthen it by developing tailored approaches to the varied needs within our workforce and offering more guidance and support to employees.
We will continue to foster sound employee and labor relations, maintaining an open dialogue and privileging the proactive involvement and participation of our employees and their representatives in these times of change.
Charles Bendotti, President, Senior Vice President, People & Culture
Building on the learnings gathered throughout 2021, we will continue to strengthen and deploy our employee well-being framework, with a focus globally on mental health. We will also continue to address the stigma associated with mental health and pilot initiatives to improve awareness and help employees develop the skills and confidence to have conversations about it. And we will continue rolling out our parental leave global guidelines, aiming to see them implemented in all markets by the end of 2022.
In 2022, we will set up an Inclusion & Diversity Advisory Council to foster open and constructive dialogue that will inform the development and execution of an integrated I&D strategy and monitor progress. We expect this council to guide our company in establishing meaningful strategies to meet our commitments to enhancing diversity and promoting inclusion—in particular, our new ambitions for 2025 related to gender-balance in management and leadership, as well as an appropriate representation of nationalities within executive management teams.
Meanwhile, we plan to expand many initiatives piloted in 2021, such as our Women in Leadership program, resilience workshops, and our program to increase the representation of women in sales and in senior roles. We also expect to celebrate the achievement of our 2022 target for female representation in managerial positions, and we are committed to fostering a gender-balanced organization as we progress toward our 2025 targets.
Our activities in 2022 will also focus on raising awareness of the importance of psychological safety and a sense of belonging at work through events and campaigns. We will also continue to expand our employee resource groups by supporting our markets in establishing local chapters.
Silke Muenster, Chief Diversity Officer
Protecting the physical and psychological safety and well-being of our employees around the world is a priority for our company. Just as we acted to keep our employees safe during the past two years of the global COVID-19 pandemic, we are now committed to protecting those employees affected by the war in Ukraine.
This commitment starts by helping our Ukrainian colleagues and their families move from the areas hardest hit by the fighting and reach safety; then helping those who can cross the borders to do so, and supporting them outside the country in every way we can: Financially, logistically, and providing for their needs such as healthcare, childcare, food, accommodation and onwards travel.
Our commitment extends to providing critical aid to those who cannot, or who choose not to, leave the country. It also extends to providing continued salary payments to all Ukrainian colleagues, whether they are in Ukraine or not, whether they are working or not, and to providing a package of support measures for the mid- to long-term including salary payments, more stable accommodation, and additional financial, healthcare, childcare, legal and administrative support.
Our commitment and support to Ukrainian people is the commitment and support of our people, who have come together to collect funds, organize shipments of critical goods, offer their homes to host displaced families, and provide psychological support to those in need. At the same time, we are also doing everything we can to support our Russian colleagues, who have been affected by this situation as well. We will not rest, and we will not spare any efforts to help our colleagues affected by this horrible war.
Massimo Andolina, Senior Vice President, Operations
This online content about our Integrated Report should be read in conjunction with PMI's 2021 Integrated Report. The information and data presented here cover the 2021 calendar year or reflect status at December 31, 2021, worldwide, unless otherwise indicated. Where not specified, data come from PMI estimates. Please also refer to 'This report at a glance' on page 5 of the 2021 Integrated Reportfor more information. Aspirational targets and goals do not constitute financial projections, and achievement of future results is subject to risks, uncertainties and inaccurate assumptions, as outlined in our forward-looking and cautionary statements on page 252. In the 2021 Integrated Report and in related communications, the terms "materiality," "material," and similar terms, when used in the context of economic, environmental, and social topics, are defined in the referenced sustainability standards and are not meant to correspond to the concept of materiality under the U.S. securities laws and/or disclosures required by the U.S. Securities and Exchange Commission.