FOSTER AN EMPOWERED AND INCLUSIVE WORKPLACE
Nurture a more diverse culture that promotes equity and inclusion by providing access to lifelong learning to all our employees, and improving gender and local representation in management globally.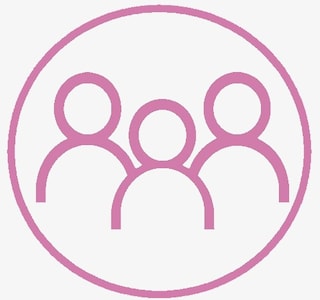 Key performance indicators to track our progress

Learn more about PMI's Sustainability Index in our Integrated Report 2022. See the full performance metrics and related footnotes here.
The right thing to do
Equitable and fair conditions of employment are crucial for societal harmony and well-being, and are central to a sustainable and prosperous future for all.
Read more
The business case
Our long-term business success relies on our people: human capital in the form of our employees' dedication, talent, and passion.
read more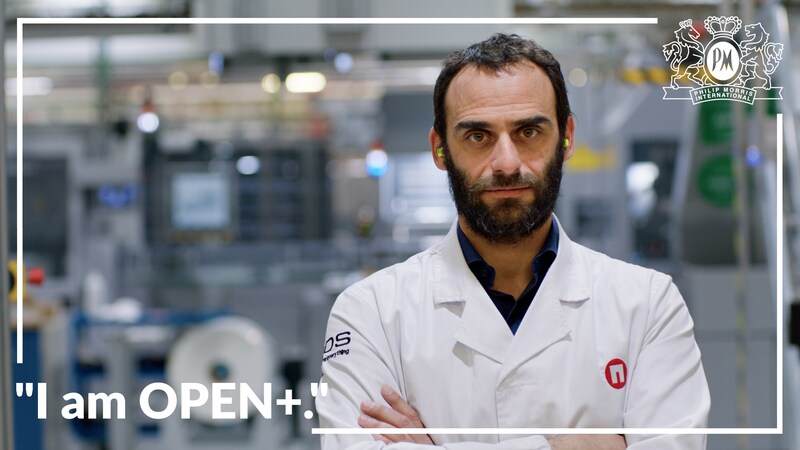 Looking ahead
In 2023, we will utilize insights from our employee listening surveys to drive the formation of our strategy to address key pain points such as workload, reward and recognition, career opportunities, and inter-office projects and work patterns to continue improving our employee experience.
We will move beyond providing access to lifelong learning opportunities by structuring these opportunities for employees to help meet strategic organizational objectives and boost employability.
Human capital development remains core to PMI values and to our long-term success, and as such we will continue evolving our success measures to be more impact-driven. In 2023, we will also initiate actions as necessary to ensure we continue to meet our global living wage commitment to our employees, focusing on at-risk markets.

Charles Bendotti, Senior Vice President, People & Culture
In the coming year, our focus will continue to be growing the feeling of belonging for our employees. We will carry on measuring our progress in this area through our Inclusion Net Promoter Score (iNPS). Throughout the year, we will leverage insights from this score and launch our new, parent-focused employee representation group to improve a sense of belonging among employees. Because we know that fostering an inclusive culture is the only way to really reap the benefits of diversity.
Another focus for us has been improving our employees' well-being, taking into account how living in different areas can impact everyone differently. To address this, we are expanding our well-being champions network globally and will use them to foster discussion and activity across markets and find solutions.
While we have made huge progress in the last few years, especially with female representation, we know that more work must be done. So, in 2022 we also started designing a supplier diversity framework that aims to make sure we use inclusive sourcing practices at PMI by 2025. And we are working hard toward achieving our target of 35 percent of senior positions held by women by the end of 2025, through targeted programs and initiatives across both markets and business functions.
Silke Muenster, Chief Diversity Officer
We will maintain our focus on occupational health and safety, seeking to continue our trend of low Total Recordable Injury Rate. This will include ramping up training on health and safety as factory workers return after COVID-19 restrictions and new hires are onboarded. Within our fleet, our focus will be on equipping all working-tool vehicles with telematics, and extending training on defensive driving techniques to minimize incident rates.
Scott Coutts, Senior Vice President, Operations
This online content about our Integrated Report should be read in conjunction with PMI's Integrated Report 2022. Unless otherwise indicated, the data contained herein cover our operations worldwide for the full calendar year 2022 or reflect the status as of December 31, 2022. Where not specified, data comes from PMI financials, non-financials, or estimates. Unless explicitly stated, the data, information, and aspirations referenced do not incorporate PMI's Vectura Fertin Pharma business (consolidating the 2021 acquisitions of wellness and healthcare companies Fertin Pharma A/S, Vectura Group plc., and OtiTopic, Inc.), nor the late 2022 acquisition of Swedish Match AB. Please also refer to 'This report at a glance' on page 2 of the Integrated Report 2022 for more information. Aspirational targets and goals do not constitute financial projections, and achievement of future results is subject to risks, uncertainties and inaccurate assumptions, as outlined in our forward-looking and cautionary statements on page 214. In the Integrated Report 2022 and in related communications, the terms "materiality," "material," and similar terms, when used in the context of economic, environmental, and social topics, are defined in the referenced sustainability standards and are not meant to correspond to the concept of materiality under the U.S. securities laws and/or disclosures required by the U.S. Securities and Exchange Commission.