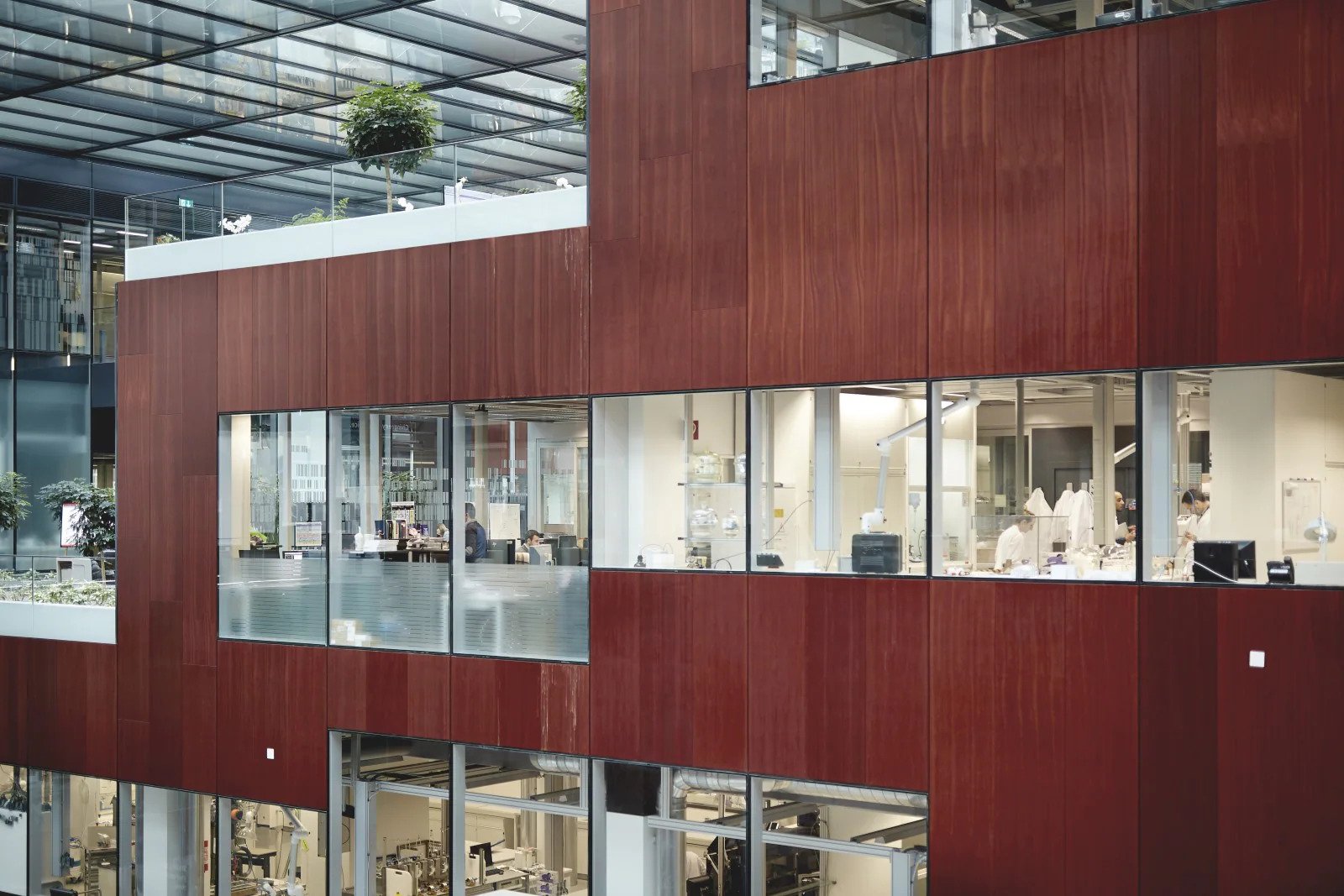 Philip Morris International has a significant presence in Switzerland. The city of Lausanne is home to its global Operations Center (OC), and PMI maintains its biggest research facility, "the Cube," in Neuchâtel.

The company's Swiss history dates back to 1957, when PMI entered into an agreement with Neuchâtel-based Fabriques de Tabac Réunies to produce the first Marlboro cigarettes manufactured outside the U.S. In 1963, PMI acquired Fabriques de Tabac Réunies and established its Swiss affiliate, Philip Morris S.A., one year later. Since that time, the factory in Neuchâtel has been one of PMI's most important manufacturing facilities, producing cigarettes for the domestic market and for export to more than 40 countries around the world.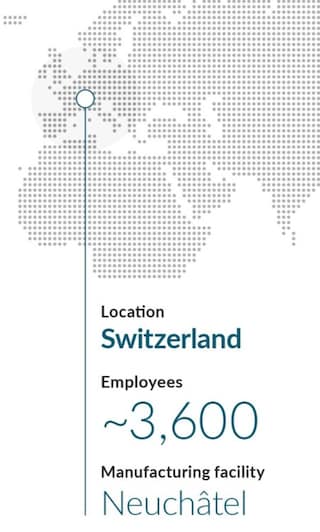 In 2015, it was converted into PMI's first dual-production facility, producing consumables for the heated tobacco system IQOS alongside cigarettes. Today, almost 3,600 people work for PMI in Switzerland as part of the company's worldwide operations or for Philip Morris S.A.

In 2015, Switzerland became the third market to launch IQOS, after Japan and Italy, and the product is now available nationwide. The device and the heated tobacco units, marketed under the brand name HEETS, can be purchased in seven IQOS boutiques, and in almost 3,000 independent points of sale throughout the country. A further 3,000 points of sale only sell the consumables. Since early 2018, Philip Morris S.A. has ceased all marketing activities for combustible cigarettes in newspapers and magazines, on billboards, at festivals, and in cinemas; it uses such channels exclusively for the marketing of IQOS. In addition, the company has stopped selling cigarettes on its online commercial platforms in Switzerland.
Becoming carbon-neutral
In October 2019, PMI announced plans to make all its factories carbon-neutral by 2030 and to purchase electricity for its manufacturing facilities only from renewable sources. For the factory in Neuchâtel, the aim is to already reach carbon neutrality by the end of 2020. To this end, several measures have been put in place in recent years, including the installation of a wind turbine, solar panels, and parking spaces with charging stations for electric cars. The biggest contribution comes from taking advantage of the factory's lakeside location: The production facilities began using water from the lake at 6 degrees Celsius to cool machinery and buildings as early as 1964. Currently, the water is released back into the lake at 11 degrees Celsius, following the cooling process. Going forward, the same water will also be used for heating via two newly installed 600-kilowatt heat pumps. After use, the water temperature will be lowered again to 6 degrees Celsius before being released back into the lake. This will represent a reduction of approximately 1,000 tons of CO2 per year, which equals the amount stored in 25,000 trees. The heat pumps will be in operation in the second half of 2020.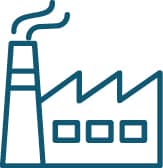 For the factory in Neuchâtel, the aim is to already reach carbon neutrality by the end of 2020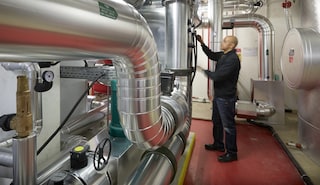 In collaboration with Swiss nonprofit myclimate as certifier, PMI managed to make its global Operations Center in Lausanne carbon-neutral for the second year in 2019. The team responsible for PMI's Swiss buildings calculates the carbon footprint of the OC and assesses ways to reduce CO2 emissions as much as possible. Any unavoidable emission is offset through myclimate. The biggest impact so far has been achieved through the installation of a heat pump and using water from Lake Geneva to fully heat and cool the building. Compared with the previously used boilers, the heat pump saves 10,000 liters of water and 40,000 cubic meters of gas annually.
Investing in novel technologies
With our main research facility in Neuchâtel, PMI is contributing significantly to the innovation landscape in Switzerland. In 2019, the European Patent Office (EPO) announced that PMI was their third largest Swiss applicant with 424 patent applications, ranking 45th out of all patent applicants worldwide. The heating technology and other components for IQOS were developed and assessed in Neuchâtel, with the contribution of around 60 startups and SMEs from across Switzerland. PMI actively invests in technologies and businesses that support its vision of a smoke-free future through Lausanne-based PM Equity Partner (PMEP), the corporate venture capital fund of PMI. In 2019, PMEP partnered with MassChallenge Switzerland, a nonprofit accelerator that helps startups in Switzerland and elsewhere in Europe grow their businesses, to create the second edition of the PMEP start-up challenge. During this event, 10 start-ups were invited to PMI's Operations Center to pitch their business ideas on innovative solutions in the fields of digital, life sciences, and operations to a jury composed of members of PMI's Company Management.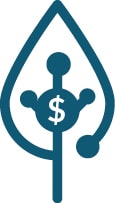 PMI actively invests in technologies and businesses that support its vision of a smoke-free future
In addition to increasing PMI's presence within the Swiss innovation ecosystem and introducing a crowd of promising entrepreneurs to the company's vision of a smoke-free future, the competition led to several R&D collaborations with the participating start-ups.
Beyond hosting challenges and competitions, PMEP is financially supporting several other innovative startups. It invested, for example, in TreaTech, a start-up emanating from the École Polytechnique Fédérale de Lausanne.
TreaTech has developed a novel wastewater treatment that combines freshwater production with the opportunity to transform organic matter into biogas, valorize important minerals, and eradicate micropollutants. This investment contributes to PMI's commitment to clean and sustainable technologies.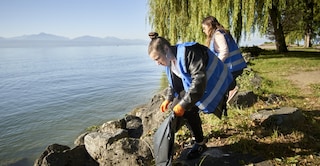 Another measure currently being put in place to reduce PMI's environmental footprint in Switzerland aims to substantially reduce operational waste. On the Neuchâtel campus, all biogenic waste – for example, cardboard, paper, and tobacco – will be heat-treated to produce energy. The goal of this process called pyrolysis is to substitute fossil energies used on-site to produce steam and hot water, and to create a cycle whereby the waste that's produced despite reduction efforts is recycled and reused. The waste will first be mechanically crushed and shredded, then heated in a reactor. This will produce a gas that can replace the natural gas used in the boiler. We expect this process to be fully operational by the end of 2020.
Like most other fast-moving consumer goods companies, PMI is digitalizing and automating its end-to-end operations. Being able to react quickly to shifting consumer demands while using resources responsibly is a critical factor for success. Printed materials such as folding cartons have had one of the longest lead times in the supply chain, as it can take up to 12 weeks using traditional technologies to get them produced and delivered to the factories. As PMI changes its packs frequently, also as a result of changing packaging regulations, it has been difficult to respond in a timely fashion to market volatilities and changing consumer demand.

Since 2019, this pioneering approach has enabled PMI to print on demand
Digital printing solutions can drastically reduce the lead time required. However, no economically viable option for PMI's mass volumes and quality requirements was available. Consequently, PMI's Innovation Development Center in Neuchâtel spent several years developing a hybrid digital printing and converting solution for folding cartons in-house. Since 2019, this pioneering approach has enabled PMI to print on demand. This has not only allowed the company to achieve its objectives of speed, flexibility, high finishing quality, and efficiency, but also has resulted in considerable waste reduction. There is no waste due to minimum order quantities as only the actual demand is printed. This allows the company to avoid printing the equivalent of 1,800 tons of paper per year. Furthermore, printing digitally has the potential to eliminate up to 3,000 printing cylinders made out of copper, steel, and chrome from PMI's supply chain.