REDUCE POST-CONSUMER WASTE
Reduce post-consumer waste and prevent littering by implementing comprehensive programs covering all our consumables.
Follow eco-design and circularity principles for all smoke-free electronic devices.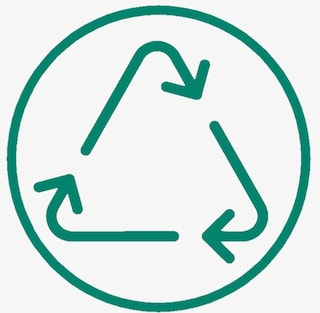 Key performance indicators to track our progress

Learn more about PMI's Sustainability Index in our Integrated Report 2022. See the full performance metrics and related footnotes here.
The right thing to do
Reducing and appropriately managing post-consumer waste means that we can extract, convert, and use fewer raw materials from a planet with limited natural resources.
Read more
The business case
Appropriately addressing post-consumer waste helps us enhance our brand equity and company reputation and meet consumer expectations.
Read more
Looking ahead
In addition to R&D investments, we will leverage our new, market-focused anti-littering toolkit to assist in the development and deployment of local reach and impact activities to prevent cigarette butt littering. For example, we plan to pilot emergency ashtrays developed in our Nordic markets to additional markets around the world.
Currently, multiple alternative filtration materials are evaluated through consumer research studies. Based on these results, consumer feedback will be critical in shifting the developments toward the direction pointed out. This approach, though time consuming, will ensure that developments resonate with consumer needs leading to a viable and sustainable product.
Werner Barth, President, Combustibles Category & Global Combustibles Marketing
To reduce the overall carbon and plastic footprints of our cigarettes and smoke-free consumables, we will continue to research and test alternative materials to cellulose acetate-based filters that meet our criteria for scale and focus on developing alternatives to the materials currently used in our smoke-free consumables. To be an industry leader, we must focus on a growth mindset in the way we approach innovation activities, working internally and externally, learning from fundamental science and our consumers, improving and adjusting accordingly, and not giving up until we solve this important global challenge.
In 2022, we also took a step back to look at our entire portfolio of consumable and packaging plastics, identifying more priority areas on which to focus. During 2023, we will consider if and how to re-baseline our absolute packaging aspirations to account for our category expansion and broadening product portfolio.
Scott Coutts, Senior Vice President, Operations
In 2023, we will continue our efforts to reduce the post-consumer waste generated by our products by supporting our markets in the deployment of end-of-life take-back programs for VEEV, VEEBA and IQOS ILUMA consumables and encourage them to also set similar initiatives for other smoke-free consumable product launches, where feasible, using our internal toolbox for guidance.
Beyond consumables, we will also continue to leverage our sales channels to promote device durability and longevity, as well as device take-back, and look to commercialize business models with partner organizations to perform repair and refresh services that meet our global standards and help reduce e-waste.
Stefano Volpetti, President, Smoke-Free Inhaled Products and Chief Consumer Officer
With initial eco-design criteria in place, we will be able to continue on our eco-certification journey. We are ensuring that we have a set of options that will allow our electronic devices to be eco-designed following electronic industry sustainability best practices to ensure reliability, accuracy, and transparency.
We will also continue to expand the CIRCLE hub capabilities to perform repair and refresh activities and recycle products that cannot be recirculated, while also helping our markets find alternatives where our centralized CIRCLE hubs are not a viable option.
Bin Li, Chief Product Officer
This online content about our Integrated Report should be read in conjunction with PMI's Integrated Report 2022. Unless otherwise indicated, the data contained herein cover our operations worldwide for the full calendar year 2022 or reflect the status as of December 31, 2022. Where not specified, data comes from PMI financials, non-financials, or estimates. Unless explicitly stated, the data, information, and aspirations referenced do not incorporate PMI's Vectura Fertin Pharma business (consolidating the 2021 acquisitions of wellness and healthcare companies Fertin Pharma A/S, Vectura Group plc., and OtiTopic, Inc.), nor the late 2022 acquisition of Swedish Match AB. Please also refer to 'This report at a glance' on page 2 of the Integrated Report 2022 for more information. Aspirational targets and goals do not constitute financial projections, and achievement of future results is subject to risks, uncertainties and inaccurate assumptions, as outlined in our forward-looking and cautionary statements on page 214. In the Integrated Report 2022 and in related communications, the terms "materiality," "material," and similar terms, when used in the context of economic, environmental, and social topics, are defined in the referenced sustainability standards and are not meant to correspond to the concept of materiality under the U.S. securities laws and/or disclosures required by the U.S. Securities and Exchange Commission.