IMPROVE THE QUALITY OF LIFE OF PEOPLE IN OUR SUPPLY CHAIN
Eradicate systemic child labor in our tobacco supply chain.
Ensure all contracted tobacco farmers make a living income, and partner with our direct suppliers to promote a living wage for their workers.
Key performance indicators to track our progress

Learn more about PMI's Sustainability Index in our Integrated Report 2022. See the full performance metrics and related footnotes here.
The right thing to do
Promoting and adhering to sustainable business practices helps safeguard human rights, improve labor conditions, protect workers' health and safety, tackle social inequalities, and contribute toward alleviating poverty.
Read more
The business case
Caring for the quality of life of the people in our supply chain is a major contributor to building preparedness, resilience, and overall long-term success.
read more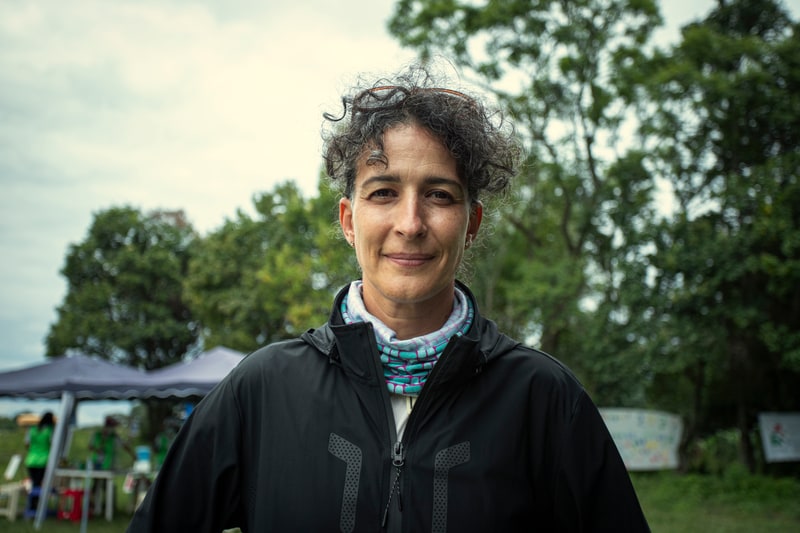 Looking ahead
Proud of the progress we have achieved in our tobacco supply chain, we will continue to expand and develop a social sustainability strategy that is able to respond to our transforming supply chain addressing impacts present in the rest of our value chain,increasing transparency, and ensuring robust data reporting. We are aware that this will require strong engagement with our suppliers, with our business partners, with others in the private sector as well as strong collaboration with specialized organizations, academics, and governments.
Noting the change in methodology related to implementation and further monitoring of our ALP requirements, during 2023 we plan to publish a dedicated disclosure detailing rationale behind the change in our approach. The report will share details related to our desired impact, challenges, and actions that we will take in order to mitigate potential unintended consequences derived from reporting data which relates only to that tobacco we end up purchasing, instead of the total contracted farm base.
As our company transforms and welcomes Swedish Match organization, we will work to integrate its supply chain to find synergies that may result in changes to sourcing supply. We will, accordingly, assess social and potential social impacts and adjust our strategy as needed.
Scott Coutts, Senior Vice President, Operations
We remain committed to provide a living income in our tobacco supply chain. To support our ambition, we plan to take a number of steps to make our data more robust, reliable, and meaningful. For example, we expect to undertake living income benchmarks in higher-income countries, including South Africa and Switzerland, and update 2022 benchmarks in other countries, in the coming years. We'll also implement a new methodology to analyze farmers' income at a more granular level with the support of our suppliers. We plan to report progress based on this updated methodology in next year's Integrated Report. We will also implement our new farm-level monitoring guidelines, seeking to take a more proactive approach to detecting potential issues at an early stage.
Pedro Braga, Vice President Global Technical Operations
In 2023, we will further leverage our partnership with the Responsible Business Alliance (RBA) and the tools and resources it provides to foster improvement in social conditions in our electronics supply chain. In particular, we will continue building our internal capability and that of our suppliers to be better equipped to monitor and address identified issues. We will also pilot relevant initiatives, such as the RBA Workers' Voice as well as the Responsible Factory Initiative (RFI), which assists suppliers to gain further insights and improve their sustainability journey. Depending on the outcome and the learnings acquired, we will explore the possibility of expanding such initiatives to our broader supplier base. In parallel, we will enhance our participation in working groups hosted by RBA and the Responsible Minerals Initiative (RMI) to expand our knowledge and gain insights into human rights trends in the electronics supply chain as well as share good practices.
Hafed Belhadj, Chief Procurement Officer
Building on a solid foundation established over the past decade, we will continue strengthening our policies, processes, and programs to address social issues and create a positive change across our value chain. We will continue working on respecting human rights within our organization and across our value chain, taking a systematic approach following the United Nations Guiding Principles on Business and Human Rights. Beyond our tobacco supply chain, we will enhance our efforts and expand our strategy and focus into our electronics supply chain, by further leveraging our Responsible Business Alliance membership.
Mimi Kurniawan, Vice President Operations Sustainability
This online content about our Integrated Report should be read in conjunction with PMI's Integrated Report 2022. Unless otherwise indicated, the data contained herein cover our operations worldwide for the full calendar year 2022 or reflect the status as of December 31, 2022. Where not specified, data comes from PMI financials, non-financials, or estimates. Unless explicitly stated, the data, information, and aspirations referenced do not incorporate PMI's Vectura Fertin Pharma business (consolidating the 2021 acquisitions of wellness and healthcare companies Fertin Pharma A/S, Vectura Group plc., and OtiTopic, Inc.), nor the late 2022 acquisition of Swedish Match AB. Please also refer to 'This report at a glance' on page 2 of the Integrated Report 2022 for more information. Aspirational targets and goals do not constitute financial projections, and achievement of future results is subject to risks, uncertainties and inaccurate assumptions, as outlined in our forward-looking and cautionary statements on page 214. In the Integrated Report 2022 and in related communications, the terms "materiality," "material," and similar terms, when used in the context of economic, environmental, and social topics, are defined in the referenced sustainability standards and are not meant to correspond to the concept of materiality under the U.S. securities laws and/or disclosures required by the U.S. Securities and Exchange Commission.