By Silke Muenster, Chief Diversity Officer at Philip Morris International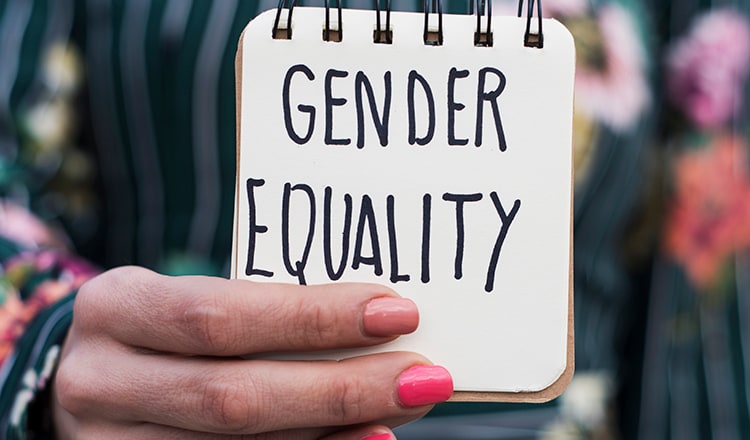 Today is International Women's Day (IWD)—a day when we celebrate women all over the world and their contributions and achievements in all spheres of life, as well as their endless potential to society.
In terms of potential, women make up half the world's population and ought to be equally represented in all realms of life—political, economic, and social. Over the past decade, it has become more common for companies to hold themselves to account in advancing gender equality through measuring and publishing their gender gap. And rightly so—because measuring gender diversity is relatively straightforward, and transparency is a positive step toward progress.

But addressing the gender gap is more complex. You may think that employing a greater proportion of women is the solution—but this is far too simplistic to solve the problem. And it does little to counter the so-called "leaky bucket" phenomenon—i.e., when organizations hire more women only to lose them because their culture is not inclusive. So, instead, we must address the root cause of why the gender gap exists in the first place—and this is different for every organization.
To achieve a truly diverse workplace and ensure higher retention rates of diverse talent, the work culture must be inclusive. That means creating an environment where everyone feels welcomed, valued, and heard, regardless of their differences. To nurture this culture of inclusivity, we must first understand the barriers—in short, we need to be able to effectively measure inclusion if we are to successfully manage it and drive lasting change.

Why is this important, particularly today?
Following a year that turned our lives upside down and brought deep disparities into the spotlight, delivering a more equitable society has become a moral imperative for government, business, and civil society. And, as we seek to urgently rebuild our economy and communities, women are vital to this effort. Yet reflecting on the road toward gender parity, we know that there is still much more work to do: Data from the World Economic Forum suggests that, at our current rate, we won't see the gender gap in economic participation (the gap between the percentage of women in the labor market compared to men) closed for another 257 years. That's a bleak prediction—and one that predates any setbacks we've experienced due to the global pandemic. That's why I hope that the enormity of the challenge ahead will serve to inspire—not deter—us from taking decisive, deliberate action.
We must move from "well-meaning" to "well-doing." In that way, I believe—with the right dose of determination, intentional actions, and collective accountability—we can accelerate progress so that our grandchildren and great-grandchildren may live in a more equitable world.

Where to from here?
While established frameworks, languages, and tools exist for building and measuring inclusivity today, it is clear to me that given how our world has changed, they don't meet our current—and evolving—needs, as discovered through our own efforts to trial inclusivity measurement at PMI.
That's why at PMI, to mark International Women's Day, I'm proud to share that we are launching a yearlong research and convening initiative entitled "Inclusive Future." The initiative will explore best practices and established thought leadership to advance the discourse, and provide timely ways to promote more inclusive cultures. What's more, this new initiative will help us to develop compelling ways to further inclusion within the PMI global organization and, I hope, beyond our walls as well.
Phased over the coming 12 months, the project will explore the state of inclusion today from both a quantitative and qualitative perspective. It will include rigorous academic research in partnership with the International Institute for Management Development (IMD) in Lausanne, Switzerland, to study how inclusivity is measured today and how this should evolve to drive impact in the future.

Beyond the academic research, the initiative will also incorporate engagement activities, exploring and advancing the latest content and thinking on inclusion. It will comprise digital panels, roundtables, and interviews to celebrate those progressing the conversation on inclusivity today.
With my background in market research, I am excited to embark on this collaborative journey to deepen our understanding of inclusion. I hope that it will not only benefit PMI's workforce through helping us build a more inclusive and diverse workplace—both key enablers for our business transformation. But I hope it will also serve to further society's collective understanding of this important issue, so we can achieve meaningful, lasting change and a better, more equitable, smoke-free future for everyone.
If you'd like to learn more about PMI's "Inclusive Future" initiative and how you/your organization can get involved in the suite of planned activities over the next months, please visit our Inclusion and Diversity page on pmi.com.