A strategic thinker, problem-solver, and ever-learner, Lucie Claire Vincent, Managing Director for Colombia, Ecuador, Peru, & Venezuela, explains why supporting others – while standing up for yourself – is so important.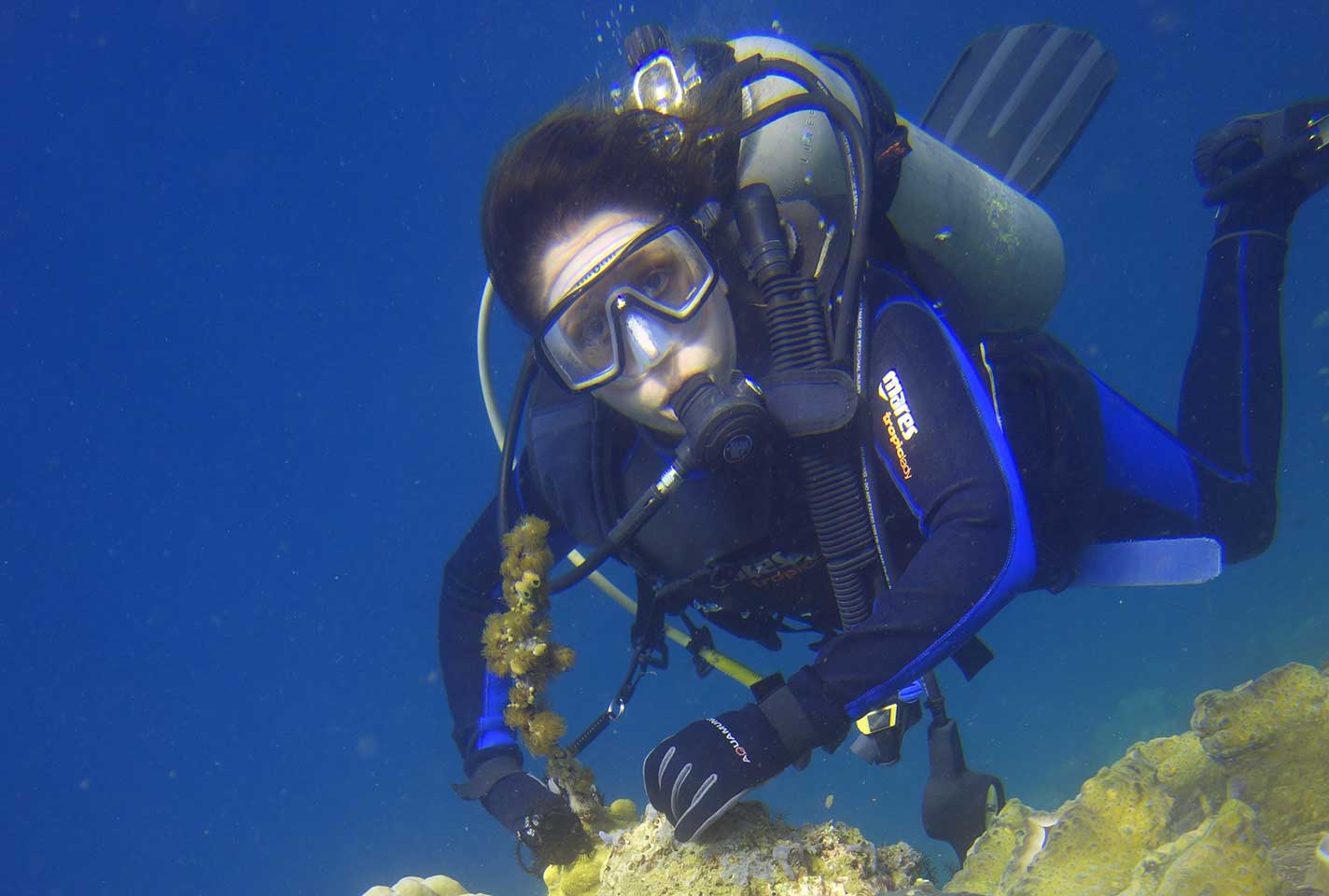 A true leader never stops learning: both in their personal and professional life. That's certainly been the case with Lucie Claire Vincent, Managing Director of PMI's Andean cluster.
Born in Mexico, her curiosity to discover new cultures drove her career across international waters, taking in North America, Asia, Latin America and the Caribbean.
She learned to scuba dive as an adult, taking her passion for adventure and nature to the next level. As a child, she juggled her love of sports, music and art, displaying an ability to multitask that eventually led her to the boardroom.
Her journey has taught her many lessons, and suggests that the leaders of tomorrow can find their own path by listening to others, while believing in themselves.
When you have something to offer the team, you should always speak up and share your ideas, so everyone can benefit. Be at the table.
How did your family and friends react when you told them you were joining PMI?
You know, people often criticize our industry, but I think that criticizing is a long way from providing solutions, which is what I prefer to spend my time on.
The transformation, and the reinvention of the industry that PMI is driving, is fascinating. That's the reason I joined, and I'm proud of what we're achieving.
You've had a very interesting and successful career, while also balancing having a family. How have you managed it?
It's not always about finding the perfect balance. Honestly, I think balance is very difficult. At times, your office life makes demands on you, and at others, your family takes precedence.
What matters is having a supportive family and a strong team which you trust, that can help you through the times when it's tough. My husband has been extremely supportive throughout my career – I can always count on him. There were times when I wasn't able to be at home and he would take care of the kids. In fact, it got to the point where he decided to stop working and support me with my career. I'm so grateful to him, because he helped us attain that balance.
On the other side – at work – I also have a great team. I've always had great team members and colleagues that have supported me as well as I've supported them. And when you're fortunate enough to have people that support you, it's great. You shouldn't have to do everything alone.
As a leader yourself, what advice would you give the leaders of tomorrow?
The most important qualities for me would be: trust, teamwork, and collaboration. Also, being ethical, and setting a good example for others.
In addition, I think that, because of the speed of change at PMI, our leaders need to be particularly agile in learning and adapting. They must manage ambiguity, and be able to switch from the strategic to the detailed, and back again.
What advice would you share on how employees can grow in the company?
People have to be engaged and curious. They must be present at the table and speak up. Employees must of course listen to their bosses, but the reality is that the speed of change is so fast, we can learn a huge amount from each other – young, old, female, male, new to the job, or an experienced executive.
As a leader, I believe it's important to strike a balance: to let employees know that I want to hear their ideas as much as they want to listen and take guidance from me.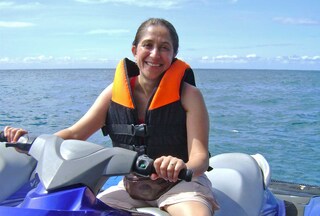 You've had some experience coaching and mentoring. Could you tell us what you learned from that experience?
I've always been passionate about mentoring, and the concept of 'paying it forward'. Looking back over my career and the challenges I've faced, I see lessons that I can share with younger professionals just starting out in their career, and how I can help them grow. The advice I always give is: speak up, share your ideas, and shoot for the sky. The limit to what you can achieve in your career is only in your mind.
What is the importance of gender balance at PMI?
We have to be representative of the world we live in. Leadership is not defined by gender: there are great men who are leaders, and also great women who are leaders. So, bringing diversity of thought and ideas into the company is a wonderful way to achieve business success.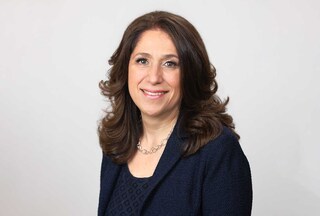 What are your thoughts on the company's global EQUAL-SALARY certification?
It's amazing, because we were the first multinational to achieve this certification, and it illustrates how we treat our employees. Historically, we know that many industries have had a gender pay gap and equal pay for equal work is an important foundational step to helping us close that gap. So, for me, working to achieving this certification was absolutely the right thing to do.
Women are giving their time, talents and experience equally, so they should be paid equally for equal work.
What advice from your years of experience could you share with us?
Throughout my career, I've often been the only woman in the room, especially since I've been in leadership roles. But I've always stood up for my ideas and for those of my colleagues, when necessary. I've been lucky that my bosses have supported me, and I now try to do the same, and serve my team in the same way.
So, my message to everyone is: It doesn't matter if you're a man or woman. When you have something to offer the team, you should always speak up and share your ideas, so everyone can benefit. Be at the table.