Purpose-led, and always looking to unlearn and relearn, Vassilis Gkatzelis, Managing Director Egypt & Levant, on why we need to be more inclusive as leaders, partners, parents and friends.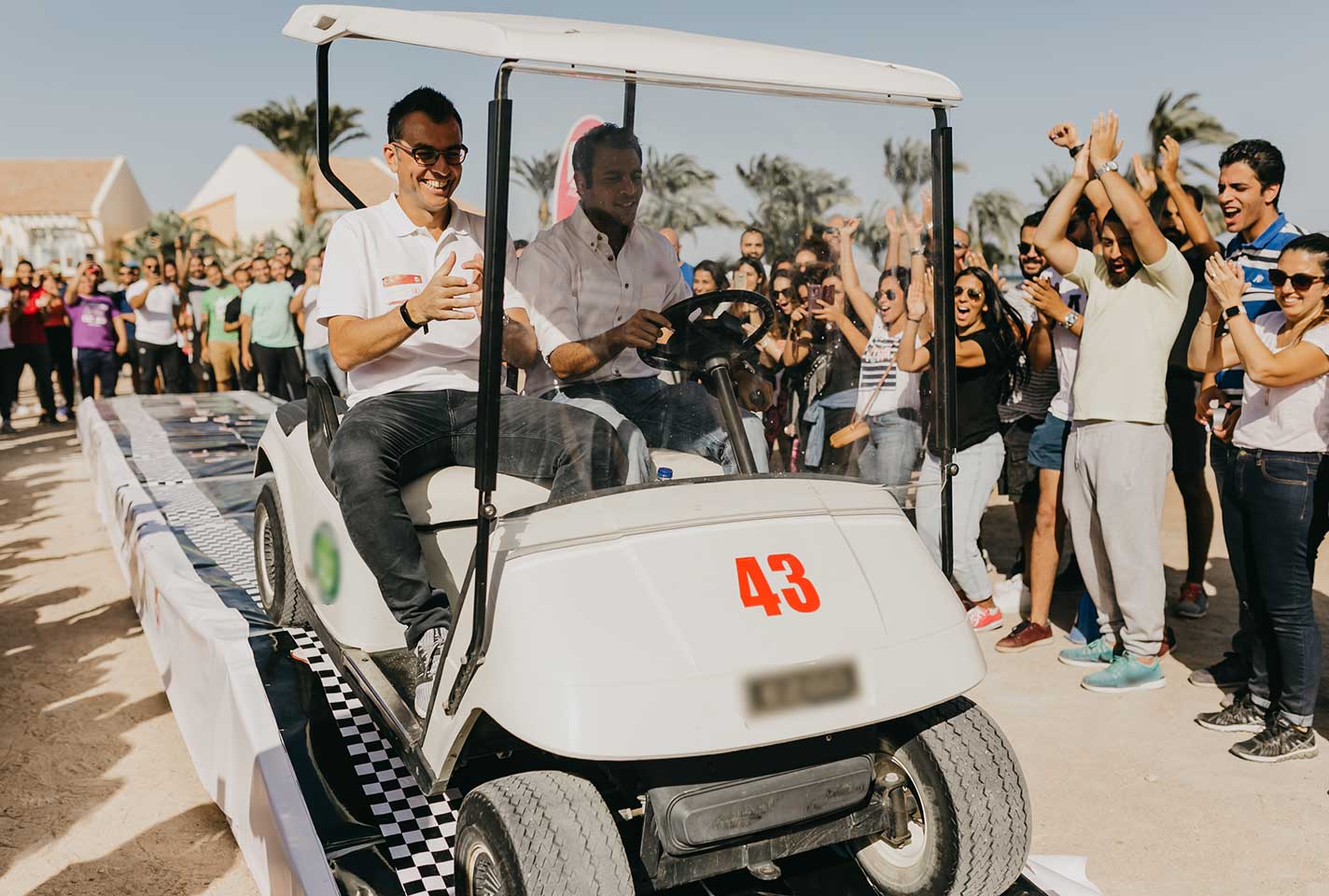 Vassilis Gkatzelis was inspired by his grandparents' shoe-making business in his native city of Athens, Greece. His family spotted a business opportunity from the growing demand for comfortable women's footwear after World War II, and transformed their previous business to make it happen. For Vassilis, this business focus on meeting consumer needs, adding value and solving problems is something he learned from an early age. These are principles that he applies today in his daily leadership role at PMI.
I believe that having a strong purpose and desire to create an impact on society goes beyond profit.
Following your work in your family's shoe-making business, what brought you to PMI?
The family business inspired me to discover new ways of solving bigger problems and understanding how an organization works from A to Z. I gained my first international experience at L'Oréal. Then I realized that Philip Morris International was starting to invest in the research and development of better alternatives to cigarettes. I wanted to be part of that, to help make a global impact on improving public health. So, that's why I decided to join the company. I feel very proud that I was at PMI when we announced our new vision and mission to create a future that is smoke-free. And to share our message to unsmoke the world: If you don't smoke, don't start, if you do, quit, and if you don't quit, change to a better alternative to cigarettes.
How have you had to change how you work to align with PMI's transformation?
Any business transformation starts with the openness to listen to your customers and anticipate ways to create sustainable value for your key stakeholders. And throughout this process of transformation that we are undertaking, PMI has kept several values constant: integrity, our commitment to responsibly market our products (i.e., only to existing adult smokers who don't quit), and the entrepreneurial spirit that I see each day as colleagues and teams strive to leverage science and technology to explore new solutions for one of the world's biggest problems: smoking. To do that, you have to not only keep learning new things, but also to unlearn and relearn, so that collectively, we can explore new paths without being constrained by yesterday's success formula. I have been in the company for more than a decade, working in marketing, sales and general management roles across diverse geographies, including E.U., Asia, Middle East and Africa. Still, I see the importance of maintaining a beginner's mindset – staying curious, working with others to challenge our own assumptions, and acting as an "insider-outsider."
What qualities are needed in PMI's leader today, to help the company transform?
First, I believe that having a strong purpose and desire to create an impact on society goes beyond profit. I think we need to have the ability to ask ourselves these questions: What am I passionate about? Why does it inspire me? How can we – both leaders and his or her team(s) – achieve it? At PMI, it's about pursuing our business activities responsibly, delivering better alternatives to adult smokers who would otherwise continue smoking, and helping to ensure a better, more sustainable, smoke-free society that is good for our customers, shareholders and public health; it's the engine for long-term, sustainable value creation.
Second, as leaders, we have to be prepared to unlearn what we consider to be a given. We can change – we know it – and so can our company. We're not there simply to offer support and advice; we must be open to receiving it, too. That's why reverse mentoring has such value at this incredible time of change in PMI. Learning from others, and including younger generations of future leaders in our company, provides illuminating insights and perspectives. Finally, we have to be transparent, and work to constantly earn the trust of those around us. It's not a given – and that's a big part of our transformation.
How can a leader support and coach their team through periods of transition?
I think that leading by example is fundamental. Leaders need to have drive, passion and purpose to lead the change that they want to inspire in others. A leader must put together diverse teams, embrace new ways of working and include people of different backgrounds in the process. And that is why I think it's so important to really 'live' your values each day. This goes beyond our professional lives; it's about our character and personal integrity. So it really comes down to asking ourselves: "Am I really aligned with the purpose I talk about?" If so, then we must walk the talk.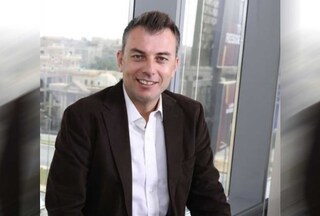 How critical is gender balance and diversity for success in today's business environment?
I grew up in a family business, with both men and women playing equal roles at work and in home. So, to me, gender balance and diversity feel very natural, and I notice when they are missing. And more than that, when you want to bring value to your consumers across multiple dimensions and in a sustainable way, you need to have the right blend of ideas and perspectives and to be inclusive. Otherwise how can you ensure you can meet the various needs and expectations of your diverse consumers in the 'real' world?
At PMI, if we want to help change the behaviors of 1.1 billion adult smokers who don't quit, clearly we must represent the full range of diversity and expectations of our consumer base.
What can male leaders do to accelerate gender equality?
As a male leader, husband and father of two daughters raised in an entrepreneurial Greek family, this starts with some self-reflection and the willingness to learn. It means asking yourself if you have biases and if so, finding out what they are by asking for feedback, becoming aware of your strengths and weaknesses, and taking conscious steps to close the gaps and become a more inclusive leader, partner, father and friend. And if you create a culture of diversity, then it can grow into something unique and great.
Why is PMI's global EQUAL-SALARY certification an important step in helping us achieve a smoke-free future?
The global certification is an important milestone in itself, but it's not just about equal pay for equal work. The whole process we underwent helped us identify areas where we can accelerate change and embolden our transformation. This includes increasing flexibility in how people work – to help balance both professional and personal priorities in their lives, in addition to the need to harness a more inclusive, cross-functional environment so that every voice is heard and valued. As an example, more than half of our front-line people in Egypt participate in projects that shape the company's transformation strategy. We're not 100 percent there yet, but the certification let us know what we've achieved so far and motivates us to keep moving forward, in order to gender-balance our organization from top to bottom and more.
Are there any specific changes in your region?
I am impressed by the pace and scale of the transformation efforts led by our organization in Egypt, Jordan, Lebanon and Palestine. In particular, despite a challenging and volatile environment, they have demonstrated resilience, an entrepreneurial spirit, as well as flexibility to pave the way toward a smoke-free future for more than 21 million adult smokers in our region. I often find that people think change is slower in developing countries. But this is no longer the case. As an example, our field forces in Egypt transformed the route to market from analog to a digital one in just two months. What started as an experiment with 100 mom-and-pop shops was quickly scaled-up to thousands of retailers, with digital tools as an enabler. Our organizations in Lebanon, Jordan and Palestine have already changed their commercialization models, moving from a B2B to a B2C model, so that we can provide adult smokers with accurate information about and access to smoke-free products directly and to support their switching journey away from cigarettes. So, you see, people anywhere can embrace and drive change very quickly.
What would you say to someone considering a career at PMI?
New recruits have an opportunity to make an incredible impact on our organization through the new ideas that they can bring to the table. And they could also make a massive impact on the lives of millions of men and women who smoke all over the world. In our company, anyone who is eager to take on a big challenge and work collaboratively and inclusively among a diverse community of people will find his or her way to contribute. As someone who has been with the company for quite some time across functions and geographies, I still feel as fresh and hungry to make an impact as I did on my first day.
How do you unwind after a hard day at work?
I cannot think of a better way for unwinding than seeing my two young daughters, who are always full of energy and enthusiasm to play, sing, and ask me some of the toughest, out-of-the-box questions. Exploring new cultures and traveling with family and friends are perfect ways to 'recharge your batteries'. I also enjoy team sports. And I did run the Athens marathon with a group of colleagues a few years ago. I was really proud to be there, even with just a few months of preparation. Joining such a diverse group of people rising to such a challenge, helping each other across the finish line and raising funds for different charities was a very special experience and one that inspires me.