Tech-lover, target-setter, and humble listener, Eliza Millet, Vice President of IT Transformation, tells us about being actively inclusive, and explains the D&I targets her team are setting themselves this year.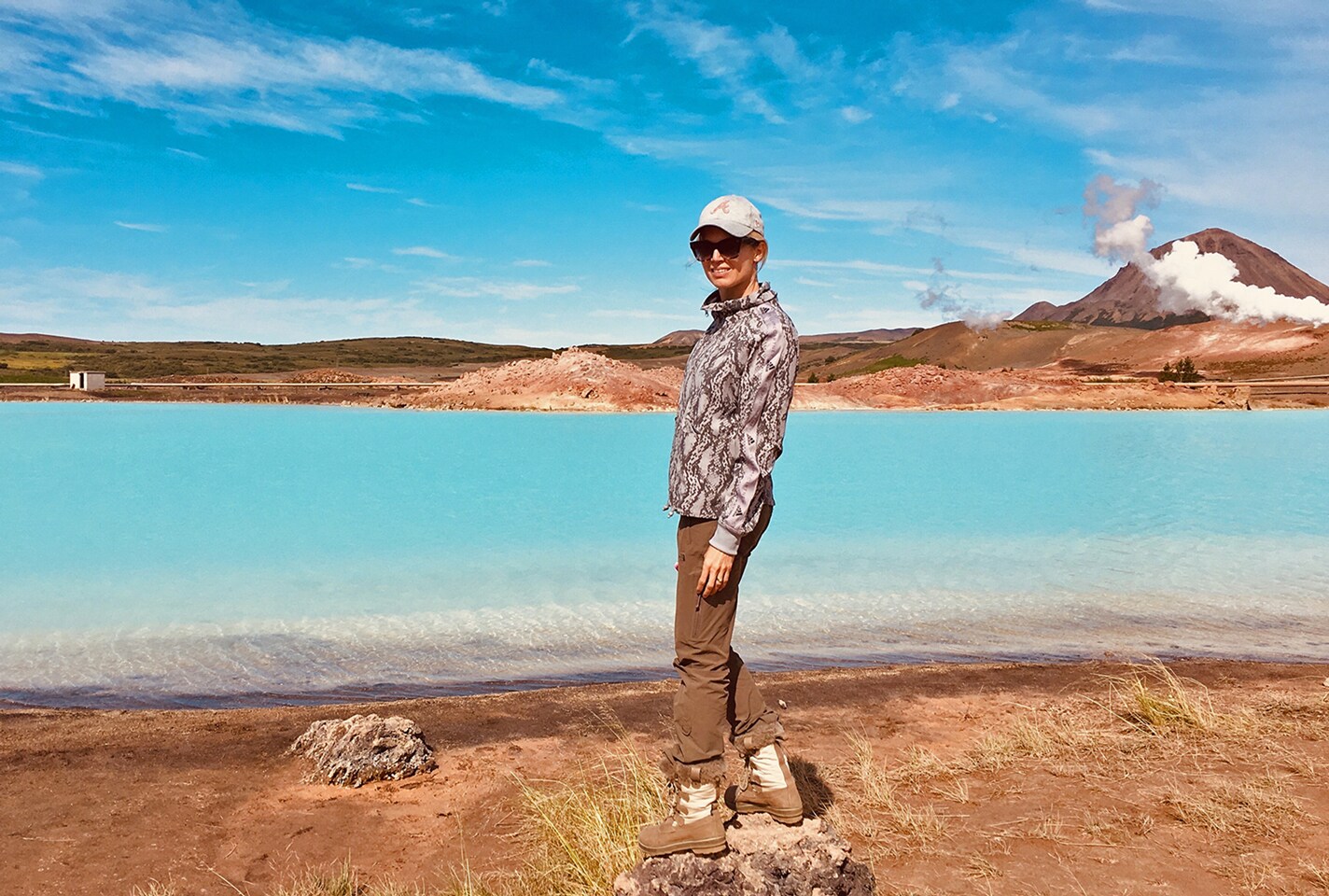 Eliza Millet is a long way from home now that she's based in Switzerland. Born in the small town of Nababeep in South Africa, she has come to fully embrace Swiss life and loves its famed chocolate and the fact that the nearest ski slope is only an hour away.
With more than 20 years of experience in IT roles and management consulting in Europe and South Africa, she is no stranger to steering FMCG and retail companies through transformations. Having only joined PMI five months ago, she's a relative newcomer, but is now ensuring that all the efforts of the global IT team's 1,700 staff are consistently aligned to PMI's strategic priorities. Additionally, she oversees the IT transformation, acting as the central point to run the 'business' of IT and drive consistency across the various platform and market teams, including the building of a global IT dashboard to track performance, and a community of 'scrum masters', who enable PMI to work in a more agile manner.
Diversity of people brings diversity of thought. And with diversity of thought comes creativity, consumer-centricity and, ultimately, a better-performing company.
The percentage of women choosing an education in a science, technology, engineering and mathematics (STEM) field is still relatively small. What made you choose a STEM subject?
I earned two science degrees and then did an MBA; initially I was thinking of going into the medical field (I wanted to become a physiotherapist). But then there was a big IT boom happening at the time and this is where I got interested in advanced technology, and decided to go into programming. I worked in COBOL programming in my first job, which I'm sure nobody's heard of these days! From there, I transitioned into roles that were more IT-strategy related. I also worked on a number of digital transformations, helping companies build the platforms they need to future-proof their business from a digital perspective. I've always loved technology. It's a fantastic field to work in – it's always evolving, which means that your knowledge today will be old tomorrow. So, you have to keep learning; that means getting out of your comfort zone and continually improving. But by doing so, the possibilities in your career are endless!
You've worked in other FMCG and retail companies throughout your career. What's different at PMI?
I feel that at PMI we can achieve anything, and new ideas are always welcome. The sky really is the limit. Joining PMI has been a career-defining moment for me – it's not only a great challenge in terms of the scope of work, but I would say that for the first time in my career I'm really helping to change the world. I truly believe in the vision of our company to develop better alternatives for adult smokers who would otherwise continue smoking. Who wouldn't be in favor of that? Certainly no one I know who is a smoker or who has a smoker in their family or circle of friends.
Was the company's transformation a factor in you wanting to join PMI?
Absolutely. The thing I love about PMI is our story. The company has been making combustible cigarettes for over a century, so this was a mature business that was running like a well-oiled machine. In the past, the role of IT was basically to 'keep the lights on' and was service focused. Think: Traditional technologies, monolithic systems, and an IT organization and processes to match – rigid structures, long cycles, and high predictability. It served its purpose.
With the development and launch of our smoke-free products, our business is changing, and so is the role of IT, and how it supports our transformation. Today we are focused on our consumers – legal-age smokers who would otherwise continue smoking. So we need to be nimble to anticipate their needs in an industry re-inventing itself. That's why we need a brand new model with a different technology stack, different ways of working, and different skills.
Just imagine how many 'new' technology applications we need to enable PMI's smoke-free vision – the technical capabilities that we are building to support business in areas we didn't use in the past. Such as applications to support our electronic and science-based products, and using data science to inform our product evolutions. Unlike before, today we are engaging directly with adult consumers across many new channels to offer a seamless end-to-end consumer experience. And what's more, this is a continuous process.
We're also implementing a new commercialization model, with e-commerce, click & collect, and our own brick-and-mortar stores. And we've put in place excellent after-sales services using contact centers and customer care points.
Our operations are changing, too: We are digitalizing our supply chain and exploring ways to leverage new technologies.
To enable our smoke-free future, the IT function has built many new technical capabilities over the last few years, and the journey is not over. But our internal transformation doesn't end there. We are also building new capabilities in our IT teams to support the IT transformation: Adopting an agile mindset to how we work – changing, adapting, continuously learning, failing, and getting back up again. This is how we will deliver business value faster and reach our vision as quickly as possible.
Every part of PMI is transforming, and technology is at the forefront of everything we do today. That's why I joined PMI – to be part of this journey.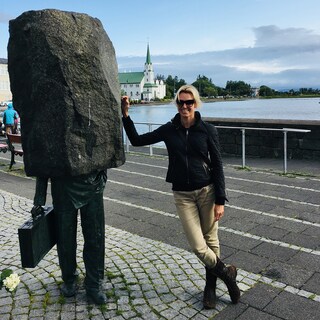 How important is diversity in making this transformation successful?
Diversity of people brings diversity of thought. And with diversity of thought comes creativity, consumer-centricity and, ultimately, a better-performing company. Achieving gender balance and having people of different nationalities on your team is fantastic, but it doesn't end there. Because even if you sit around a table with people from ten different backgrounds, you haven't really achieved anything yet. You need to work inclusively as well. This means respecting and listening to one another. As a leader, it also means that I call on someone who may be more introverted than myself, so that this person can give his or her ideas as well.
Women are still under-represented in technology. How can this be addressed?
IT is a very exciting area to work in. And there's never been a more exciting time for women to work in tech at PMI. I'm involved in the diversity and inclusion plan for my team, and we have set ourselves challenging targets this year. We want to achieve a 50:50 representation of male and female candidates in the recruitment process, and equal representation of men and women when it comes to promotions. We are also looking at introducing a mentoring program across our IT function.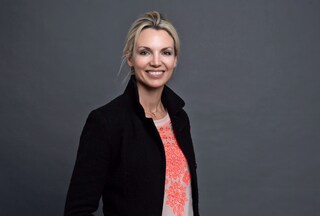 What would you say describes a good leader?
I'm all about collaboration and co-creation. As leaders, it's easy to set a vision and just say where to go, but at the end of the day, there are a lot of people who may be more of an expert in the field than you. So, you need to stay humble. I also think it's really important to be a good listener.
You have a very demanding job, but you also have two young daughters. How do you juggle your professional and private lives?
During the week, I'm very busy and work hard. So quality time with my family at weekends is important to me. In my opinion, it's less about the quantity of time you spend together and more about the quality of that time. Children are like little rechargeable batteries: you spend a few hours of quality time with them and it recharges them. Besides that, I try to do some sport when I have a spare hour. I do a lot of CrossFit, which gives me time to think. I also love creative pursuits, such as art, interior design and music, and I'll try anything new (perhaps with a little too much confidence!), whether it's baking a three-layer cake or stitching up a designer-label evening gown. This said, I'd not tried the latter since I was a totally broke student and had to find a way to look like something at a glamorous event.
What advice would you give your younger self?
I would tell a younger me: "Stay true to you principles". I've also always told myself that no matter what I do, I should aim to exceed expectations. Every single little task you get, do it to the best of your abilities. In that way, you build a reputation over time that you are someone who is reliable and who others can count on to support them and to deliver results. I would say that to any young professional starting out in their career, and I continue to live by this mantra myself.