Week of Women
Week of Women: Mimi Kurniawan
31 May 2019
·
5 min read
Raising the bar, breaking the mold with generosity and inspiring by doing, not just talking: Meet Mimi from Indonesia.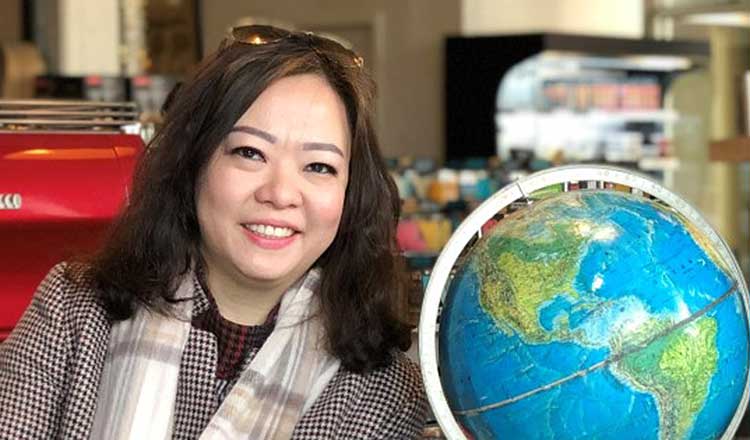 Mimi Kurniawan, VP LA&C, Manufacturing, discusses her journey from the factory floor through to senior management, the challenges she has faced, the barriers she has had to break through and how her journey is serving as inspiration for female and Asian colleagues.
How long have you been working at PMI? How did you get to where you are today?
For 23 years, since 1996, I've worked on the production floor and in supply chain. I loved it. Then I joined the People and Culture team and that was really different. At first, I was a little bit unsure. It was an entirely new part of the company, but I'm really enjoying being able to promote inclusion and diversity.
What skills or traits do you think women need the most to get ahead in business?
Inclusivity. This is not a female-only trait, but it should be a core value for everybody. It's important to help the people you work with, to make sure they feel involved, and to treat them with respect. I think every leader should lead with inclusivity in mind, it's important to make every person that you work with feel included.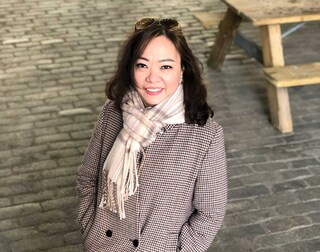 How do you achieve a work/life balance?
By enjoying what I do! But when I feel stressed, I find something that makes me happy. For example, when I moved to New York I found life here really fast, it was such a lifestyle change. But then I learned how to cook. I couldn't cook before I moved here so I had to learn from scratch!
What has been your proudest moment?
Being a female leader in operations. It's a male-dominated environment. It makes me feel confident because I've been able to work through the stereotypes. It makes me feel proud that I've been able to make it.
What's the most valuable lesson you've learned about leadership?
As a leader, you have to be approachable. It starts with you. You have to do things to make sure your colleagues feel comfortable in coming to you if they need advice, or just simply to talk to you and brainstorm.
Who inspires you, and why?
Inclusive leaders I've worked with throughout the years. They give people a chance and they help their colleagues – it's inspiring.
What advice would you give to your younger self?
I was such a perfectionist! I wouldn't tolerate any mistakes. I was never satisfied with my work but the more I grew, the more I learned that it's necessary to take some time to celebrate the milestones along the way.
What is the biggest barrier that women face in business?
I think it's the barriers we set for ourselves. I think we have a bias towards ourselves, we accept stereotypes and perceptions. I think it's only when we overcome the barriers we put in front of ourselves that we realize we can do anything we want to.
What advice would you give to young women starting out in business?
I would say there are three fundamentals:
Do better – do everything better than everybody else. Every piece of work, every project, every assignment.
Look better – not physically, but the way your work is viewed by others. Make sure everyone can see how hard you're working, your accomplishments.
Connect better – wherever you are, connect with and motivate those around you. Be humble and helpful and lift those around you.
How has PMI helped you to reach your personal career goals?
PMI has no limits for career progression. The company strives to change things and overcomes biases with conscious effort. It's the first company to do this and I'm really proud of that.
And finally… tell us an unusual fact about yourself.
I think I can bring positive spirit, positive energy to those around me. I'm really cheerful. This is not to say that everyone is sad when I'm not there, but I think just making people around me happy makes me happy.