Week of Women
Week of Women: Iraci Ludvina Goelzer Alapont
31 May 2019
·
5 min read
Cheerful, team as family, 73 years of inspiration: Meet Iraci from Brazil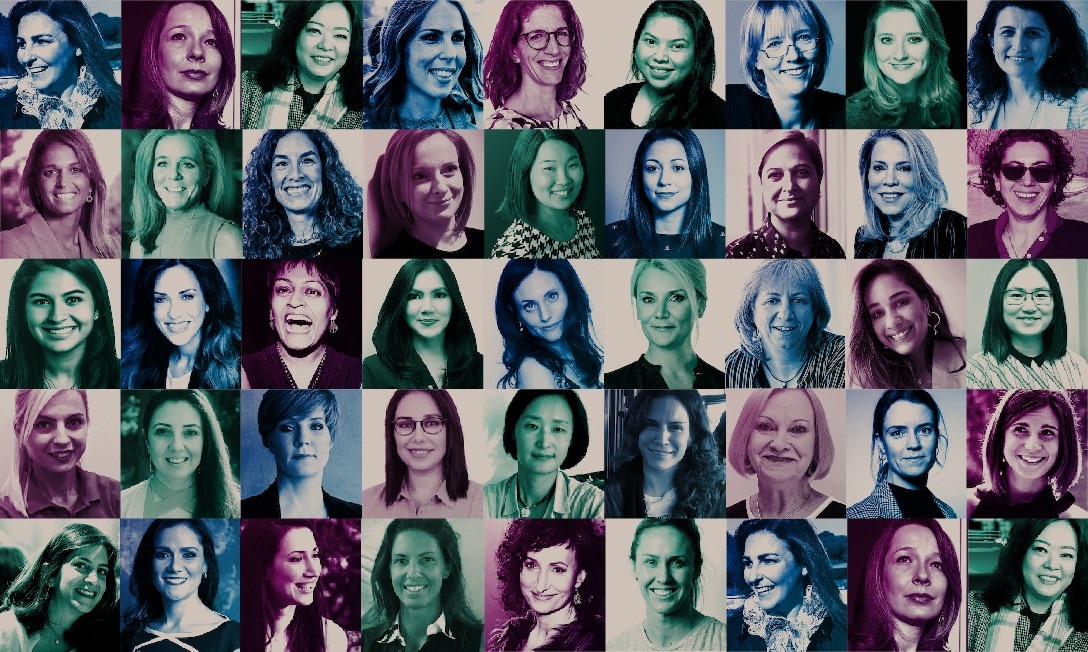 Iraci Ludvina Goelzer Alapont, 73, is a stalwart of PMI's Porto Alegre office in Brazil, having worked for the company for 45 years. After almost half a century of service, Iraci shows age is no barrier as she continues to demonstrate energy for her work, and makes sure to fit in her regular Pilates classes.

The Sales Regional Assistant is a popular and committed team member, and was nominated by her peers for her passion, her organizational skills and her warmth.
How long have you been working at PMI?
I have been working for PMI for 45 years. I started working in the finance department in 1973, before moving on to sales as a secretary. I was always very dedicated and committed to the business, and I believe I'm here today because I was able to adapt to all the changes the company went through.
What skills or traits do you think women need the most to get ahead in business?
I believe women have to be independent first, and then organized. If we don't keep our tasks and resources organized, we lose time and focus.
How do you achieve a work/life balance?
I believe we need balance for everything in our lives. Everybody has their responsibilities and commitments. I organize myself in a way that I can get my job done, but I make sure I have the time to leave for my Pilates class, or to buy groceries, for example. If we don't put our personal commitments as priorities too, we would never leave the office.
What has been your proudest moment?
I've experienced many special moments in my 45 years at PMI, but this specific moment when my colleagues recognized me as an inspiring woman is a very special one.
What's the most valuable lesson you've learned about leadership?
Working with different Regional Sales Managers, I saw that a good leader is someone that is there for the business, strives for the best results, but always aware that the 'human resource' is the most important resource we have.
Who or what inspires you and why?
Being part of something as big as Philip Morris. As I have worked for the company for 45 years, I have seen the company grow in size in Brazil, but also the evolution of the cultural environment.
What advice would you give to your younger self?
I would advise the 'young Iraci' to keep on studying to help more with the company's development. Also, I would tell her to be less anxious, because getting nervous doesn't help at all and can make other people feel uncomfortable sometimes.
What is the biggest barrier that women face in business?
Philip Morris is a good example of gender equality not only when we look at our awards in this area, but also in our daily assignments. Nowadays, at least half of the people who work with me at the regional sales office of Porto Alegre are women, and that is something very nice to see, and I'm proud of that. We have made giant steps toward a more equal society here in Brazil. In the past, a woman wouldn't have had the same job opportunities. Nowadays, I'd say that women still have to actively look for their jobs, but they have better options.
What advice would you give to young women starting out in business?
Be independent and use your intelligence. Being committed is key for the business.
How has PMI helped you to reach your personal career goals?
It's allowed me to work hard and achieve my personal ambitions. PMI was a safe haven throughout my life. Working here has given me financial freedom to buy my apartment and travel around the world with my brother, which was always a dream for us.
And finally… tell us an unusual fact about yourself.
I'm 73 years old and I still live by myself. I've worked for PMI for 45 years and I have the oldest registration at Philip Morris Brazil (nº 00014). I still learn new things every day, and that's what makes this journey so exciting.