Why PMI's new Chief Diversity Officer has introduced equity as a core pillar to help cultivate a truly inclusive and diverse environment—a necessity if we're to accelerate our smoke-free ambitions.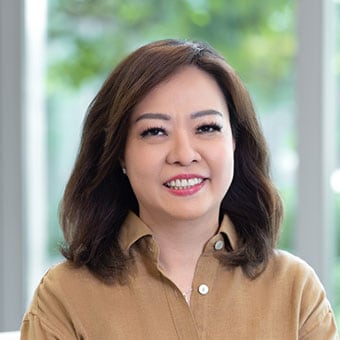 Written by
Mimi Kurniawan, Chief Diversity Officer, Philip Morris International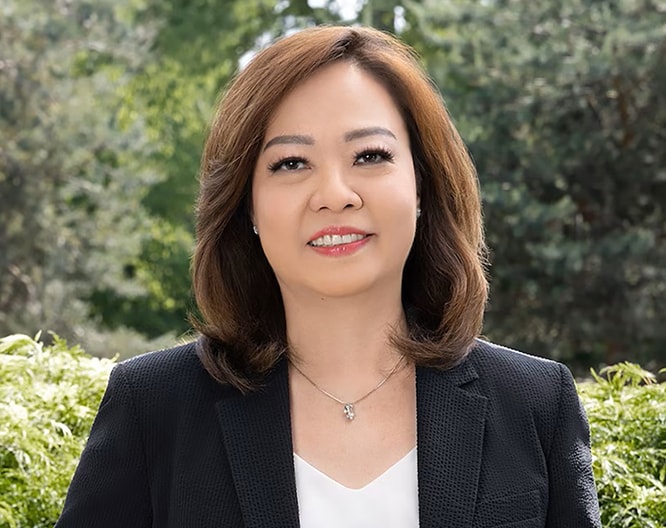 We all arrive at companies with our own backgrounds, life experiences, and perspectives. These are the stories that make us unique.
I'm no exception. Born in Palembang, the capital of South Sumatra, Indonesia, I suffered the loss of my father when I was just 17.
Although grief-stricken, my mother had to provide financial support for my four siblings and I—switching from stay-at-home parent to sole earner almost overnight.
Eager to help pay the bills, I completed my four-year university degree six months early, and was one of just 36 from over 3,000 applicants to land a role as Management Trainee at Sampoerna—now an affiliate of Philip Morris International (PMI).

Through the lens of the experiences and adversities I'd faced, I was quick to understand the critical importance of organizations meeting the individual needs of every employee.
At PMI, this is paramount if we're to establish the level playing field required to achieve our smoke-free ambitions. That means, in some cases, providing customized support to make sure everyone can see over the fence to the endless possibilities ahead.
After all, the sky can only be the limit for PMI if it is for every employee, too.
This is equity. And it's something I take very seriously. So much so, one of my first priorities as PMI's new Chief Diversity Officer was to rebrand our "Inclusion and Diversity (I&D)" function as "Diversity, Equity, and Inclusion (DEI)."
Simply, each component of this triumvirate is equally important—and equally dependent on the other.
Imagine a car with one burst tire. It wouldn't be roadworthy.
My mission is to cement a culture that ensures PMI's engine—our people—isn't just roadworthy on our journey toward a smoke-free future, but firing on all cylinders.

Diversity, equity, and inclusion: How can PMI measure progress?
To achieve our goal of establishing DEI at the heart of our organization, we must always be careful to avoid falling into the trap of simply chasing numbers.
Yes, targets are important—essential even—but the actions and behavior we take along the way are what count.
And for every action, we must measure the progress we are making, from lagging to leading indicator. This can then inform the next action in an ongoing, circular process to continually improve the inner workings of our organization and lay the building blocks of a sustainable workforce.
Take improving our gender balance, for example. If we're to achieve our aspiration of gender balance in our workforce, how can we move successfully and sustainably toward that objective?

We study retention rates, investigate the causes of any female drop-off across the organization … and take actions.
We learn what challenges women are facing when they apply for senior positions … and take actions.
We check our robust processes—from talent acquisition to performance measurement and promotion—to ensure every job applicant is treated fairly and equally, regardless of their background or gender … and take actions.

My mission is to cement a culture that ensures PMI's engine—our people—isn't just roadworthy on our journey toward a smoke-free future, but firing on all cylinders.
Small steps before giant leaps
Whilst we are proud of our achievements to date, it's clear we must keep pushing boundaries and get comfortable being uncomfortable to advance on our DEI journey.
And it's not a journey we can rush. Several DEI models indicate it's an ongoing process that takes time and requires many intermediate steps.
We are currently in the middle of this process, rolling out initiatives to help establish DEI across our organization—rather than just in pockets—so that it can inform every aspect of our activities, from the marketplace, to the communities in which we operate, and outwards to society at large.
That's why, as we work toward delivering a smoke-free future, it's critical we instill a strong culture of diversity, equity, and inclusion, which is key to better attracting talent and improving decision-making, innovation, customer orientation, and employee satisfaction.
Even though I'm new to this role, I understand that we must take small steps toward our DEI ambitions. These are what will lead to giant leaps.
Ultimately, measuring the impact of our actions will allow us to keep identifying weaknesses and addressing them with new actions—each of which will help PMI become a company that is truly and sustainably diverse, equitable, and inclusive.