As a tobacco company, we have a special responsibility when it comes to sustainability. We strive to continuously improve the sustainability of our business and to contribute to the global sustainability agenda.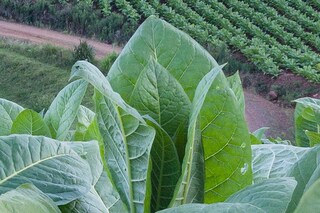 For us, sustainability starts with addressing the negative health impacts of our products by developing and commercializing better alternatives to cigarettes while managing our environmental and social impacts across our operations and value chain.

Download our latest Sustainability Report or the Sustainability Report Highlights:
2018
Sustainability Report
Download
2018
Sustainability Report Highlights
Download
Transforming the sustainable way

When it comes to their sustainability efforts, tobacco companies have long faced skepticism due to the nature of their products and the harm associated with them. PMI's Chief Sustainability Officer, Huub Savelkouls, talks about why sustainability is important to our company and answers some of the key questions he typically faces when meeting with stakeholders or the media to talk about PMI's work.

Read more
Questions or comments?
Your feedback is highly appreciated and will help us to improve our work in the future. If you'd like to get in touch, please contact sustainability@pmi.com or take our feedback survey.