Inclusion and Diversity
Using certifications to drive progress on gender balance: Observations from PMI's global EQUAL-SALARY certification
10 Mar 2020
·
10 min read
Melissa Whiting, Vice President, Inclusion and Diversity* at Philip Morris International (PMI), shares five learnings from the company's global EQUAL-SALARY certification.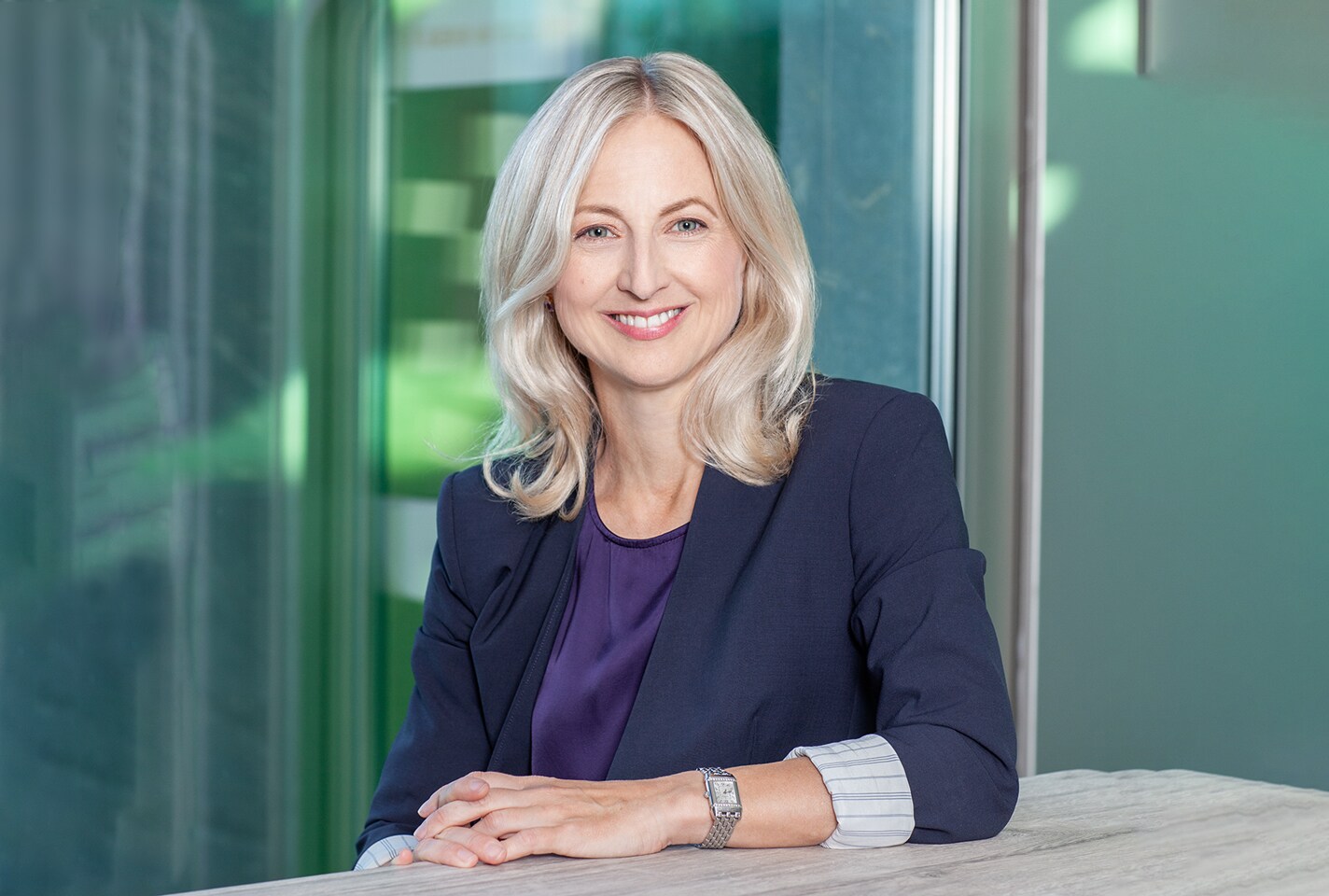 In March 2019, Philip Morris International (PMI) became the first company to earn the global EQUAL-SALARY certification from the nonprofit EQUAL-SALARY Foundation, following an intensive quantitative and qualitative review of our pay and related practices.
This independent certification verifies that PMI pays men and women equally for equal work in the more than 90 countries in which PMI operates around the world — from Argentina to Russia to Egypt and beyond.
Equal pay for equal work is obviously the most basic measure of gender equality, and a first step in recognizing the value of women's work and their contributions to society. In building our ecosystem of interrelated actions to progress gender balance in our leadership at PMI, we wanted to shore up the foundations and confirm that our actual pay practices matched our good intentions, by undergoing a rigorous third-party equal-pay certification process.
When I started my role as head of Inclusion and Diversity in 2017, I confess I was not convinced of the need for, or value in, investing in an equal-pay certification. Everyone I knew agreed that women should be paid the same as men for equal work, and most people thought they were paid equally. I thought that focusing on equal pay would be a distraction from the real pain point at PMI – the under-representation of women in senior leadership and decision-making roles (which is one of the most significant factors contributing to the gender pay gap – as a measure of the difference in aggregate average earnings of men and women).
But, as I researched, I realized two things, that led me to rethink the value of an independent equal-pay certification:
First: Incredibly, even this most basic measure of gender equality – equal pay for equal work – can't be taken for granted today. Leaving aside differences in performance, experience and qualifications, and without even questioning whether those factors are objectively assessed, women are paid less than men for equal work all around the world because of bias (sometimes it's unconscious and sometimes it's not).
Second: I realized that to achieve the greater goal of closing the gender gap in management and leadership, we needed practical, concrete actions to build upon.
You probably know Philip Morris International as the world's leading international tobacco company. You may also know that the company is transforming everything about its business – from the inside out – to accomplish our vision of a smoke-free future. I thought that with so much disruption and change going on at once, if we didn't have a tool to force focus and action, gender balance would fall behind the many other business priorities for the company.
So I saw PMI's global EQUAL-SALARY certification as something of a benevolent Trojan horse. Because, despite the name, the global EQUAL-SALARY certification process and audit go far beyond a narrow, statistical review of pay practices.
The global EQUAL-SALARY certification has given us a powerful, positive platform from which to launch further conversations about the need to gender-balance our leadership across the organization and drive commitment and action in this area.
The analysis and certification are completed over four phases. These began with a statistical analysis of employee compensation data, followed by a qualitative onsite audit of affiliates around the world to confirm management commitment to equal pay principles, and focus group interviews with female employees about their perception of that management commitment.
The next phase was a review of the extent to which factors that support sustainable pay equity – such as opportunities for women to advance – are integrated into affiliate processes and practices.
If the requirements of those two phases are met, the EQUAL-SALARY Foundation issues the certificate and logo. The final phase is monitoring. The certification is valid for three years, provided certified companies submit to a monitoring audit in years two and three to demonstrate ongoing commitment and continuous improvement actions to ensure sustainable equal pay conditions between men and women.
It was the qualitative review and underlying principles of leadership commitment and continuous improvement that have been most valuable to us.
Specific learnings and opportunities for improvement differed in different markets, but the common themes were:
1) Have an action plan
Making progress on gender balance requires it to be treated like any other business priority: Set goals; have accountable, committed leaders; measure progress; and have an action plan. As part of the global certification, every affiliate had to show to the auditors that they had a plan for advancing gender balance.

2) Dig deep into data
To create a meaningful action plan, the certification process highlighted the opportunity presented by going deeper into data. PMI has targets to increase the representation of women in management roles across the company. Progress is reported quarterly, and leaders are accountable for meeting their targets or explaining why not. The recommendations from the global EQUAL-SALARY audits were for each management team to dig deeper into their data. To look at the proportion of women versus men being recruited, compare female versus male performance ratings, promotions, engagement scores, attrition rates, etc. at every salary grade level.
By doing this, there is a potential for a better understanding of where inequalities or barriers that may be making it more difficult for women to advance might be creeping in. To support this, we have worked with our HR data analytics teams to build a data dashboard on this for easy reference.
3) Show visible leadership commitment
The focus groups with female employees in one affiliate reported a strong perception of a glass ceiling, and that the all-male management was not committed to advancing women. That came as a shock to the local management team. But to their credit, they were spurred into action. There were simple, but impactful actions, such as hosting town halls in which senior leaders talked about the importance of gender balance and diversity more generally. They also hosted panel discussions and networking events with senior women from other companies to give female employees exposure to role models. Because you believe you can be what you can see, don't you?
This is important in leveling the playing field for women in the long term, since a perception of inequality can dampen aspiration and confidence levels in young women and undermine career-building behaviors, such as the willingness to seize opportunities and take risks.
4) Increase transparency, consistency and objectivity
The qualitative review uncovered the fact that employees across different affiliates did not always understand how their performance is assessed and how their pay is linked to performance. Those observations are being addressed in the context of work currently being done to redesign PMI's global performance management approach. This will reflect the company's transformation from a somewhat traditional and hierarchical organization toward one that is more project-based, in which feedback, collaboration and innovation are at the core. Key elements of the performance management system include ensuring every employee has clearly defined objectives; regular development feedback and coaching that draws on multiple sources; and nudges/reminders of the potential for bias at points of decision.
5) Fix specific practices that contribute to identified gaps
The quantitative part of the certification process identified gaps revealing that in markets in which women regularly take long maternity leaves – two or three years – they miss annual salary increases and fall behind their peers. To fix that, we implanted a practice of applying average annual salary increases for employees returning from a long leave of absence.
While the learnings mentioned above are not rocket science, and you would expect to find them identified and recommended in gender equality advisory literature, having them recommended by external auditors to local leadership teams in the context of a global certification process has created more focus and ownership than perhaps I would have been able to generate without the pressure of the certification. If one market doesn't meet the certification requirements (including the monitoring audits), it would jeopardize PMI's ability to obtain and retain the global certification.
And, more valuably, the global EQUAL-SALARY certification has given us a powerful, positive platform from which to launch further conversations about the need to gender-balance our leadership across the organization and drive commitment and action in this area. I see that our leaders and employees across the company are proud of PMI's global EQUAL-SALARY certification and they want to do more.
In my view, sometimes the gender conversation becomes too focused on the negative – on slow progress, on correcting inequalities and righting wrongs. I am myself often cranky and frustrated about slow progress, and we must right inequalities. But, I believe starting from the negative is not as effective in driving action as giving leaders something to be proud of, and then challenging them to do more.
Equal pay for equal work obviously is not our end goal. Our goal is to leverage this foundation to improve the gender balance of our leadership to reflect our 21st-century collective talent and market realities. To create a more collaborative, empathetic, consumer-centric, higher-performing organization which maximizes our ability to achieve the ambition of a smoke-free future.
* Melissa Whiting left PMI in October 2021.