Humble, forward-thinking, and devoted to science, Annie Heremans, Chief Medical Officer, tells us how she's working to improve gender diversity at PMI.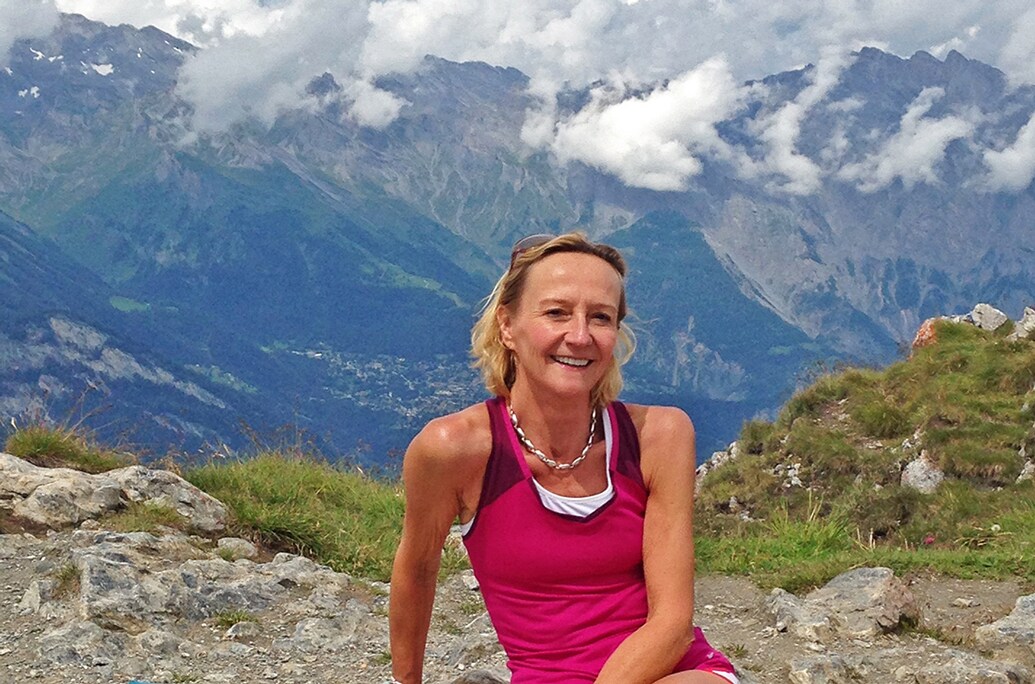 Annie Heremans is a trained doctor who is "married to science" (she's also a loving wife and mother). Annie began practicing as a dermatologist before moving into the pharmaceutical and consumer goods industries to make a bigger impact on public health.
This led her to two illustrious companies: Johnson & Johnson and then Unilever. A year ago, she joined PMI, inspired by the company's vision to deliver a smoke-free future. Now, she wants to see more gender diversity in the science, technology, engineering and mathematics (STEM) fields to help shape a better future for public health and society as a whole.
A good leader must bring that strong sense of meaning and purpose to their job and to the jobs of those in their teams.
How did your friends and family react to you joining a tobacco company?
They know me, and know that I have a strong moral compass, so when I announced my decision, honestly, they didn't bat an eyelid. The transformational journey PMI is undertaking is testimony to the courage we see in this company today. I wouldn't have taken the job otherwise. And as a doctor, I am heartened to experience firsthand the dedication, resources and passion that go into the R&D and science to develop better alternatives for the millions of men and women who would otherwise continue smoking. Because I see that this company and the tobacco industry can play a role in delivering a benefit for society and public health by accomplishing this vision of a smoke-free future.
Has anything surprised you about the company since you joined a year ago?
Yes. Learning more about PMI's efforts to create a smoke-free future from the inside, I'm surprised by the reluctance of some within the public health community to review the science that underpins our smoke-free products. As a scientist and a doctor, I do not understand that. I believe we must set aside deeply held views and emotions, and look at the scientific facts if we want to make progress – irrespective of the industry.
I worked in the food industry before I joined PMI, and there, industry innovations were also questioned by public health experts, consumer groups and others. In response, we invited these experts and critics to review our robust science and independent scientific studies about our innovations. Now that I'm at PMI, it seems that some critics are unwilling to even take a look at our science, or the many pieces of independent scientific review on our smoke-free products. As a scientist, I find this frustrating – it's holding us back as a society, because it prevents adult smokers who don't quit smoking from getting accurate information about and access to better alternatives so they can make that all-important choice to switch away from cigarettes. We'll keep inviting conversations and encouraging independent review of our science. It's too important, so we can't give up.
What specific values and traits are needed in a good leader?
Belief in the mission of your organization and a strong moral compass are top of my list. What we do is difficult; we cannot give up. We have to believe in it – and to believe it is beneficial for society. A good leader must bring that strong sense of meaning and purpose to their job and to the jobs of those in their teams.
And second, faced with today's rapidly changing external landscape and amid fierce competition and the pace of technological innovation, we need leaders who are agile. They must not be afraid to question the status quo, nor to drive change.
How important is teamwork in confronting the big challenges facing society?
It's essential. No one achieves success on their own. Individuals in a team must work together to distill ideas and bring them to life. If the people in a team have different agendas, the team won't produce positive outcomes. Instead, every individual must work together toward the common goal.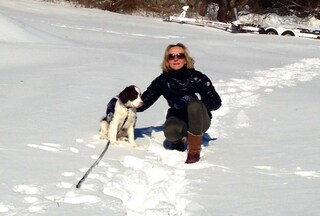 What can we do to attract more women to pursue a career in the science, technology, engineering and mathematics (STEM) fields?
First of all, women often turn away from the sciences for cultural or family reasons – especially in more traditional societies. And a lot of women who graduate in STEM do not pursue a career in these fields, which is a huge loss of talent. We need women to see that possibilities exist where they could make a huge difference. For instance, my son is studying engineering, and often, the grades his female friends achieve are higher than those of his male peers. We know women are capable in these areas, so we have to showcase the career possibilities and ensure these are instilled in their education. We must show everyone that there is beauty in differences – not just in similarities.
In your role, how do you contribute to harnessing gender balance and diversity?
When a job opportunity opens up, you first look for the skills, but you also make sure you have a diverse slate of candidates. That means treating everyone equally, regardless of gender or any other discriminating factor. We give everyone the same treatment, the same evaluation, put aside unconscious bias, and make the choice based on who is the best person for the job. Our global EQUAL-SALARY certification – same roles, same pay – is a testimony of the effort we are making at PMI to advance equality, improve our diversity and create a more inclusive workplace. Because it shows we treat and value people equally.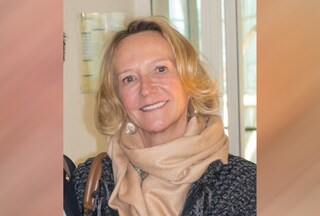 What tips do you have for leaders looking to challenge unconscious bias?
The first thing is to put some time aside for a little introspection and ask, "Where are my biases?" Know yourself first. Take a training course. I did, and it uncovered some unconscious biases in me that I had no idea about. With self-awareness, you can act on what you have uncovered. Ask colleagues for feedback and have group discussions around biases. That's why you never interview candidates on your own – everyone has views and opinions, which helps us put our biases aside.
In your view, how important is it both to mentor and to be a mentee of younger talent?
To be a good leader, I think you need to be humble, curious and never stop learning. At the speed the world is changing, it's the next generation of leaders that will create our future. Either I learn from them, or I become irrelevant. We need to motivate and inspire those up-and-coming leaders in our organization. As more senior leaders, we can help them better understand the business. By contrast, they can help us find the solutions leveraging 'their' world of technology and AI, which we did not grow up in. The open-minded approach I see in many leaders across PMI vis-à-vis our future leaders gives me hope that we can accomplish a fairer, more gender-balanced and better future.